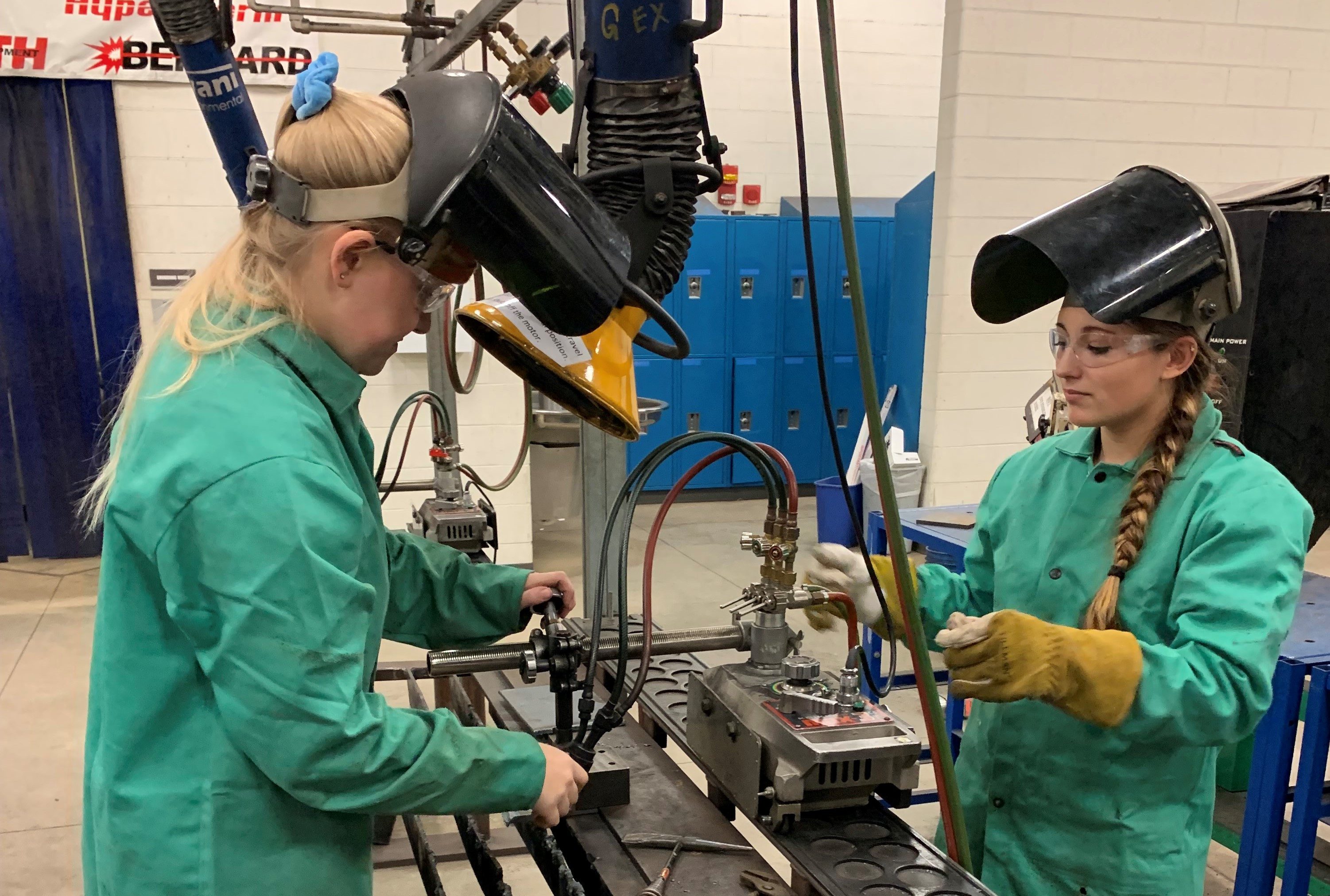 Vanessa Sheeler and Marianne Scout became great friends at Monroe County Community College welding students and now work together at TPAM (Topia America), a Toledo-based protoyping company that provides support in the development of automotive and other industrial products. They have a shared passion for fabrication, a process that entails fusing parts by means of heat, and both say they found their career calling right here in Monroe County at their local community college thanks to top-notch counselors, instructors and facilities.
Women have actually been participating in the welding field dating back to World War II, when thousands of them were recruited to work in "war industries" that built ships, aircraft, vehicles, weapons and equipment needed by the troops. Today, a career in welding can offer women the opportunity to build products and structures that change people's lives. The trade taps into critical thinking and scientific skills, as well, as welders need to understand the chemical process that takes place when items are welded together. Welders also study mathematics to learn about the basic requirements of the job.
Being one of the few women in the industry also gives you a chance to be a pioneer and leader, encouraging other women to join the industry, much like Vanessa and Marianne.  Check out the stories of their MCCC welding journey below.  
Learn More About MCCC's Welding Program
MCCC Women in Welding
Meet Marianne Scout
Meet Vanessa Sheeler