We are thrilled that you are here MCCC working toward your future goals. And our main priority is helping you meet them.
Looking to see if a class is available online? Need to know the hours of the Bookstore or the cafeteria? Thinking about getting a tutor? Want to find the nearest computer lab? Applying for graduation? Everything you need as a current student can be found in this section of our website.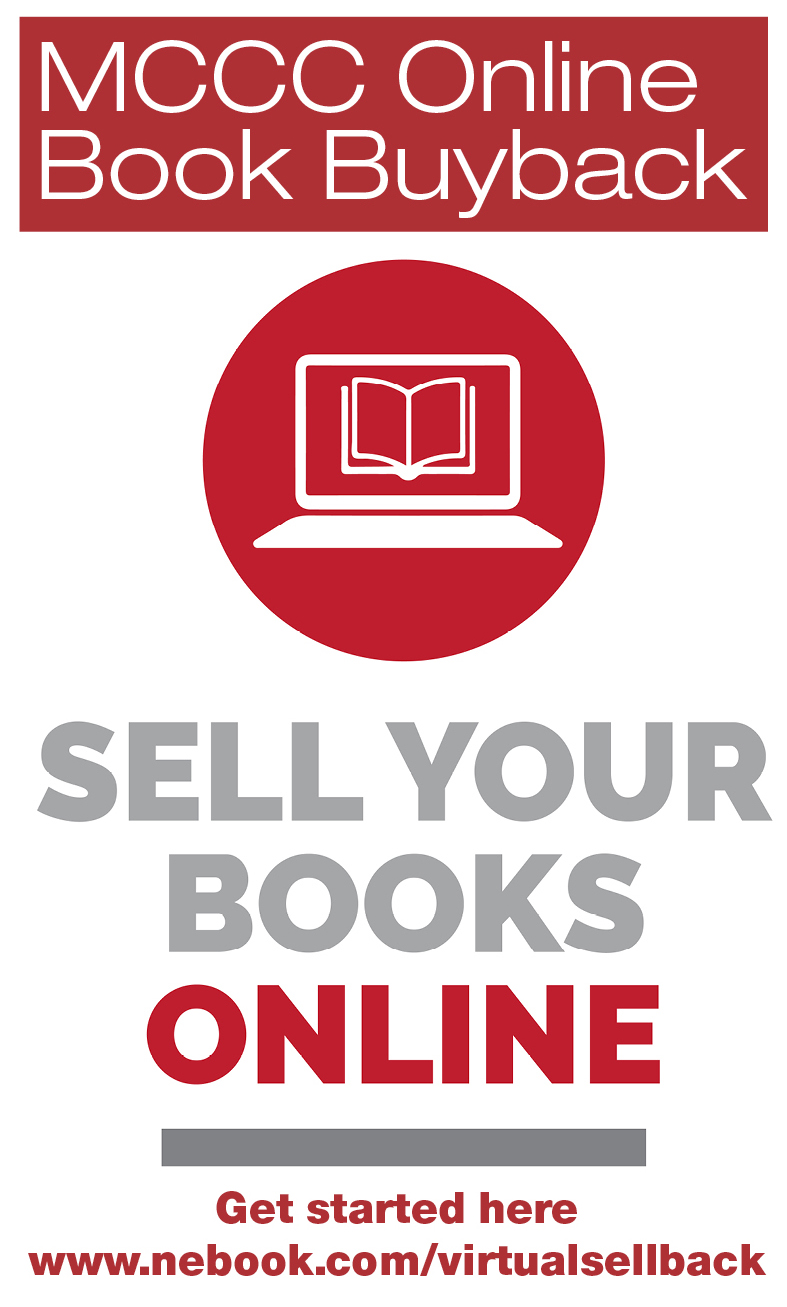 Sell your books back online! Get paid for your textbooks by selling them back online. Shipping is covered, so there's no cost to you! All you have to do is search for the book(s) you want to sell back, print a prepaid label and ship back your book(s). get started here, http://www.nebook.com/virtualsellback.