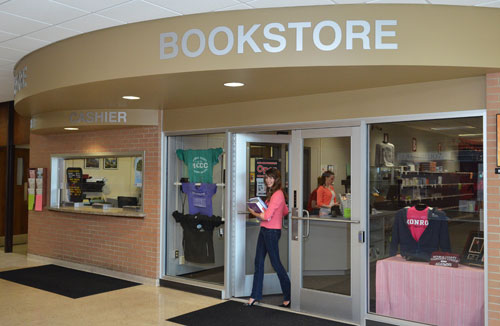 Welcome to the MCCC Bookstore. Located in the Audrey M. Warrick Student Services Building, the Bookstore is your one-stop place to shop for all your college needs. The Bookstore offers new and used books, book bags, school supplies, gift items, greeting cards and Husky Spirit Wear.
MCCC ANNOUNCES FALL SEMESTER BOOKSTORE PROCEDURES IN RESPONSE TO COVID-19
NOTICE: To best serve students and the community amid concerns about Novel Coronavirus (COVID-19), the MCCC Bookstore will be open but with limited hours and limited store capacity.
Due to anticipated long wait times when visiting the Bookstore, it is highly recommended to utilize the online ordering process outlined below.
All required books and supplies can be purchased through the online Bookstore. All orders will be available for in-store pick-up or shipped from the Bookstore directly to the students. In an effort to assist students in utilizing the online purchasing process for books and required supplies, the Bookstore has made financial aid available as a payment option through the ordering website.
Please feel free to contact us with any questions you may have. Our staff is always willing to help you in any way we can to make your experience at MCCC the best it can be.