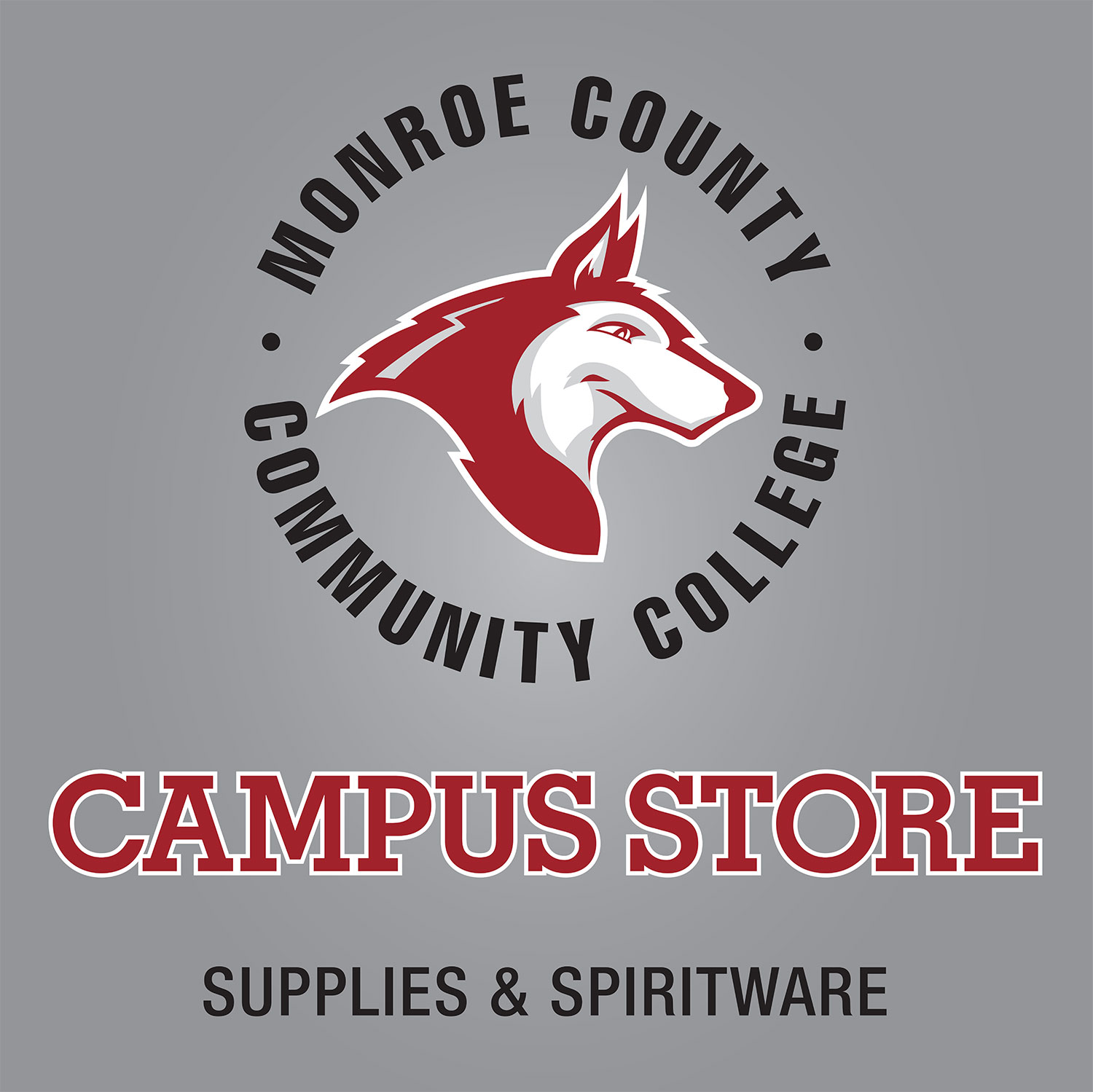 The existing Bookstore area and staff located in the Audrey M. Warrick Student Services Administration Building on campus is transitioning to a new name – Campus Store.  Inside we have a large selection of supplies such as pens, folders, notebooks, and bookbags available to fulfill student needs. We also continue to offer exclusive Husky Spirit Wear.
Also available in the Campus Store is the use of the Online Bookstore kiosk where staff is ready to continue assisting students with any questions about textbooks, ordering, etc.
There are select items from the Campus Store inventory available online. Shop the Campus Store by clicking the link below.
Shop Online Supplies & Spiritware
Monroe County Community College is excited to introduce eCampus as our new Online Bookstore partner!
We, at MCCC, take pride in our commitment to our students and their success. The Campus Store's new partnership with eCampus is another way we are staying true to that vision. We are so pleased with the many attributes of the program that will benefit our students, some of which are listed below:
Reduced cost of required course materials
Streamlined ordering process for students
Guaranteed buyback amounts listed on select materials
Year-round buyback options
2-3 day free shipping to Bookstore or student's residence
Price Match Guarantee
Rewards Program – earn credit on your eCampus account by shopping online with select vendors
Starting with the Summer 2021 semester, all textbook purchases have been transitioned to the eCampus Online Bookstore. Start shopping eCampus by clicking the link below!
eCampus orders can be shipped to the Campus Store or directly to a student's residence. A notification will be sent to a student's email account when their order has arrived and is ready to pick up. Deliveries sent to the Campus Store can be picked up by students during the Campus Store open hours listed below. A form of personal identification is necessary for pick up.
Various payment methods are accepted on the eCampus website such as credit and debit cards, Paypal, financial aid, book buyback credits, credits earned through the Rewards Program, and gift cards (available to purchase in the Bookstore on campus).