MARKET TWENTY 4 SEVEN
Market Twenty 4 Seven is located in the Warrick Student Center.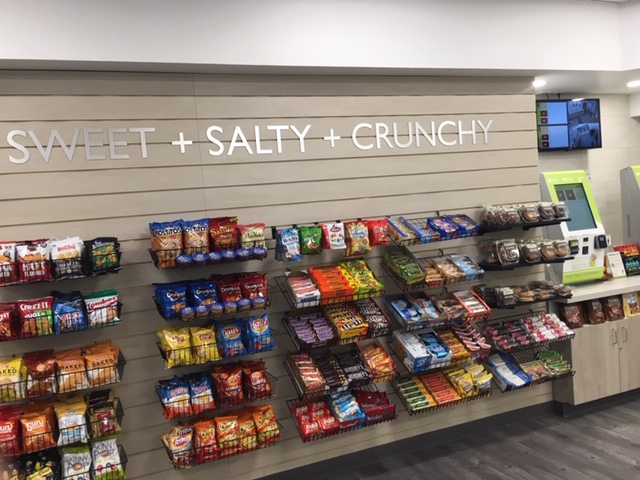 Market Twenty 4 Seven includes multiple coolers featuring items such as Pepsi beverages, sandwiches, wraps, soups and salads on a daily basis.  Selections are restocked up to three times per week and customer purchases influence changes in food offerings based on popular items sold. Also available are a specialized coffee machine, a wide variety of snacks and several microwaves. 
The checkout process is completed by using one of two automated kiosks available. The methods of payment accepted are debit card, credit card, Apple Pay, Google Pay and a vendor-facilitated Market Card program.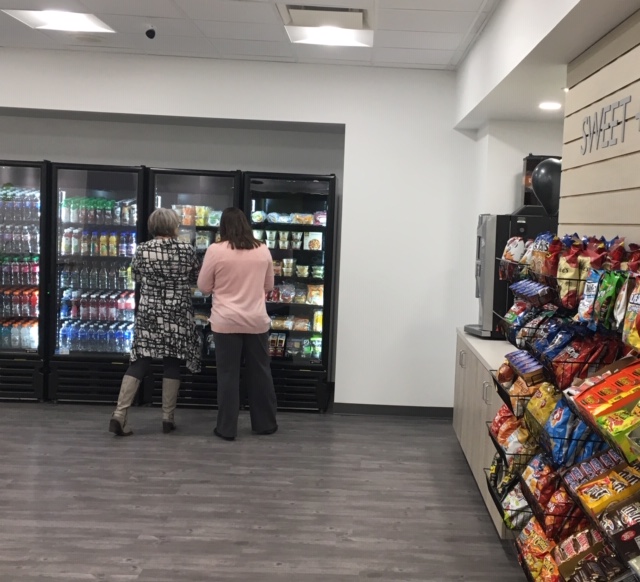 For questions about Market Twenty 4 Seven, please contact the Auxiliary and Purchasing Department using the contact information below, or email Support@Market24-7.com.