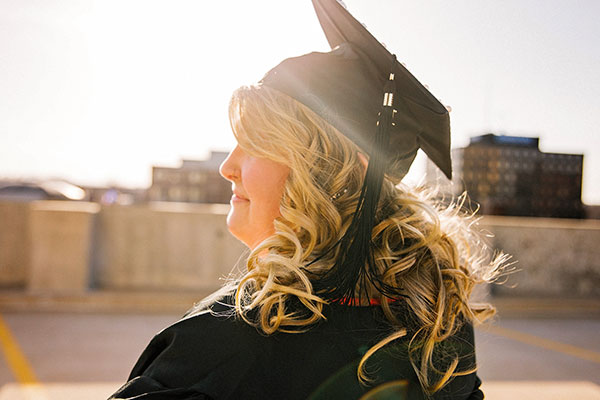 Congratulations 2021 Graduates!
Class of 2021: The faculty and staff congratulate you on completing your educational goals at Monroe County Community College and earning your degree. 
Unfortunately, as MCCC officials were planning the 2021 Commencement Ceremony for late April, COVID-19 case numbers were spiking in the county. Thus, we had to make the difficult decision to cancel the ceremony.
But, we still very much wanted to honor your achievements!  So we produced a celebratory video that will be shared via news release, email and widely on social media platforms. We are very proud of our graduates and wanted to ensure we celebrated your accomplishments in the safest way possible.
MCCC Class of 2021 Graduation Video

General Graduation Requirements 
Upon successful completion of an approved plan of study and provided the following requirements have been fulfilled, a student will be awarded an associate degree from Monroe County Community College.
To graduate, a student must:
Earn a minimum of 60 semester hours of credit, 15 of which must be earned at MCCC.
Attain a cumulative grade point average of "C" or higher (2.000 or higher on a 4.000 scale) at graduation.
Meet the general education requirements for his or her program of study as specified in the Monroe County Community College catalog under which the student has applied for graduation.
The student may fulfill requirements for graduation using any Monroe County Community College catalog published during their period of attendance, with the limitation that no student may use a catalog more than 10 years old at the time of graduation. Exceptions may be considered by the appropriate administrator.
MCCC GRADUATION AND DEGREE REQUIREMENTS
STUDENT PLANNING - 30+ DEGREE AUDIT INSTRUCTIONS