Campus Tours are now available! Sign-up for a tour of MCCC's picturesque campus, and learn all about our facilities and the services and instructional areas housed within.  Welcome to MCCC!
Please meet us in the Admissions Office which is located in the Warrick Student Center which is Building S on the campus map.
The campus tours include a ½ hour meeting with an Educational Advocate and an hour tour of campus.
Monday, December 4 from 9:30AM -11:00AM  Register 
Monday, December 4from 10:30AM -12:00PM  Register 
Wednesday, December 6 from 9:30AM -11:00AM  Register 
Wednesday, December 6 from 10:30AM -12:00PM Register
Thursday, December 7 from 3PM – 4:30PM Register
Friday, December 8 from 9AM – 10:30 AM Register
Monday, December 11  from 9:30AM -11:00AM  Register
Monday, December 11  from 10:30AM -12:00PM Register
Thursday, December 14  from 3PM – 4:30PM Register
Friday, December 15 9AM – 10:30 AM  Register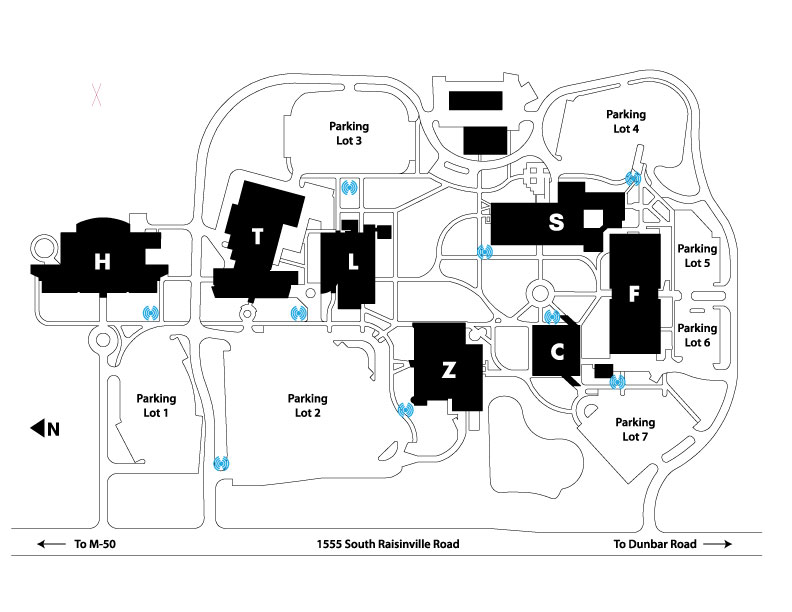 C: Campbell Academic Center
T: Career Technology Center
F: Founders Hall
Z: La-Z-Boy Center
L: Life Sciences Building
S: Warrick Student Center
H: Welch Health Education Building

  Emergency Call Stations