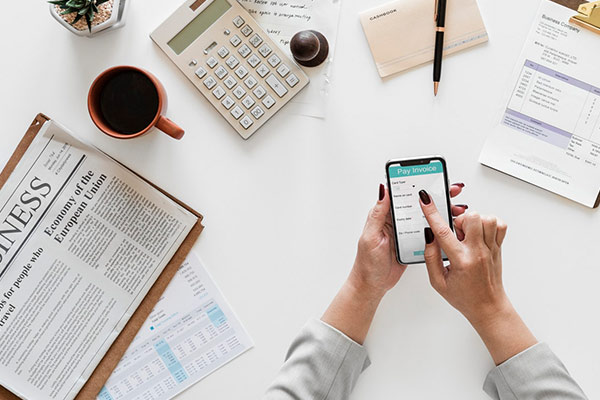 Several loan programs are available. Students accepting student loans are committing themselves to a serious legal obligation: loans must be repaid. Repayment may take as long as 10 years after leaving college. Students are urged to consider their ability to repay a loan, their future credit rating, and their potential indebtedness before accepting a loan. The staff of the Financial Aid Office is willing to discuss the implications of loans on a student's future financial situation.
Types of Student Loans
Stafford Direct Loan (DL)
Stafford Direct Loans are either subsidized or unsubsidized. A Direct subsidized loan is awarded on the basis of financial need. The federal government pays interest on the loan ("subsidizes" the loan) until the student begins repayment and during authorized periods of deferment. 

An unsubsidized Stafford Direct loan is not awarded on the basis of need. Students are charged interest from the time the loan is disbursed until it is paid in full. If you allow the interest to accumulate, it will be capitalized. The interest will be added to the principal amount of your loan and will increase the amount you have to repay. If you choose to pay the interest as it accumulates, you'll repay less overall. 

Students may receive a subsidized Stafford Direct Loan and an unsubsidized Stafford Direct Loan for the same enrollment period.
Direct Plus Loans
Direct PLUS loans are education loans parents may borrow. You are eligible for a PLUS loan if you are the parent, with a good credit history, of a dependent undergraduate student who is enrolled at least half-time. The interest rate changes annually each July 1. The maximum rate that can be charged is 9%. The maximum loan limit may not exceed the student's cost of attendance, minus any financial aid of the student during the period of enrollment. Repayment begins within 60 days of the final disbursement.
Alternative Loans
As part of MCCC's Default Management Program, we do not certify alternative loans. 
Federal Student Aid Student Loan Ombudsman
Student who are in dispute about a federal student loan may contact the Federal Student Aid (FSA) Ombudsman Group.  The FSA Ombudsman Group is a confidential and neutral resource, dedicated to helping students resolve disputes related to their student loans.  Contact information for the FSA Student Loan Ombudsman:
Online
Telephone: (877) 557-2575
Fax: (606) 396-4821
Mail: FSA Ombudsman Group
        P.O. Box 1843
        Monticello, KY 42633
Loan FAQs
If you're a regular student enrolled at least half-time in an eligible program of study, you may receive a Stafford Direct Loan. Students must also meet other general eligibility requirements.
Please click here to download the borrowing chart for Stafford Direct Loan limits. 
Note: The college can refuse to certify your loan application or can certify a loan for an amount less than you would otherwise be eligible for, if the school documents the reason for its action and explains the reason to you in writing. The school's decision is final and cannot be appealed to the U.S. Department of Education. 

Note: The amounts given in the chart are the maximum yearly amounts you can borrow in both subsidized and unsubsidized Stafford Direct Loans. You may receive less than these yearly maximum amounts if you receive other financial aid that is used to cover a portion of your cost of attendance.
The U.S. Department of Education publishes extensive information regarding interest rates and fees associated with Stafford Direct Loans.
Effective July 1, 2021, Stafford Direct Subsidized and Unsubsidized loans have an interest rate of 3.73%.
Starting October 1, 2021 Stafford Direct Subsidized and Unsubsidized loan disbursements will have a 1.057% origination fee deducted from the principal of the loan.
After you graduate, leave school or drop below half-time enrollment, you have six months before you begin repayment. This is called a "grace period." 

After you leave school or drop below half-time enrollment, you'll receive information about repayment and will be notified of the date repayment begins. However, you're responsible for beginning repayment on time, even if you don't receive this information.
The U.S. Department of Education offers several payment plan options (standard, extended, graduated or income-driven payment plans) for students who borrowed Federal Direct Stafford Loans. The amount of your monthly payment, the number of monthly payments and the total amount you owe with interest varies depending on the payment plan you choose. For more information about these loan payment options, visit the U.S. Department of Education's Direct Loan Repayment Plans page.
To estimate your monthly payment on your student loans and review which payment plan(s) you may be eligible for, the Repayment Estimator Tool at StudentLoans.gov uses real-time data for that calculation. Sign in with your federal FSA ID to access your data.  
The scheduled disbursement date of your loan is the date that MCCC is scheduled to receive your loan funds.
If this is your first time borrowing a student loan at any college and your grade level is a first-year undergraduate at MCCC, your funds will not be disbursed any earlier than thirty days after the start of the semester.
One semester loans: If you are taking out a loan for only one semester, your loan will be split into two disbursements, with 50% of your funds being disbursed at the mid-point of the semester.
To start the Federal Direct Stafford Loan application process, login to WebPal. Under the Financial Aid heading, click on the Financial Aid Checklist link.
Step 1 – Accept Your Loans
Select the Award Year for which you are requesting to borrow loans. Under the Checklist heading, click on the link to Review and Accept Your Financial Aid Package. You will then accept the entire loan amount or change and accept a reduced amount. Note: If you qualify for both subsidized and unsubsidized loans, you must accept the subsidized loan first. 
*To complete a Summer 2019 MCCC Loan Request Form, please see the Financial Aid Office.
Step 2 – Complete Entrance Counseling
Entrance Counseling must be completed if this is your first-time borrowing a Stafford loan. You will need your FSA ID to complete this step. 
Step 3 – Complete a Master Promissory Note (MPN)
A MPN must be completed if you have not borrowed a Stafford Direct Loan in the past 10 years at any college. You will need your FSA ID to complete this step.