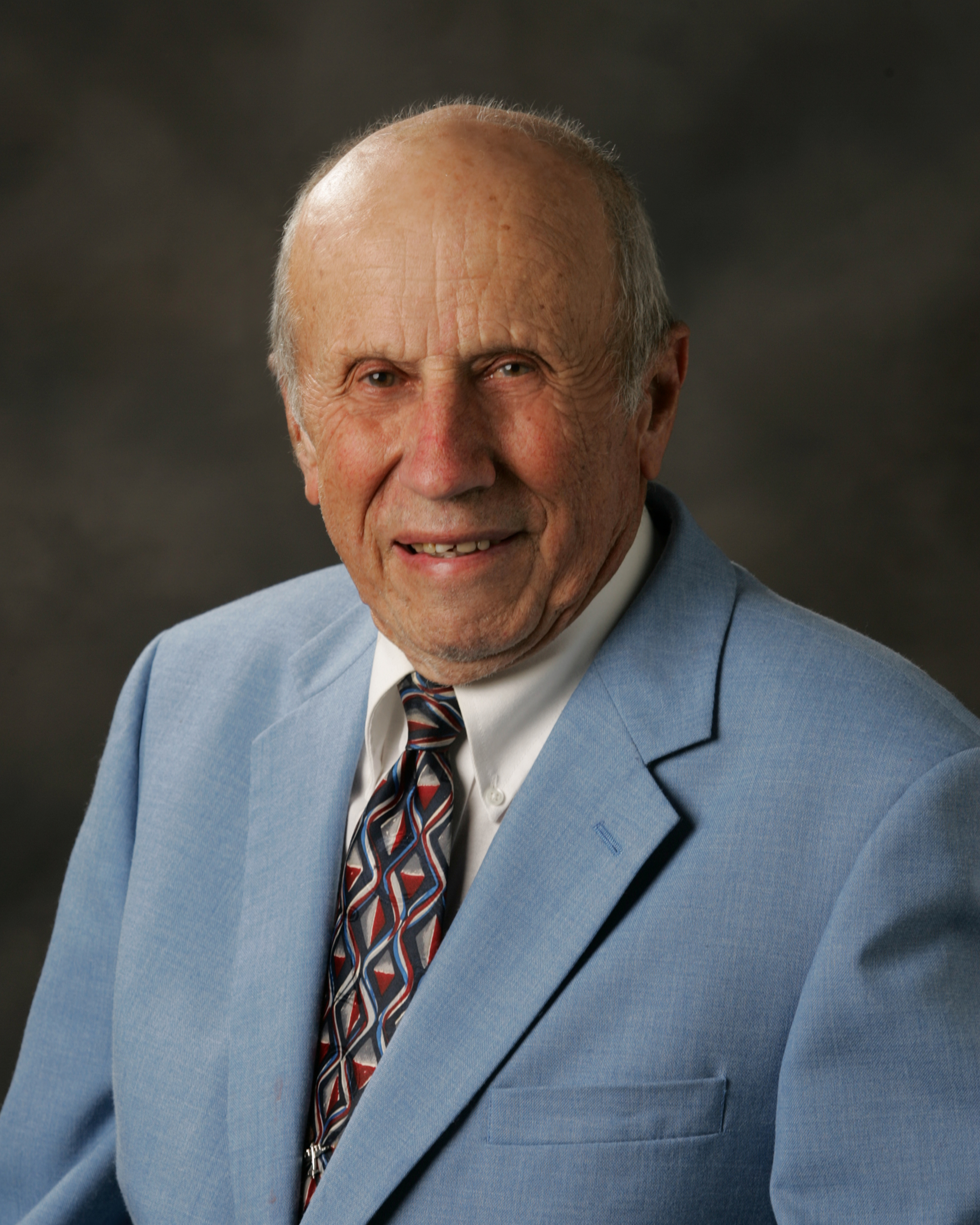 Long-time Foundation board member, major donor, MCCC supporter, lifelong local farmer and farm activist Herb Smith passed away on Monday, September 9, 2019.  Herb was always jovial, with a smile on his face and ready with a story to share. 
Herb was fond of taking credit for the passage of a landmark MCCC millage in 1981, after 12 consecutive failed attempts at passage, due to his decision not to vote that day.  He and his wife Joanne were planning to vote "no" but decided to leave early for vacation rather than stay and vote as they almost always did.  The millage passed by a single vote, and Herb and Joanne would have cast the deciding votes against it! 
Herb's affinity for the college grew dramatically over time, and he eventually became an ardent community advocate for the college and for continued investment in our students.  He actively helped pass another MCCC millage in 2016 by not only voting for it this time, but also by joining a chorus of local support as a vocal proponent, especially within our agricultural community. 
There was no greater evidence of Herb's support than when he chose to honor the life of his late wife through The Foundation. In 2009 Herb established an endowed scholarship in memory of his beloved wife Joanne, and Herb joined the board of The Foundation the following year. 
Herb will be missed by many, including his many MCCC friends and fellow Foundation directors.  Anyone wishing to honor Herb's memory may contribute to the scholarship he established in his late wife's memory or to the agricultural program at MCCC, which he was very proud and supportive of. Be sure to include a notation in your gift that indicates this as a memorial gift in Herb's honor.  The Foundation will share with the family your act of generosity in Herb's memory.