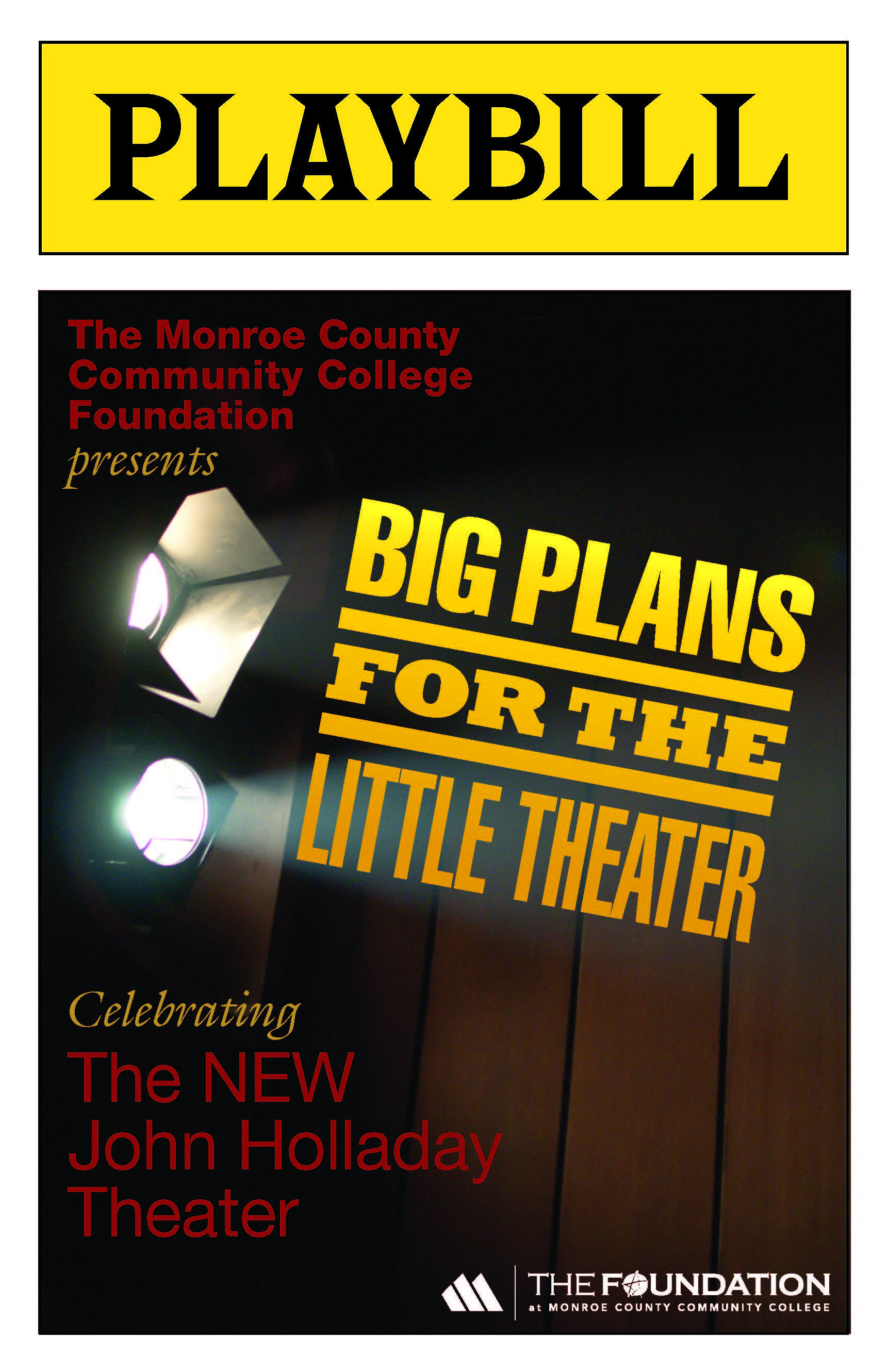 Originally called the Lecture Room, the Little Theater is one of the college's oldest and well-used student learning areas.  The theater serves as a perfect complement to the considerably larger and opulent Meyer Theater.  The Little Theater provides an intimate and minimalistic performance and production laboratory where students can learn and creatively express themselves, but time has diminished the capacity and quality of this instructional space.
Serious discussion of the refurbishment of the Little Theater began at the suggestion of Dr. John Holladay, professor emeritus of English and philosophy, who retired in 2014 after 46 years of dedication to Monroe County Community College.  "Doc" Holladay spent many years teaching poetry and drama in the Little Theater. It is in honor of his countless contributions to the college that the newly renovated Little Theater will be renamed the John "Doc" Holladay Theater.
Through donor support, professional grade sound and lighting equipment will provide hands-on learning opportunities for students preparing for careers in the professional performance arts, while also enhancing the quality of cultural events for the community. This is only possible with your help. 
Join us to support this exciting project.  
DONATE TO THE JOHN "DOC" HOLLADAY THEATER