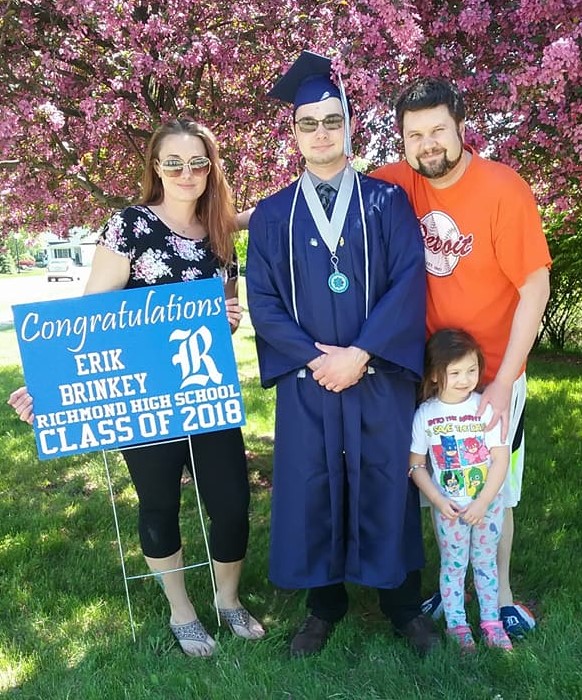 My name is Maria Brinkey and I am a nursing student and mother of 2 children. I've been married to my husband Jeff for 13 years. I went back to school after being a corrections officer for 10 years. 
Before I began taking classes at MCCC, I had been laid off for 5 years with my husband being the sole provider for my family. I wanted to return to school to help support my family and achieve a career where I can do what I love, which is to help others. When the pandemic started and we were forced to stay home, I didn't have the tools nor the extra financial resources I needed to keep up with school remotely. The Foundation has helped me afford a printer, ink and paper as well as assist in paying for an online clinical simulation course to fulfill our clinical requirements. I am grateful to everyone who made this possible.
I love MCCC and am currently in my 3rd semester. The staff have been extremely supportive, especially the Learning Assistance Lab and the staff in the Nursing Program. They have gone above and beyond to help me succeed and I am so incredibly thankful for that.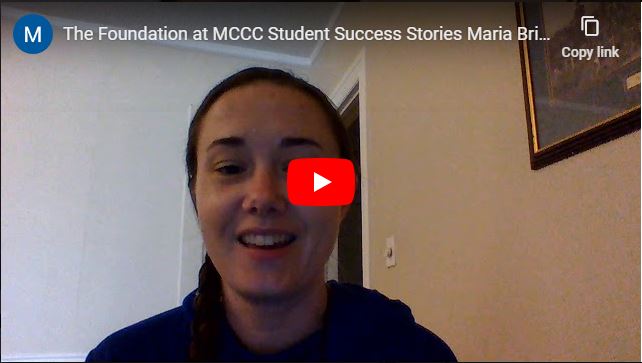 You can help students like Maria with a gift to the MCCC Emergency Relief Fund.