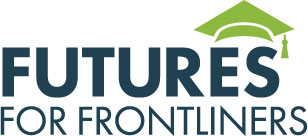 Through the Futures for Frontliners program those who worked in essential industries during the COVID-19 pandemic (from April 1 – June 30 ) can apply for funding to attend MCCC tuition free. Current and future students can elect to pursue an associate degree or skills certificate in dozens of specialty areas* on a full- or part-time basis  beginning with the Winter 2021 semester.
There are three easy steps to begin the process for applying for Futures for Frontliners funding.
Apply for Futures for Frontliners at www.Michigan.gov/Frontliners. The deadline for applying to the State of Michigan for Futures for Frontliners funding is December 31, 2020.
Apply to Monroe County Community College at www.monroeccc.edu/apply.
Submit your FAFSA at www.fafsa.gov. The staff of the Financial Aid Office at MCCC are available to provide assistance in completing the FAFSA.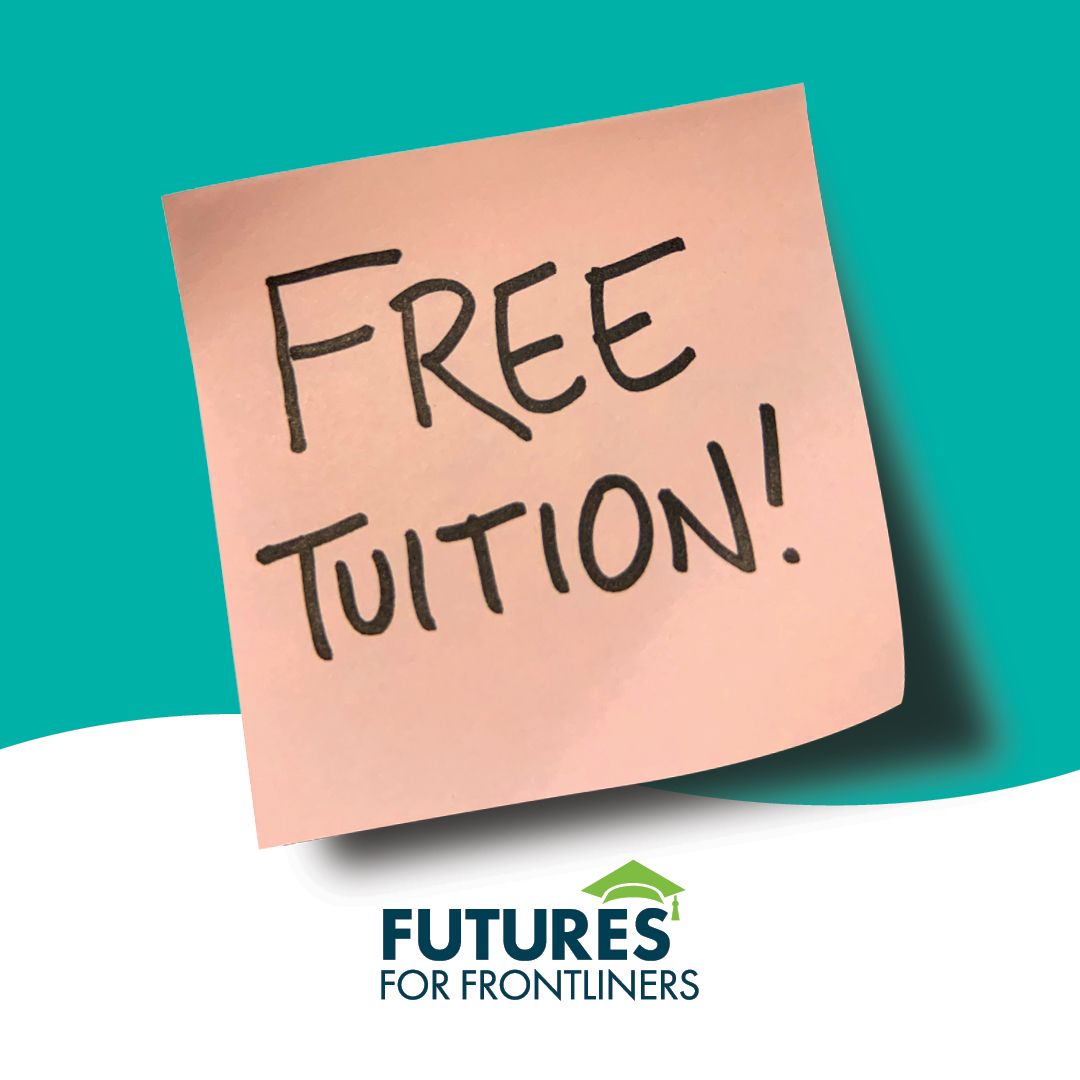 Futures for Frontliners funds from the State of Michigan are intended to be 'last in' assistance. The amount of assistance from Futures for Frontliners will be determined after all Pell Grant or other federal or state grant awards have been determined and applied.
For more information visit www.Michigan.gov/Frontliners.
During Michigan's shutdown in spring of 2020 due to the COVID-19, many residents had to put their health and lives on the line working in industries that were critical to keeping our state running. Those frontline workers worked in a job that required them to work outside of their home, putting themselves at risk of exposure. Examples of those industries are listed below. If you're not sure if your job is eligible, you can call 517-636-7000.
Chemical supply chains and safety
Chemical plants
Laboratories
Distribution facilities
Communications and information technology (IT), including news media
News media
Telecom companies (e.g. AT&T, T-Mobile)
Command centers
Client service centers
Distribution facilities
Critical manufacturing
Manufacturing plants
Processing plants
Defense industrial base
Defense contractors
IT workers
Security staff and personnel
Energy
Mining companies, production facilities or power plants
Distribution facilities
On- or off-shore drilling or renewable energy companies
Financial services
Banks
Non-bank financial or lending companies
Call centers
Accounting firms
Food and agriculture
Grocery stores or convenience stores
Restaurants
Farms or ranches
Diesel/ethanol facilities, storage facilities, or sawmills
Distribution facilities
Laboratories
Hazardous materials
Health care and public health
Clinics
Hospitals
Long-term care facilities
In home care
Vendors/suppliers/retail facilities for hygiene products and medical goods, supplies, and materials
Cleaning and waste management facilities, including hazardous waste
Law enforcement, public safety, and first responders
Police or fire stations
Prisons
Security companies
Distribution facilities developing or supplying safety equipment and/or uniforms for all public safety personnel
Vendors or suppliers who maintain and provide services and supplies to public safety facilities
Other community-based government operations and essential functions
Local government
State government
Public education, including K-12 and higher education 
Zoos or aquariums
Permitting, licensing, or credentialing offices for essential workers and their operations
Public works
Landfill operations
Dam engineering/inspection companies
Construction companies
Structural and bridge inspection companies
Maintenance companies
Transportation and logistics
Warehouse workers
Transit companies
Transportation repair shops/companies
Taxi or ride-sharing companies
Driving training and education centers
Towing and recovery or roadside assistance companies
Water and wastewater
Wastewater treatment or collection facilities
Community water system companies/facilities
Water distribution and testing facilities
Additional critical infrastructure workers
Wastewater treatment or collection facilities
Community water system companies/facilities
Water distribution and testing facilities
Identified by Governor Whitmer in Executive Orders 2020-21 and 2020-70:
Workers providing childcare for other critical infrastructure workers, including workers at disaster relief childcare centers
Workers at suppliers, distribution centers or service providers
Workers in the insurance industry unable to work remotely
Workers for businesses or operations that provide minimum basic needs to the economically disadvantaged or otherwise needy individuals, individuals who need assistance as a result of COVID-19 and people with disabilities
Workers critical to labor union functions unable to work remotely
Workers at retail stores selling groceries, medical supplies, and products necessary to maintain the safety, sanitation and basic operation of residences or motor vehicles, including convenience stores, pet supply stores, auto supplies and repair stores, hardware and home maintenance stores, and home appliance retailers
Workers at laundromats, coin laundries and dry cleaners
Workers for garden stores, nurseries, lawn care, pest control and landscaping operations
Workers at motor vehicle dealerships or deliver motor vehicles to customers
Workers at hotels and motels
Maintenance workers and groundskeepers
Workers for moving or storage operations
Administrative Office Specialist Certificate
Automotive Engineering Technology Certificate
Automotive Service Technology Certificate
Computer Information Systems: App Development Certificate
Computer Information Systems: System Administration Specialist Certificate
Computer Information Systems: PC Support Technician Certificate
Construction Management Technology: Heavy and Industrial Certificate Criminal Justice Certificate
Construction Management Technology: Residential and Light Commercial Certificate
Criminal Justice Certificate
Culinary Skills and Management Certificate
Cybersecurity and Information Assurance Certificate
Early Childhood Education Certificate
Graphic Design: Digital Media Certificate
Graphic Design: Illustration Certificate
Graphic Design: Web Design Certificate
Mechanical Design Technology Certificate
Metrology Technology Certificate
Practical Nursing Certificate
Product and Process Technology: CAD/CAM Technician Certificate
Product and Process Technology: CNC Technician Certificate
Quality Technology Certificate
Solar Energy Certificate
Web Design – Basic Certificate
Welding Technology: Advanced Certificate
Wind Energy Certificate
Accounting
Agriculture – Agribusiness
Agriculture - Agricultural Operations
Automotive Engineering Technology
Automotive Service Technology
Business Management
Computer Information Systems: Accounting
Computer Information Systems: App Development
Computer Information Systems: Computer Science
Computer Information Systems: Cybersecurity and Information Assurance
Computer Information Systems: Office Professional
Computer Information Systems: PC Support Technician
Computer Information Systems: System Administration Specialist
Construction Management Technology
Criminal Justice/Law Enforcement
Early Childhood Education
Electrical Engineering Technology
Fine Arts
Game Design and Development
General Technology
Graphic Design
Graphic Design: Digital Media
Graphic Design: Illustration
Graphic Design: Interaction Design
Manufacturing Technology
Mechanical Design Technology
Mechanical Engineering Technology
Nuclear Engineering Technology
Nursing, Registered
PN to RN Program Option
Respiratory Therapy
Teacher Paraprofessional (Elementary Education)
Welding Technology