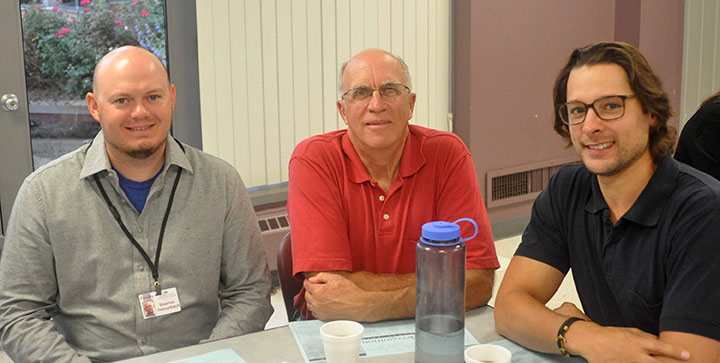 The purpose of the GIFT program – GIFT stands for "Giving Individuals Finding Time" – is to support the mission and vision of Monroe County Community College by encouraging the support staff and maintenance employees of MCCC to assist in community events beyond their regular work schedule.
The GIFT program demonstrates MCCC's commitment to the community and promotes goodwill for the College. 
Through the program, support staff and maintenance employees volunteering for approved college- or community-sponsored events will be awarded 30 minutes of leave time for each volunteer hour. Requests for the approval for GIFT hours must be submitted to the college's Cabinet in writing and approval must be granted by Cabinet prior to the event.  The immediate supervisor of an employee requesting to participate in the GIFT program must be made aware of the volunteer hours prior to the event. It is the volunteer's responsibility to inform the immediate supervisor.  The volunteer must agree to wear appropriate MCCC attire at approved event and is responsible for gaining approval of what is considered appropriate attire.
Compensation time will be rounded to the nearest one-quarter hour. Leave-time arrangements must meet the same criteria as vacation requests and must be arranged with the employee's immediate supervisor.