Spirit Wear Fundraiser 
We encourage you to wear your MCCC attire and jeans on Friday August 19, August 26, and September 2. $10.00 donation for all 3 days or $5.00 per day. Donations should be given to the cashier in the S building. All proceeds benefit the YMCA.
Check out the other employee engagement and community outreach fundraisers here.

 During the past year we have added numerous employees to campus, had a few marriages and a few retirements. View employee updates here.

Check out this semester's wellness initiatives...

 EAP Lighthouse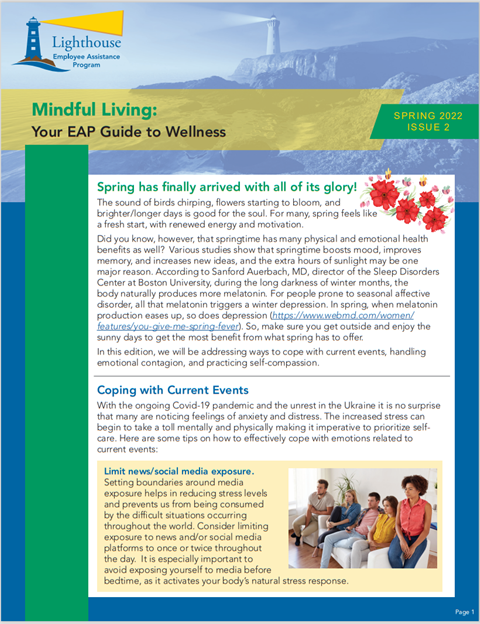 Our Employee Assistance Program(EAP) is a no-cost benefit provided to all employees and household dependents.This benefit provides confidential access to solution-focused counseling and motivational coaching support to help manage life's stressors and challenging issues.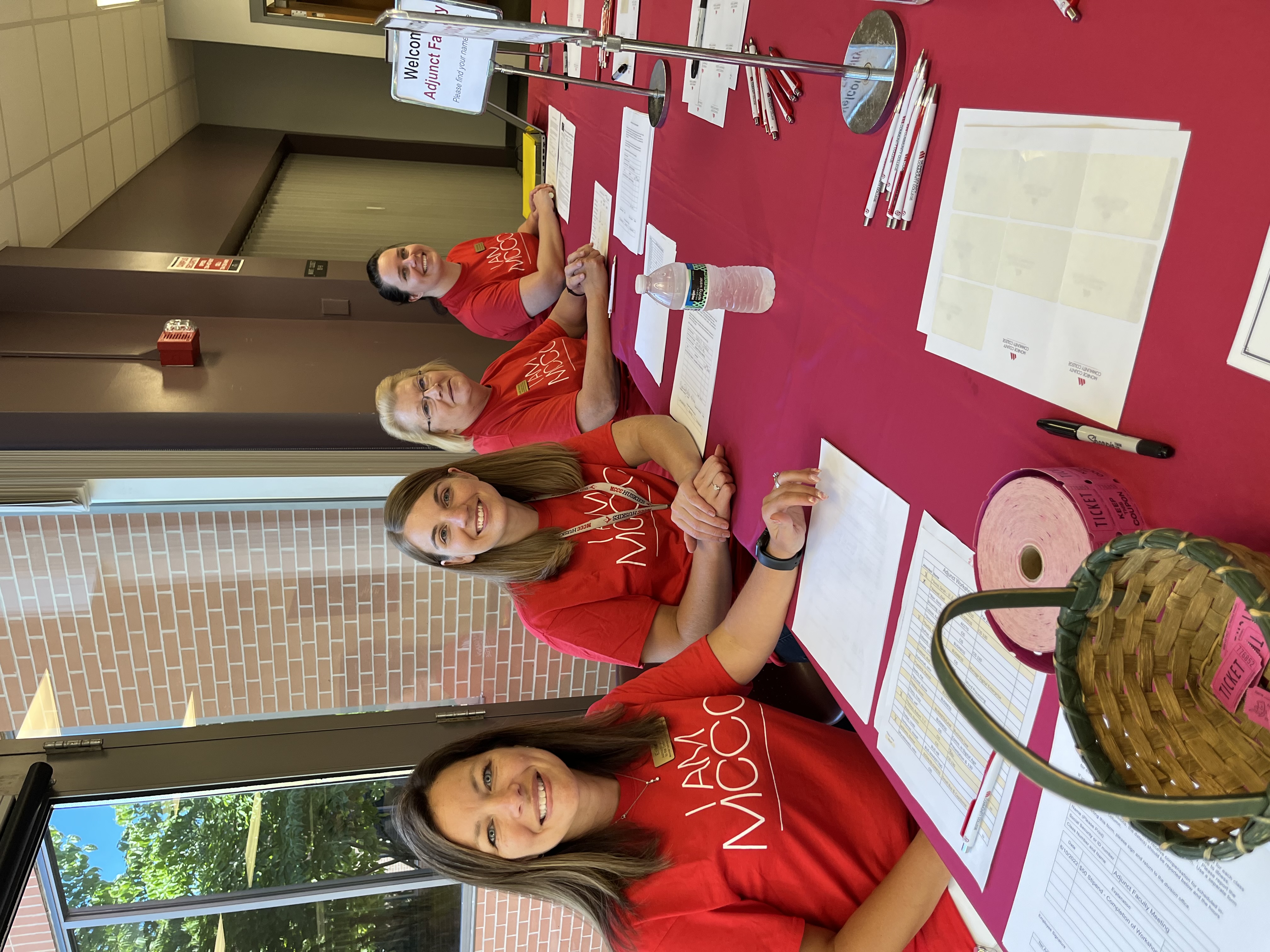 Check out photos from this years adjunct faculty workshop here.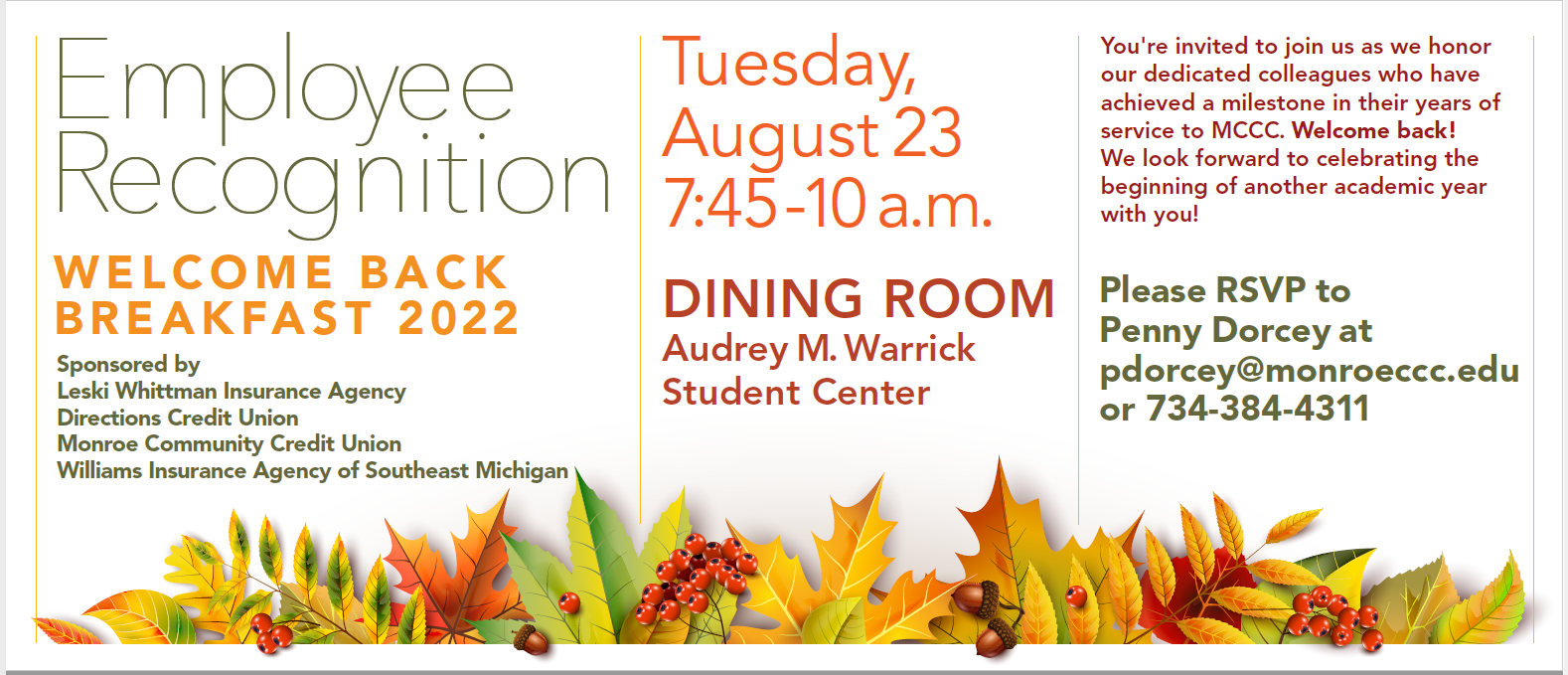 Linda Torbet
Director of Human Resources
(734) 384-4245
Building / Office A-152
ltorbet@monroeccc.edu
Linda Marsh
Human Resources Specialist
(734) 384-4110
Building / Office A-152
lmarsh@monroeccc.edu
Emily Willcock
Human Resources Assistant
(734) 384-4179
Building / Office A-152
ewillcock@monroeccc.edu