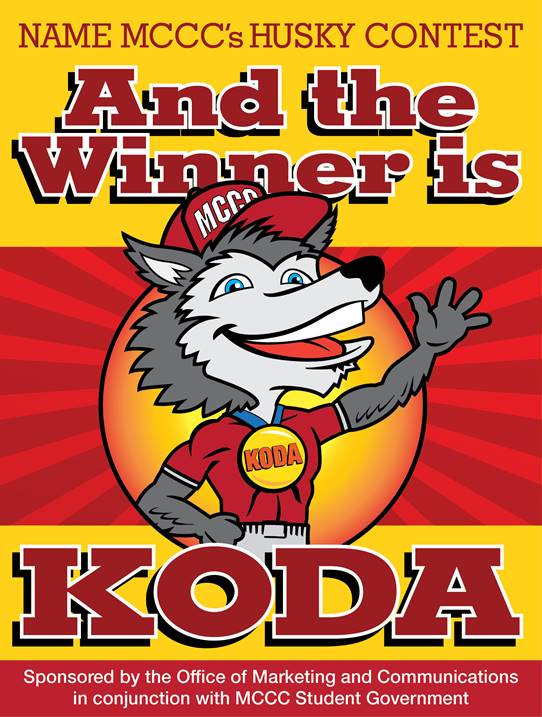 Within the last decade, members of the Student Ambassador Club approached the Office of Marketing and Communications about the possibility of reintroducing the use of Monroe County Community College's mascot, the Husky, which had not been done since the late 1970s when the college last fielded intercollegiate athletics. (The college does offer club sports opportunities – an intramural sports club is currently offered.)
The students believed that it was great way to get students involved and give them an identity. MCCC's communications folks agreed, and designed a Husky logo for use in advertising, on clothing and in other applications.  
The recent return of the Husky, which was originally introduced in 1968, has been a big success; now, it's difficult to walk the campus without spotting someone in Husky attire.  
The mascot can now be found on spirit wear of many kinds – from shirts to hats to jackets – as well as on non-clothing items.
To get your own Husky gear, or to supplement your collection, stop by campus and visit the MCCC Campus Store.  
We are the Huskies!