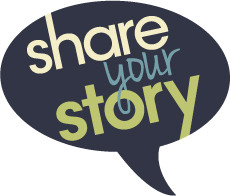 We all have a story to tell. In 2013, we invited you to share yours.  
At some time in our lives, we departed from the routine that defines our days and experienced something extraordinary. It might have been a transcendent moment — a life-changing experience that turned us toward a different path. Or it might have been an aberration — an occurrence so far from the rest of our life experience that it stood out, remarkable for its uniqueness.
The novel selected for Monroe County's 2013 One Book, One Community of Monroe County program is about stories.  It is about the importance of stories in our lives — about how they've shaped our past and about the healing power of retelling them.  The novel selected was One Amazing Thing by Chitra Banerjee Divakaruni. It tells the story of nine people trapped by an earthquake. Faced with the possibility of death, one of them suggests that they share "One Amazing Thing" about their lives. Through their stories, they give us a window into their dreams, their secrets, their fears — as well as insight into their diverse cultures. 
The One Book, One Community of Monroe County program invited Monroe County residents to tell their own amazing story. These stories with the community, in partnership with The Monroe Evening News, Monroe Public Access Cable Television, and the Monroe County Historical Museum. 
WATCH Amazing Stories 
Watch One Amazing Thing Writers Share Stories
READ Amazing Stories 
The following essays appeared in The Monroe Evening News paper: