A True Story of Abduction by Indians on the Texas Frontier by Scott Zesch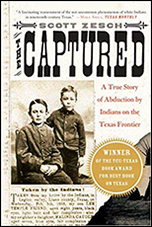 On New Year's Day in 1870, ten-year-old Adolph Korn was kidnapped by an Apache raiding party. Traded to Comaches, he thrived in the rough, nomadic existence, quickly becoming one of the tribe's fiercest warriors. Forcibly returned to his parents after three years, Korn never adjusted to life in white society. He spent his last years in a cave, all but forgotten by his family. 
That is, until Scott Zesch stumbled over his own great-great-great uncle's grave. Determined to understand how such a "good boy" could have become Indianized so completely, Zesch travels across the west, digging through archives, speaking with Comanche elders, and tracking eight other child captives from the region with hauntingly similar experiences. With a historians rigor and a novelists eye, Zesch's The Captured paints a vivid portrait of life on the Texas frontier, offering a rare account of captivity.
Booklist, October 1, 2004, Deborah Donovan, review of The Captured: A True Story of Indian Abduction on the Texas Frontier, p. 298.
HISTORYNET, June 12, 2006, Hank Schmidt, review of The Captured. Viewed March 12, 2019. 
Kirkus Review, August 15, 2004, review of The Captured. Viewed March 12, 2019.
Library Journal, August, 2004, Nathan E. Bender, review of The Captured, p. 97.
Texas Monthly, November, 2004, Mike Shea, review of The Captured.  Viewed March 12, 2019.
Scott Zesch was born in Mason, Texas, on September 5, 1959, and grew up on a ranch at the confluence of the Llano and James Rivers. He received degrees from Texas A&M University and Harvard Law School. He also served as a Peace Corps teacher in Kenya.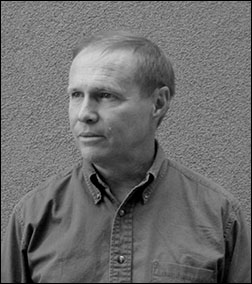 Scott began his career as a songwriter. In 1990, he was invited to participate in the BMI Musical Theatre Workshop in New York. He composed the score for the musical Hollywoodland (book and lyrics by Marc Castle), which was performed in concert in 2006 at Curtain Call Theatre in Connecticut and received a developmental reading at Emerging Artists Theatre in New York in 2007. It was also presented at the Actors Studio workshop in 2010. He was also the composer for the children's musical Young King Arthur (book and lyrics by Marc Castle and Jon Shear), produced by New York's Vital Theatre Company in 2006. The New York Times review noted that "Scott Zesch's delightful score … combines Broadway-style melodies with medieval touches." Young King Arthur was the winner of the 2010 National Children's Theatre Festival and was selected for production at Actors' Playhouse in Miami. His short musical   Reel Life (book and lyrics Marc Castle) was presented in 1991 in New York at the Nat Horne Theater by AboutFace Theatre Company, and a concert version of his musical Texas Forever was performed at the Point Theater in Texas in 1986. His musical Loma Parda was a finalist in the Long Beach Civic Light Opera's new musicals competition. His songs have been performed in New York as part of the BMI showcase at Lamb's Theater and the National Music Theater Network's Songbook series at the Donnell Library.
Scott's first book was Alamo Heights (TCU Press, 1999), a historical novel inspired by Adina De Zavala's struggle to save the Alamo monastery from demolition in the early 1900s. The Dallas Morning Newsdescribed it as "an authentic pageant of life in old San Antonio." Scott appeared on a first-novelists panel at the 1999 Texas Book Festival. In 2008, his article commemorating the centennial of De Zavala's siege of the Alamo appeared in the National Park Service publication CRM: The Journal of Heritage Stewardship.
Scott's second book was a narrative history, The Captured: A True Story of Abduction by Indians on the Texas Frontier (St. Martin's Press, 2004), which won the biennial TCU Texas Book Award for the best book on Texas published in 2003-2004. A Dallas Morning News article also listed The Captured as one of the top ten Texas books of all time. True West Magazine listed it as one of the books "you absolutely must have in your western history library." The Washington Post Book World called it "a compelling tale of desperate life on the frontier." The Captured was a selection of six book clubs, including Book of the Month Club and History Book Club, and was released as a Blackstone Audiobook.
Scott's third book, The Chinatown War: Chinese Los Angeles and the Massacre of 1871. (Oxford University Press, 2012), was described in The New Republic as an "excellent study" of race relations in frontier Los Angeles. According to the Los Angeles Times, Scott's book "skillfully tells the story" of a massacre of Chinese immigrants in 1871, providing a "powerful account of a largely forgotten incident" that questions "whether the right lessons have been learned.
Scott's article on Comanche captive Adolph Korn was published in Southwestern Historical Quarterly in 2001 and won the Western History Association's Ray Allen Billington Award.  With anthropologist Daniel J. Gelo, he annotated Bianca Babb's captivity narrative, which was published in Southwestern Historical Quarterly in 2003. His article on the search for another captive, Alice Todd, appeared in 2005 in Journal of the West.
In 2008, Southwestern Historical Quarterly published Scott's article on the early Chinese community in Los Angeles and the race riot and Chinese massacre of 1871. It received the Carl I. Wheat Award for the best article to appear in that publication over a five-year period.
Scott has lectured on Indian captivity at Yale, SMU, the Texas Book Festival, and the New York Public Library.  In 2007, American History Magazine published Scott's article based on these lectures. BBC Radio interviewed him about Indian captives for a program that aired in June 2015. He has also spoken about early Chinese immigrants at the Chinese American Museum of Los Angeles.
Scott divides his time between the Texas Hill Country and New York City.