Our Mission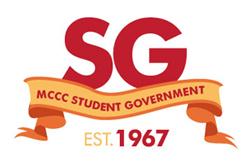 MCCC Student Government provides an opportunity for students to have their voice heard around the campus. By supporting student organizations and planning exciting campus activities, MCCC Student Government works to create a fun atmosphere that fosters a community feeling among students. Participation in these types of organizations and activities can be a great way to develop leadership skills and enhance the college experience.
Student Government meetings are held on the second and fourth Tuesdays of the month in the Student Government Room, which is located  in the Warrick Student Center.
To find out more about Student Government call Allison Gallardo at (734) 384-4291 or agallardo@monroeccc.edu.