Due to Covid-19 there are currently no camps scheduled in 2021.
Each June and July, Monroe County Community College's Office of Lifelong Learning offers a wide variety of camps for kids through the FUNdamentals Summer Camps program. Camp schedules and registration information will be posted here in early May. Each camper receives a camp T-shirt. Register early as sessions are limited.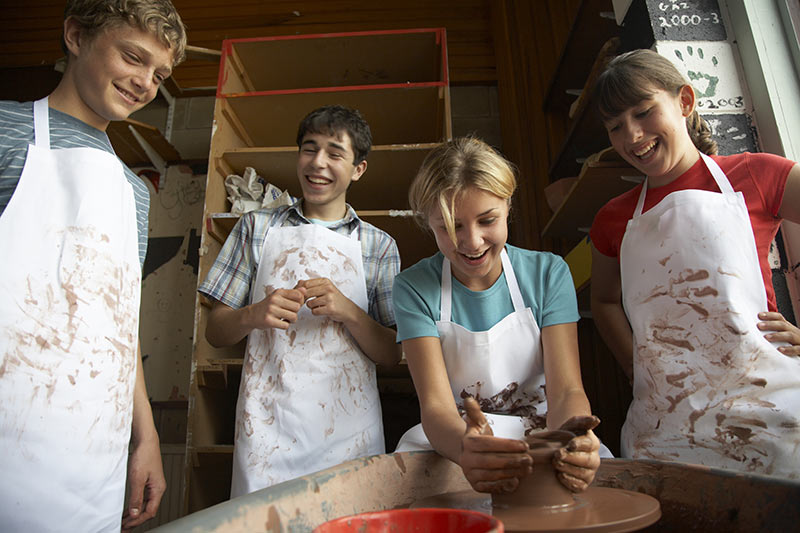 Past camps have focused on areas such as:
Agriculture
Art
Auto service
Basketball
Building construction
Cooking
Drones
Firearm safety
Guitar
Manufacturing
Metrology (the science of measurement)
Photography
Robotics
Self-Defense
Volleyball
Welding
MCCC Summer Camp Housekeeping and Safety Guidelines
Each camper must have a signed Release of Liability Waiver on file with the Office of Lifelong Learning prior to the first day of camp.
It is recommended that you register your child for the grade level they will enter in the fall.
Be sure you have designated on the Emergency Form who will be dropping off/picking up your child from camp each day.
Do not drop off your child any earlier than 10 minutes prior to the start of the camp.
Upon arrival on the first day of camp, stop at the check-in table (near the entrance of the building or classroom of the camp session) to confirm that your child's Registration, Emergency Information and Release of Liability Waiver forms are on file.
You must walk your child to and from the classroom each day of camp. Do not drop your child off in the parking lot.
Arrive promptly at the classroom to pick up your child each day of camp. If a parent is consistently late, we reserve the right to prohibit your child from continuing with the camp.
Do not wait in the parking lot and ask your child to walk out unescorted.
Appropriate behavior is expected. Students will be prohibited from continuing with camp for misbehavior.
Many camps require campers to wear appropriate clothing and/or bring items from home. Please note camp requirements.
MCCC staff does not dispense medication.
Have fun!