Whispers on the 41st Latitude is a collaborative art project being created by community members throughout September that will result in a permanent installation at MCCC. International visiting artist Beatrix Reinhardt has created similar installations in Vietnam, Spain and Iran using the early photographic method of cyanotype. 
Reinhardt will lead community members in a 15- to 30-minute workshop to create a one-of-a-kind image that will be combined with those of other participants to create the final installation. In addition to the cyanotypes, the final installation will also feature an auditory accompaniment composed by Dr. Gordon Marsh.
All of the workshops are free and open to community members of all ages. Participants are asked to bring a plant or weed and the latitudinal/longitudinal coordinates where the plant was harvested.
Workshops are being hosted by a number of organizations throughout Monroe County (see the schedule below) in addition to onsite at the Whispers on the 41st Latitude Workshop Hub located at 52 Monroe Street in Downtown Monroe. Hours of operation for the Workshop Hub will be posted on the door for open workshops or appointments can be scheduled by calling 347-968-1357.
Organizations who are interested in hosting a workshop should call the number above or email Beatrix.Reinhardt@csi.cuny.edu for more information including available dates and times.
"This is a beautiful opportunity for people of all ages and areas of interest to be involved in something that will live on for years and generations to come. Those who like photography, art, printing, music, sound, energies, history, community, horticulture, habitats, farming and much more can be touched in some way or another by participating in this activity," said Reinhardt.
"The community will also be invited to participate and celebrate the permanent installation of the collective cyanotype contributions from residents, and encouraged to visit and enjoy it in perpetuity," she added.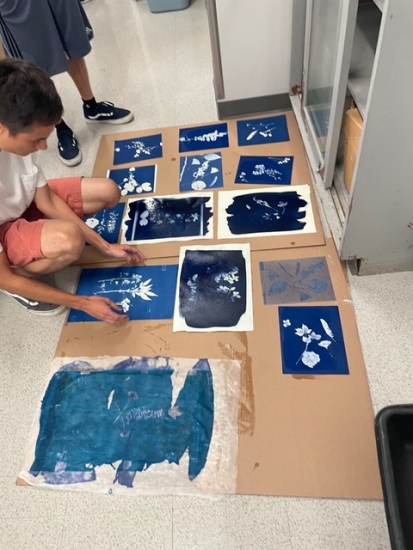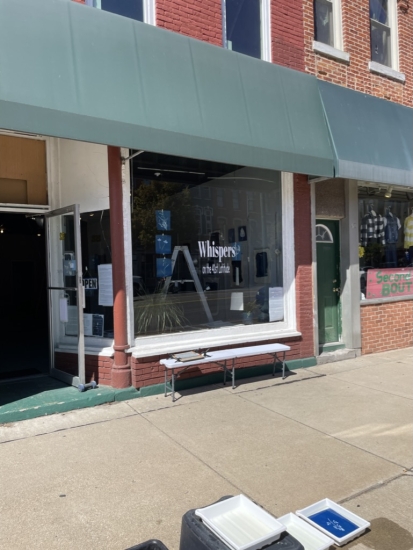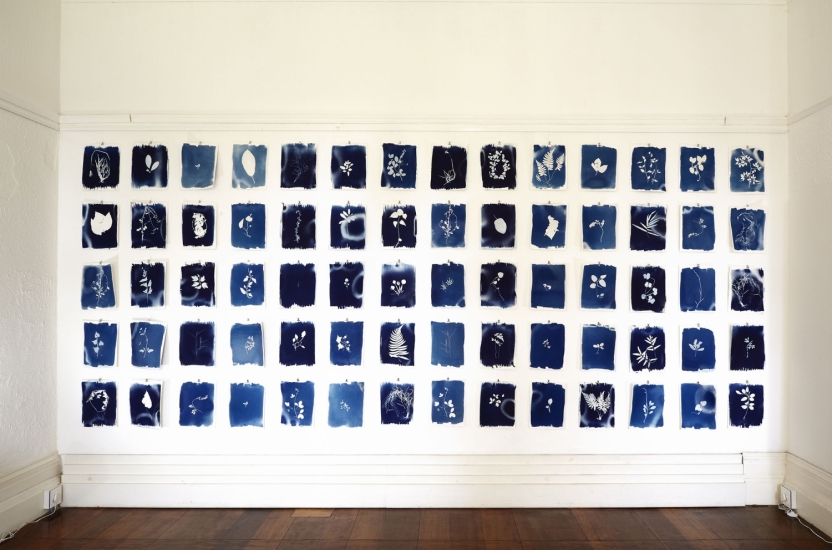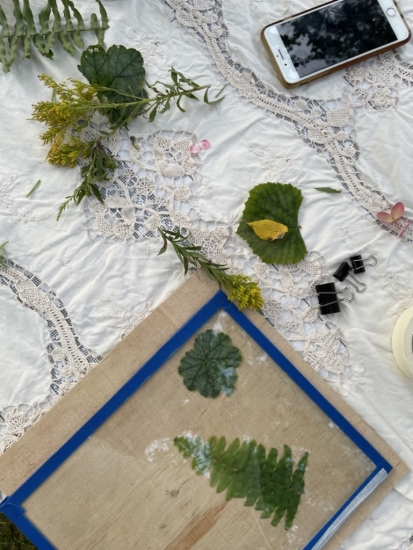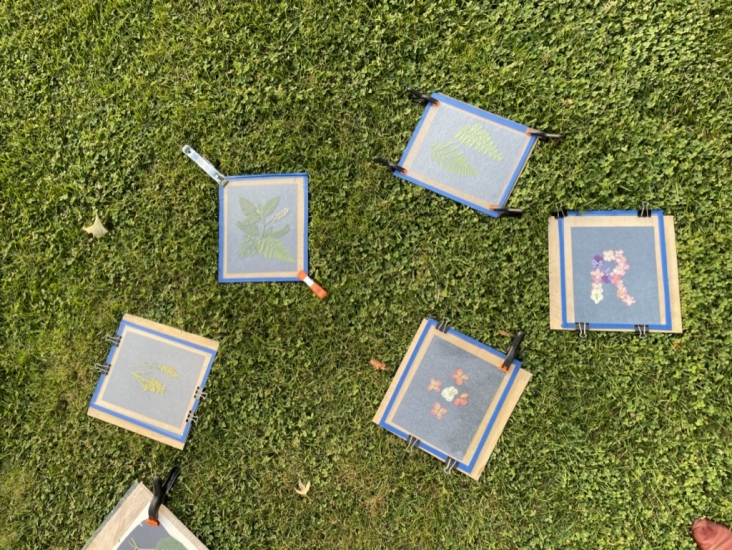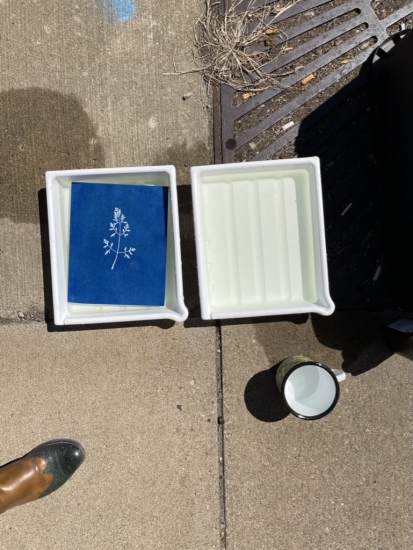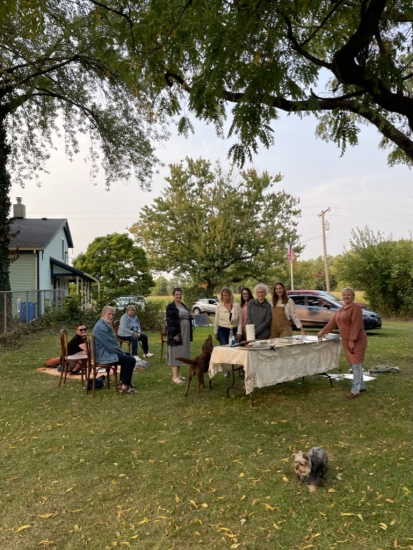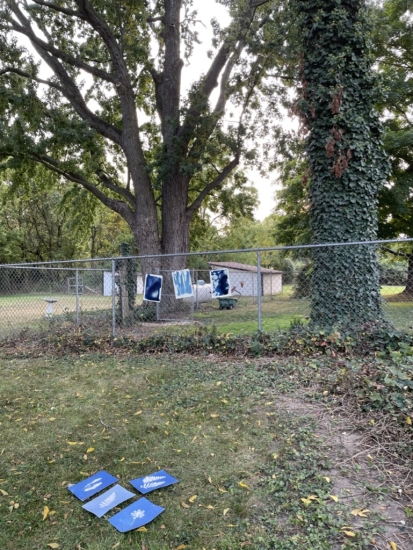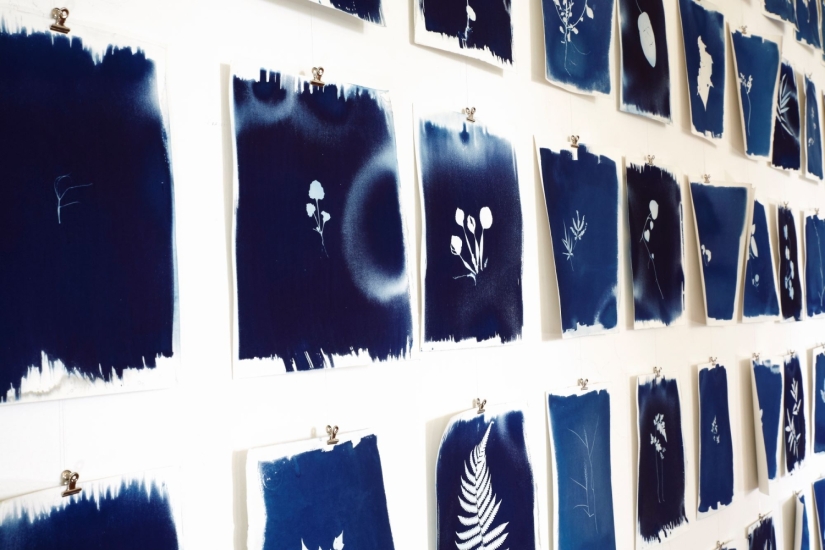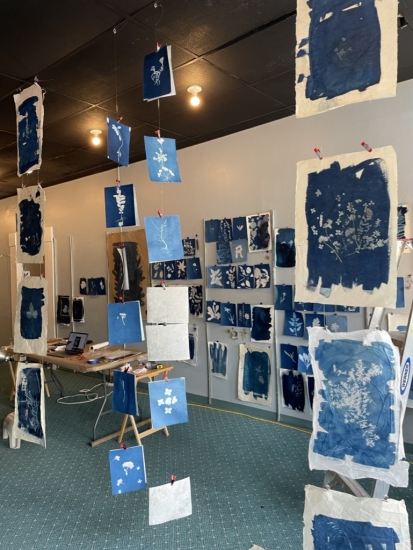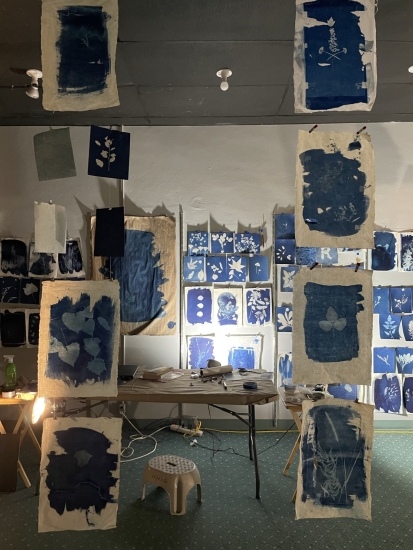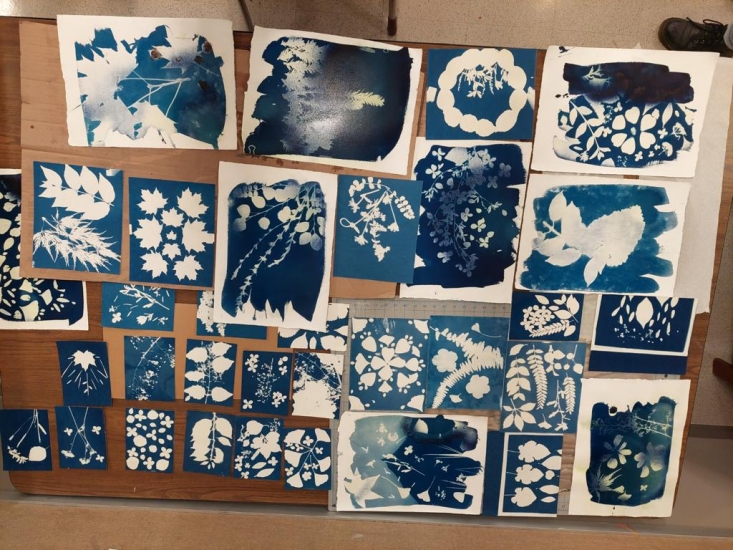 Learn more about Whispers on the 41st Latitude
Check schedules for workshops below and learn more about the motivation and inspiration behind Whispers on the 41st Latitude, cyanotypes, Beatrix Reinhardt and Dr. Gordon Marsh.
Thursday, September 15: noon - 4 p.m. at Workshop Hub, 52 Monroe Street, Monroe,
Friday, September 16: 1 - 5 p.m. at Workshop Hub, 52 Monroe Street, Monroe, MI
Saturday, September 17: 11 a.m. - 4 p.m. at River Raisin National Battlefield Park, 333 North Dixie Highway, Monroe, MI
Monday, September 19: 10 a.m. - 4 p.m. at Workshop Hub, 52 Monroe Street, Monroe, MI
Tuesday, September 20; 11 a.m. - 5 p.m. at Workshop Hub, 52 Monroe Street, Monroe, MI
Wednesday, September 21, 10 a.m. - 4 p.m. at Workshop Hub, 52 Monroe Street, Monroe, MI
Thursday, September 22, closed
Friday, September 23, Noon - 2 p.m.
Saturday, September 24, 11 a.m. - 4 p.m. at Workshop Hub, 52 Monroe Street, Monroe, MI
Sunday, September 25, by appointment (call or text 347-968-1357)
Monday September 26, Noon - 4 p.m. at Workshop Hub, 52 Monroe Street, Monroe MI
Tuesday, September 27, 11 a.m. - 2:30 p.m. at Workshop Hub, 52 Monroe Street, Monroe, MI
Mark you calendars! Closing Community Celebration Event                                                    Wednesday, September 28: 5 - 8 p.m., 52 Monroe Street, Monroe
Thursday, September 29, Fetch your creations! 11 a.m. - 2 p.m.
Check back soon for more dates, times and locations of workshops and Workshop Hub hours!
One space that recurrently has sparked Reinhardt's attention has been the battlefield. She has investigated battlefields in South Africa, Spain and Serbia among others. When working with these historical spaces she has focused on the element of grass and weeds - the last entity a soldier sees and the first sign of life that returns after soil experiences a major violation. In her works she elevates these plants and weeds to be a type of witness, historian or author and create imaginary spaces that allows an exchange and conversation amongst them. "It was a natural fit for me to bring this opportunity to Monroe County in partnership with MCCC given it is the home to the very unique River Raisin National Battlefield Park."
Cyanotype is a photographic printing processes, invented by the astronomer and scientist Sir John Herschel in 1842 using sunlight.
Anna Atkins was an English botanist and photographer used the cyanotype printing process in 1843 to create British Algae. She is often considered the first person to publish a book illustrated with photographic images.
Reinhardt has created other similar installations in Vietnam, Spain and Iran, along with many other unique artistry that can be explored at https://www.beatrixreinhardt.com/. She grew up in Jena, formerly in East Germany. Her artistic investigations and productions focus on the politics of space. When working with exterior spaces, she is interested in looking at what she calls "charged sites," sites endowed with significant histories; spaces that endure(d) drama and/or tensions. However, her images offer little or no discernible evidence of this history, either the past event or any current tensions associated with it, the implications being that significance can only be materialized by human experience. Her works explore the relationship between space, memory and history, and increasingly the notion of the trace.
She has lived, worked, exhibited and taught in different parts of the world. She currently works for City University of New York/ College of Staten Island. She holds an MFA in photography from Illinois State University, MA degree in Media Studies from the New School for Social Research in NYC and a BA from the Freie Universität Berlin in New German Literature with minors in Linguistics and Psychology. She has exhibited in Europe, North America, Africa, Australia and Asia. Awards received include individual artist fellowships and artist's project grants from the CUNY Research Foundation, John Anson Kitteredge Foundation, Australian National University and other non-for-profit arts organizations and residency programs. Her work was featured in a variety of publications including Die Zeit (Germany), Contact Sheet (USA), Prefix Photo (Canada), Flash Forward 2007 Book (Magenta Foundation), the photoMagazin (Germany), among others. To learn more, visit https://www.beatrixreinhardt.com/.
Dr. Gordon Marsh holds degrees from the Eastman School of Music, the University of California at Irvine, and the University of Chicago. Originally from southern California, Dr. Marsh studied composition with the late Roy Harris and was a recipient of the Los Angeles Young Artists Foundation Scholarship and a finalist for the Debut Award. While at Eastman, he received both the José Echaniz Prize and Ethel Lannin Prize for his performances, studying with Frank Glazer and Cécile Staub Genhart. At Chicago, his composition teachers included John Eaton, Shulamit Ran and Ralph Shapey. His dissertation composition "Sonata in Four Movements for Violin and Piano" was nominated for the Galler Prize, awarded for distinguished dissertations in the humanities. In 1996, Dr. Marsh joined the faculty of the Fine Arts Department at Roanoke College, where he teaches courses in the theory, history, and composition of music, including both world and popular music. Over the years, Dr. Marsh has performed as recitalist, chamber pianist, concerto soloist, and conductor, and has won numerous awards for his compositions. He has presented scholarly papers at regional, national, and international venues. Dr. Marsh's compositions explore harmonic transformations, and his scholarly work focuses on the phenomenology of performance. Exhibitions of his sound art have included installations in France, Germany, and the United States.
"Whispers on the 41st Latitude" is a community art project funded by The Foundation at MCCC in partnership workshop location hosts, and through the generous support of our sponsors: Consumers Energy Foundation, DTE Energy, First Merchants Bank, La-Z-Boy Inc., and ProMedica Monroe Regional Hospital. Additional thanks to WCSLICKER AND ASSOCIATES, INC. for providing the Workshop Hub location.