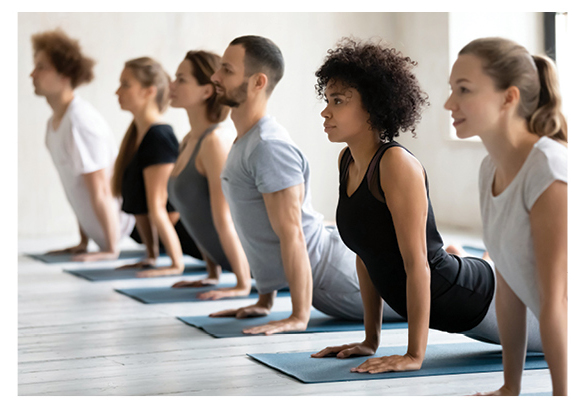 Life has changed, but your Lifelong Learning plans don't have to.
MCCC is offering a wide array of non-credit Lifelong Learning classes this Winter/Summer. In light of COVID-19, we have increased our online offerings but are still offering plenty of classes on campus – just in small, socially distanced groups to maintain a safe environment for our students and instructors. Also, all staff and students are required to wear masks when in classrooms and labs.
Check out classes we'll be offering from January - August 2022 in the areas of Personal Interest, Health and Wellness, Medical Career Training, Sports/Physical Fitness, Business and Industry, Workforce Training and Professional Development.
Lifelong Learning Schedule:
January - August 2022
Registration
Certificate Programs | Career Exploration
Personal Interest
Destination Dance
Health | Wellness
Medical Career Training
Sports | Physical Fitness | Motorcycle
Home Inspection | Real Estate | Skilled Trades
Business & Industry | Workforce Training | Professional Development
General Information | Refund Policy
Online Registration Instructions
Release of Liability Form | Registration Form
Facts Payment Plan
Complete Lifelong Learning Schedule January - August 2022
FREE Math Boot Camp Fall 2022
Monroe County Community College will host a free, non-credit Math Boot Camp this Fall. The Math Boot Camp is open to current and future MCCC students and community members who want to improve their math skills.
The Math Boot Camps will cover basic arithmetic such as working with whole numbers and integers, fractions, decimals, and percentages. Learning will be further enhanced through meaningful real-world application and problem solving. The lessons and activities will be fun and relatable to real life situations and uses. 
Classes meet for 5 weeks
MATH 713-81: Monday, Tuesday, and Wednesday, 11:30 a.m. - 1:00 p.m., Room L-111, November 7 through December 7, 2022

MATH 713-82: Monday, Tuesday, and Wednesday, 6:00 - 7:30 p.m., Room L-204, November 7 through December 7, 2022
Classes are FREE. However, you must pre-register. To register, please contact the Office of Lifelong Learning at 734.384.4127 or visit us in Room 286 in the La-Z-Boy Center.
For full information on MCCC's COVID-19 response and protocols, go to www.monroeccc.edu/coronavirus. 
Call: (734) 384-4127 and pay with credit card
Mail: Mail the registration form in the schedule to MCCC - Office of Lifelong Learning, 1555 S. Raisinville Rd, Monroe, MI 48161 
In Person: at either the Main Campus in Monroe or Whitman Center in Temperance
Online via WebPAL: NOTE If you have never taken a class at MCCC (credit or non-credit) you cannot register online. You must call the Office of Lifelong Learning at (734) 384.4127 to register with a credit card or mail your registration form and payment to our office. The next time you want to register for a class, you can set up your account on and register online
Select Lifelong Learning courses qualify for a payment plan. 
Monroe County residents age 60 or over qualify for a discount of non-credit course tuition charges. The amount seniors are required to pay, which includes all applicable fees, is indicated next to each class throughout the Lifelong Learning schedule.