S.O.S - Support Our Students
For twenty years, The Foundation has raised funds to enhance the work our college does - the work YOU do! With the convenience of a payroll deduction you can Support Our Students (S.O.S) for less than the price of a value meal. A small amount deducted from each paycheck can have a large impact over the course of a year. What extent can your empathy and generosity play in the lives of our students this year?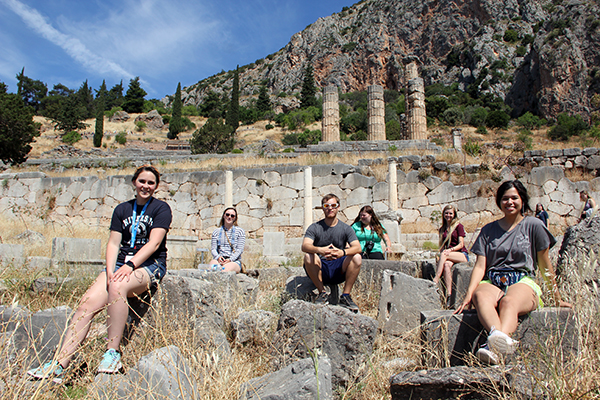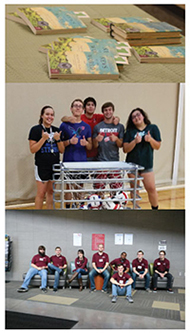 The Foundation established the Student Emergency Fund to assist MCCC students facing unforeseen, one-time emergency expenses that may disrupt their education, such as a home fire or theft. After tragedy strikes, the Student Emergency Fund helps ensure that a student still has what he or she needs to continue coursework.
Their are other ways to give.
Greatest Need: 
Often the most urgent needs are those that arise unforeseen. An unrestricted gift allows The Foundation the flexibility to direct your gift wherever it can have the greatest impact.
Scholarships:
A scholarship may be the difference in making the dream of a college education possible for many students. Through your support of scholarships at MCCC, you will make a lasting impact of the lives of MCCC students and help to build a well-educated workforce in Monroe County.
Enhancement Grants
The Foundation's Enhancement Grants Program funds exciting, innovative projects that expand the college experience for students. Projects include class trips to educational and cultural destinations, participation in conferences and competitions, educational events, mentoring programs and much more.
Cultural Arts:
MCCC has become a regional destination for arts and entertainment, providing exciting cultural opportunities for students and the community. The Cultural Enrichment Endowment is dedicated to maintaining and expanding cultural programs and events.
GIFT PLEDGE INSTRUCTIONS
The Foundation makes giving fast and easy:

1. Complete the payroll deduction form
2. Select a cause
3. Sign and return the form to The Foundation

PLEASE NOTE: If you are currently donating via payroll deduction, you must authorize the deduction each year by completing the pledge form. Employee Annual Fund pledges begin with the first pay period in January and conclude with the last pay period in December, unless noted otherwise by the donor.

MEMORIAL GIFTS
A gift given in memory of someone special is a lasting tribute to the important role he or she played in your life. Making a memorial gift to a charitable organization is a wonderful way to establish a link with the past and promote a vision for the future.