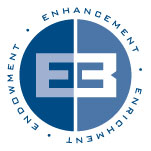 Do you want to make an impact? Are you looking for a way to improve the quality of life in Monroe County? Do you want to join a vibrant and dynamic organization devoted to the educational, cultural and financial enhancement of Monroe County Community College?
Well look no further. The Foundation at Monroe County Community College offers a wide spectrum of sharing opportunities designed to enhance, enrich and expand the higher education experience for students and citizens of Monroe County.
Endowed Scholarships
Making dreams possible through scholarships. The Foundation at MCCC's Endowed Scholarship Program enriches the lives of students who benefit from the scholarships and donors who have the desire to make a difference. The program awards scholarships to students who might otherwise not have the opportunity to pursue higher education. Due to the generosity of our scholarship donors, these students gain access to high-quality education that will prepare them for the workforce or to transfer to a four-year college or university. With record enrollment at MCCC and the changing Michigan economy, the need for student scholarships is greater than ever.
There are many reasons to consider establishing an endowed scholarship, such as:
Making the dream of college possible for students
Creating a personal legacy.
Giving back to the community.
Giving back to the college that made a difference in your life.
Honoring a family member or friend.
By endowing a scholarship at MCCC, you will make a lasting impact in the lives of MCCC students for years to come.
Click here for more information on endowed scholarships at MCCC.