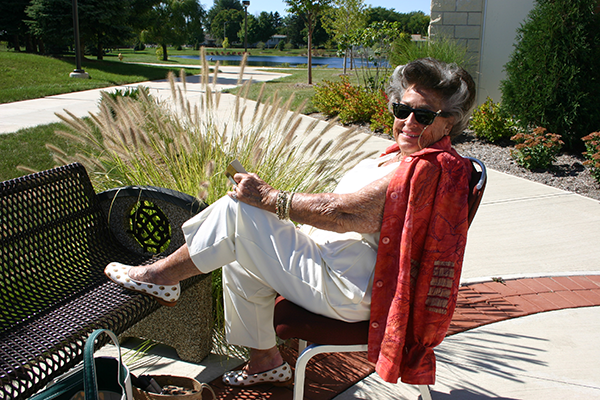 Shirley A. Meyer forever changed Monroe County Community College.  In 1998, just two months after The Foundation's incorporation, Mrs. Meyer presented The Foundation with a $1 million donation. Her gift launched this young organization with momentum and enthusiasm unparalleled in our community.
Mrs. Meyer's leadership and philanthropic spirit, coupled with her belief in the mission of the College and her desire to give back to the community she so dearly loved, stand as ideals for all of us.
She remains the only individual donor whose cumulative giving to MCCC exceeds $1 million. 
Following the passing of Mrs. Meyer in 2013, and in celebration of the 10th anniversary of the La-Z-Boy Center, a performance of Jeff Daniels was dedicated to the life and memory of Mrs. Meyer in the theater that proudly bears her name. This above video was shown that evening.