Gary J. Vajcner 
The Foundation at MCCC received the largest donation by an individual in its 20-year history in 2019 from Gary J. Vajcner, a local businessman and philanthropist.
During a ceremony at Monroe County Community College dozens of faculty, staff and students surrounded Gary and his family as he presented a $1.1 million donation to The Foundation at MCCC in memory of his wife, Patricia A. Vajcner, and in tribute to the life they built together. (Watch a video of the ceremony here.)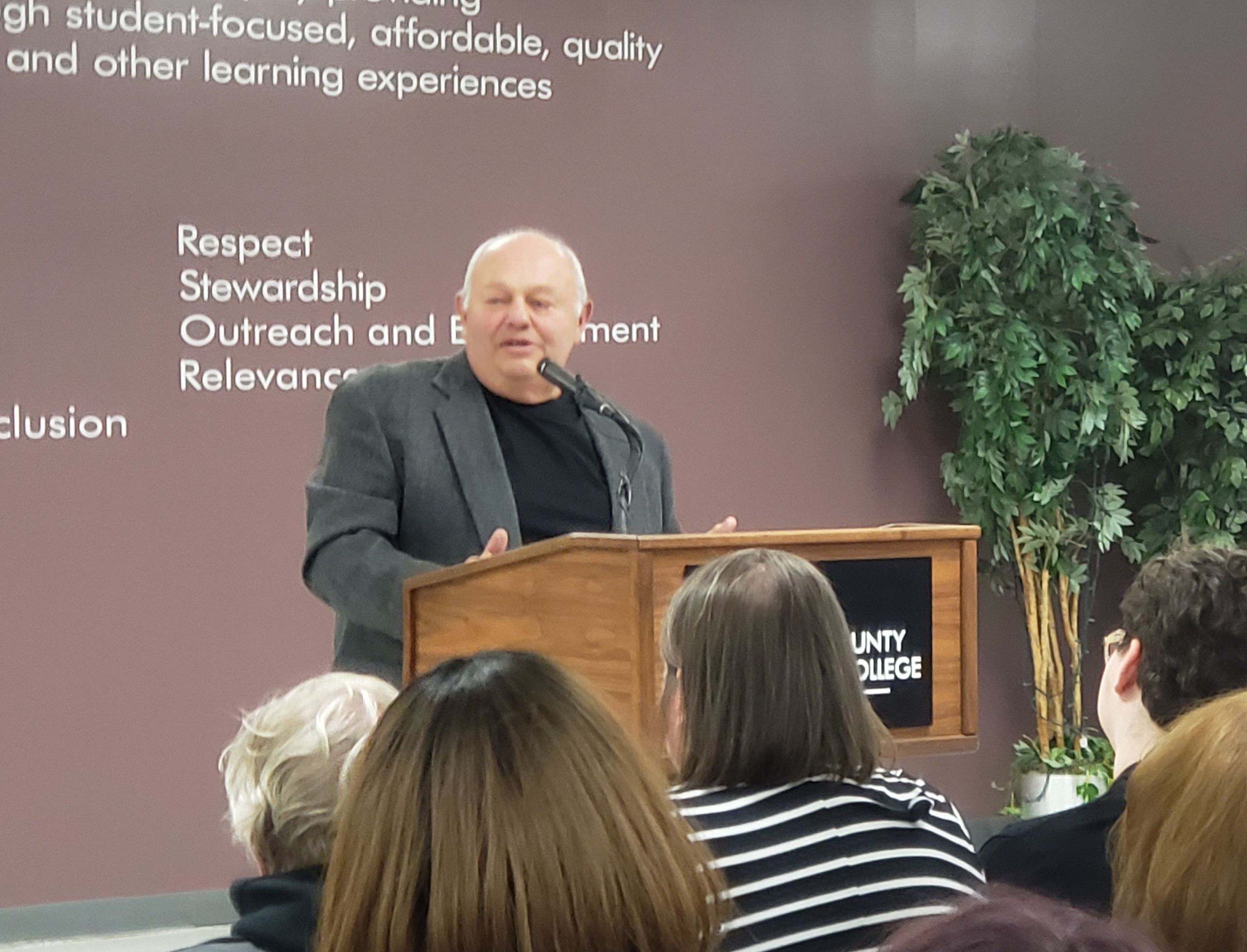 The majority of the gift will be used to enhance student and instructional spaces on campus.  The remaining $50,000 will be used to establish the Patricia A. Vajcner Memorial Scholarship.
In recognition of the gift, MCCC will name two major spaces on campus to honor Gary Vajcner and his late wife who passed away on March 27, 2019.
The central commons area of the combined East and West Technology buildings – set to open in fall 2020 – will be named the Gary J. and Patricia A. Vajcner Academic Commons. 
The machining suite of the Career Technology Center will be named the Gary J. and Patricia A. Vajcner CNC Machining Suite.
The Patricia A. Vajcner Memorial Scholarship will provide scholarship support for MCCC students who enroll in skilled trades programs, with strong preference given to students pursuing degrees or certificates in product and process technology. 
"It's donors like Gary Vajcner who play such a vital role in enhancing the educational experiences of our students, and, ultimately, contributing to their success," Dr. Kojo Quartey, president of MCCC, said.  "We are extremely grateful for his generosity to our college and the community we serve."
"Both Patricia and I come from very humble beginnings," said Gary Vajcner.  "After graduating high school locally in 1964, I joined Ford Motor Company, completed a tool and die apprenticeship and earned my associate degree from Highland Park Community College. Patricia worked in retail for several years until the children came along."
While raising their children, Patricia Vajcner ran several in-home businesses and later ran Craft and Concrete Village on Bluebush Road, employing 10 local residents, while Gary Vajcner continued to advance in his career at Ford.  After retiring as a tool room supervisor, he went on become the tool room manager at Draw-Tite Manufacturing through the consolidation of Reese Manufacturing and Draw-Tite.  Upon his second retirement he established his own international consulting firm, Vajcner Tooling Solutions, which he operated for eight years.  This venture led to him often working in China.
In addition to their support of MCCC, the Vajcners were major funders of the President James Monroe statue in downtown Monroe, the Flags over Veterans project and the purchase of a saw mill for the River Raisin National Battlefield Park. In August, Gary Vajcner bought all three 4-H grant champions at the Monroe County Fair. "Throughout our marriage and lifelong partnership, Patricia and I were involved in real estate investing, especially in Monroe," Vajcner said.  "After years of success in that arena, we decided we wanted to start giving back to our community."
"We felt very strongly that investing in the college was an opportunity for us to 'pay it forward'. We wanted to set an example, help students reach their full potential, and in turn we hope our gift will grant those who benefit with both the ability and inspiration to carry our generosity through to the next generation with their own giving," Vajcner explained.  
He said that he credits his wife for the success they achieved together and wanted to honor her with this donation to the college.
"Gary is a strong proponent of education and values MCCC's commitment to providing student-focused learning environments and access to learning opportunities through scholarships," said Dr. Joshua Myers, executive director of The Foundation at MCCC.   
"He is the true embodiment of the American Dream.  Through hard work, determination and wise investment, he and Patricia rose from modest beginnings to earn prosperity in life.  More importantly, though, he represents the generosity of the America spirit through his heartfelt desire to return back a measure of his success into his community. This remarkable gift will help future students explore new ideas, develop new skills and achieve an education that will make them both employable and successful."
Other Donor Spotlights
The success of The Foundation at MCCC and the important work being done is made possible by the generosity of our donors. Read more about these generous people and organizations who have had such an important impact on MCCC, our students and our community. 
Shirley A. Meyer forever changed Monroe County Community College.  In 1998, just two months after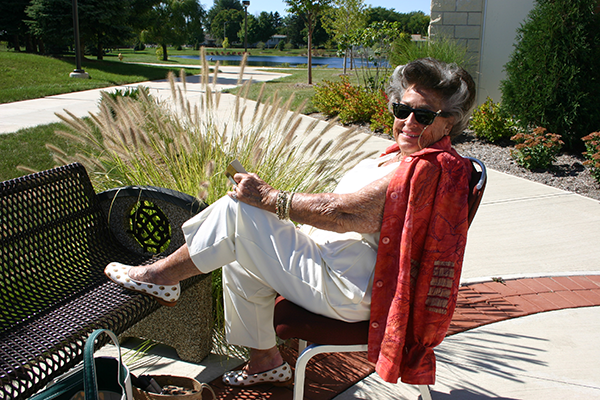 The Foundation's incorporation, Mrs. Meyer presented The Foundation with a $1 million donation. Her gift launched this young organization with momentum and enthusiasm unparalleled in our community.
Mrs. Meyer's leadership and philanthropic spirit, coupled with her belief in the mission of the College and her desire to give back to the community she so dearly loved, stand as ideals for all of us.
She remains the only individual donor whose cumulative giving to MCCC exceeds $1 million. 
Following the passing of Mrs. Meyer in 2013, and in celebration of the 10th anniversary of the La-Z-Boy Center, a performance of Jeff Daniels was dedicated to the life and memory of Mrs. Meyer in the theater that proudly bears her name. This above video was shown that evening.