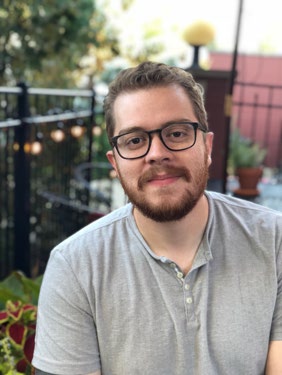 MONROE, Mich. – The Foundation at Monroe County Community College has awarded the Dave Hartzell Culinary Scholarship to Josiah Bentley. The $2,000 scholarship is to be used for tuition, fees and books.
Bentley, of Monroe, is a 2009 graduate of Orchard Center High School and is currently studying Culinary Skills and Management program at MCCC. He has recently been involved in the 2018 midterm elections by canvasing and registering people to vote in Monroe, MI. Josiah is also a team manager for a local Monroe adult soccer league. He is the son of Matthew Bentley and Mary Jo Bentley.
To be eligible for the scholarship, a student must be a first or second year student in the MCCC culinary skills and management program and be a resident of Monroe County. Financial need will be considered in awarding the scholarship, and this scholarship will be awarded to a student who is not receiving multiple scholarships.
For more information on available scholarships and financial aid, please contact the MCCC Financial Aid Office at (734) 384-4135. If you are interested in information about funding a scholarship, contact The Foundation at MCCC at (734) 384-4214.
Download PDF Version