CONTACT: 
Gina Giacomini
Monroe County Community College
Office of Marketing and Communications
ggiacomimi1@monroeccc.edu
FOR IMMEDIATE RELEASE
BENJAMIN CAPAUL NAMED 2021 ALUMNUS OF THE YEAR FOR MONROE COUNTY COMMUNITY COLLEGE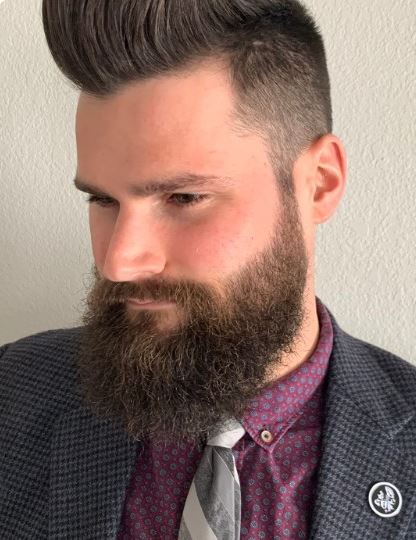 MONROE, Mich. – The Monroe County Community College Board of Trustees has honored local funeral director Benjamin "Benny" David Capaul with the college's 2021 Alumnus of the Year Award.
The Alumnus of the Year Award recognizes and honors outstanding alumni who have made significant contributions to their career field, community and the college. It was established by the Board of Trustees in 1996.
The award was originally slated to be presented at the 2021 Commencement Ceremony, but that event was cancelled due to COVID-19.
Capaul is a fourth-generation funeral director and attendant with Capaul Funeral Home in Ida, where he has served since 2004.
He earned his associate of science degree from MCCC in 2011 and continued his education in 2013, earning a bachelor's degree in mortuary science from Wayne State University.
Capaul's grandfather, Norman C. Capaul, was a member of the original MCCC Board of Trustees.
In 2021, Capaul was elected to the board of directors of the Michigan Funeral Directors Association, a professional organization serving 1,200 funeral directors and 500 funeral homes statewide as well as two-thirds of all mortuary science establishments in Michigan. He is a founding member of the MFDA's Leadership Academy and Recently Licensed and Young Funeral Professionals group.
Capual has made numerous clinical presentations over the years to local organizations, students and professional associations on topics such as career opportunities, death and how to help grieving children.  In addition, he has had a number of articles published in professional trade journals.
In a resolution to officially name Capaul Alumnus of the Year, the Board of Trustees congratulated him on his accomplishment and accolades, stating that he "is a man of great character and integrity who exemplifies the best of Monroe County Community College."
Previous Alumnus of the Year Award recipients include:
2020       Dr. Justin Chamberlain  
2019       Don Gonyea     
2018       Brian Merkle   
2017       William J. Bacarella, Jr.   
2016       Jacqueline Corser             
2015       Dr. Carrie E. Nartker       
2014       Paul W. Smith    
2013       Lynette Dowler 
2012       Alan Barron       
2011       Darrick Whitaker              
2010       Ignazio Cuccia    
2009       Bill Terrasi           
2008       Donna Bruck      
2007       Vicki Reaume    
2006       Kathy Zibbell      
2005       Robert Schockman      
2004       Michael A. Weipert         
2003       Laura Schultz      
2002       Nancy Chorzempa          
2001       Lori Jo Couch     
2000       Annette Sabo Johnson   
1999       Robert M. Vergiels         
1998       Suzette Bates   
1997       Joseph A. Costello, Jr.     
About Monroe County Community College
Founded in 1964, Monroe County Community College is a public, two-year institution supported by tax monies from Monroe County, educational funds from the State of Michigan and student tuition. The college's mission is to enrich lives in our community by providing opportunity through student-focused, affordable, quality higher education and other learning experiences. The Main Campus is located at 1555 South Raisinville Road, Monroe, Mich., 48161, with easy access to Toledo and Detroit. The Whitman Center is located in Temperance, Mich., 48182, near the Ohio-Michigan Border. Detailed information about MCCC is available at www.monroeccc.edu.