CONTACT: 
Alison Treece
Monroe County Community College
Office of Marketing and Communications
(734) 770-8032
atreece01@monroeccc.edu 
FOR IMMEDIATE RELEASE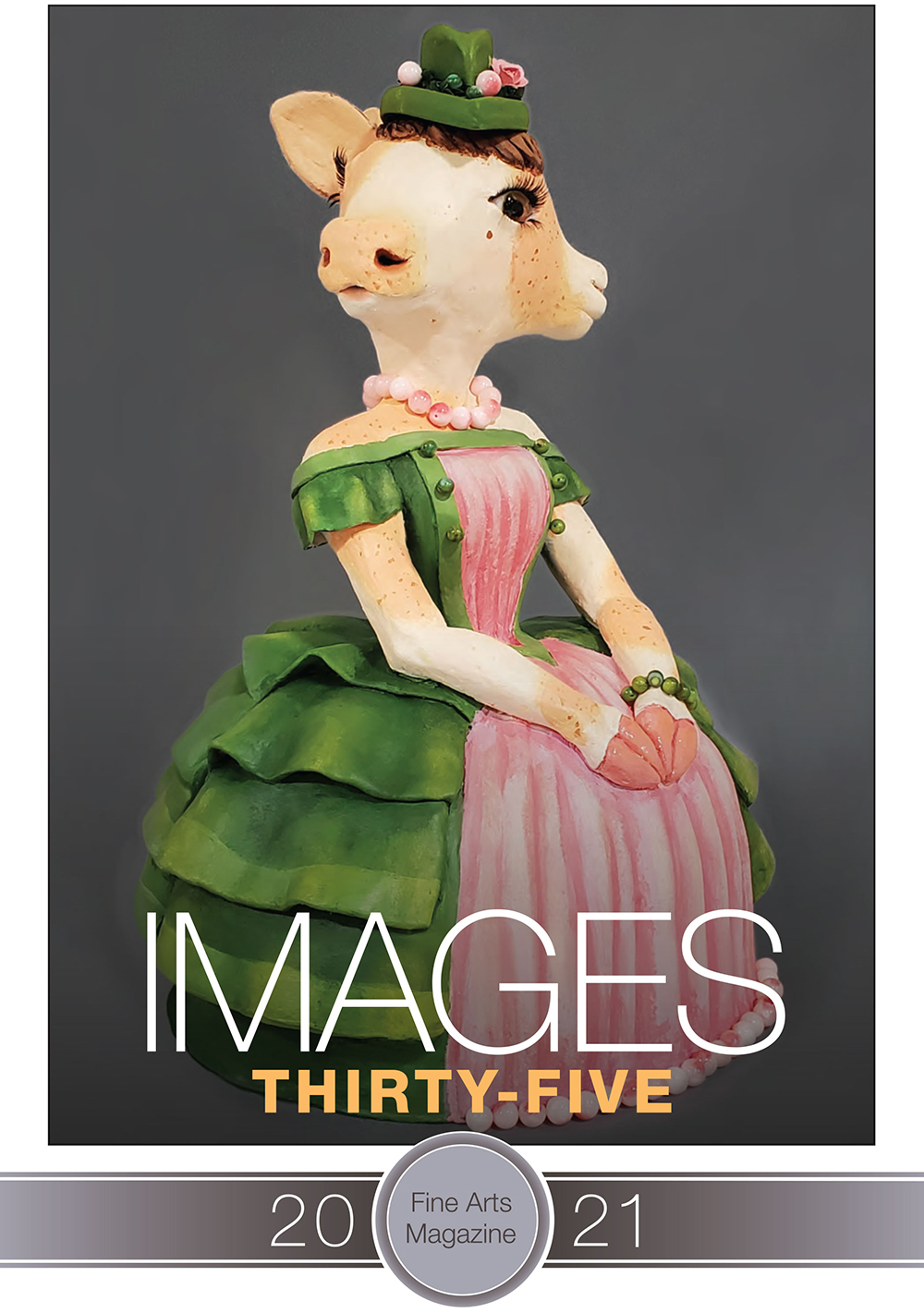 MCCC PUBLISHES THIS YEAR'S EDITION OF "IMAGES" FINE ARTS MAGAZINE
MONROE, Mich. – Monroe County Community College has published the 35th edition of Images, its annual publication of poetry, prose and art.
Typically, the magazine features both original writings and artwork submitted by students. However, this year's edition consists entirely of images due to the lack of writing submissions as a result of COVID-19 restrictions.
The electronic version can be found on the college's website at https://www.monroeccc.edu/literary-magazine.
This year's entries were hand selected by art faculty at the college. The magazine consists of all different styles of art, from paintings to pencil sketches to ink drawings.
According to Therese O'Halloran, assistant professor of art, many students who submitted pieces had to learn how to photograph their own work in order to make it look polished for submission. As a result, students gained valuable experience, as this is usually handled by the publishers of Images.
O'Halloran said that students did an exceptional job this year to stay motivated despite the challenges that came with the changes surrounding COVID-19. She added that her students were very adamant on publishing the magazine this year.
"I felt that it was critical for the morale of my students for them to see their work being published," O'Halloran said. "The students did amazingly well to keep focused."
Having the opportunity to see their work in the online and printed magazine is very fulfilling for students, and it gives them a sense of accomplishment knowing that their work is being featured for others to view, she said. 
About Monroe County Community College
Founded in 1964, Monroe County Community College is a public, two-year institution supported by tax monies from Monroe County, educational funds from the State of Michigan and student tuition. The college's mission is to enrich lives in our community by providing opportunity through student-focused, affordable, quality higher education and other learning experiences. The Main Campus is located at 1555 South Raisinville Road, Monroe, Mich., 48161, with easy access to Toledo and Detroit. The Whitman Center is located in Temperance, Mich., 48182, near the Ohio-Michigan Border. Detailed information about MCCC is available at www.monroeccc.edu.