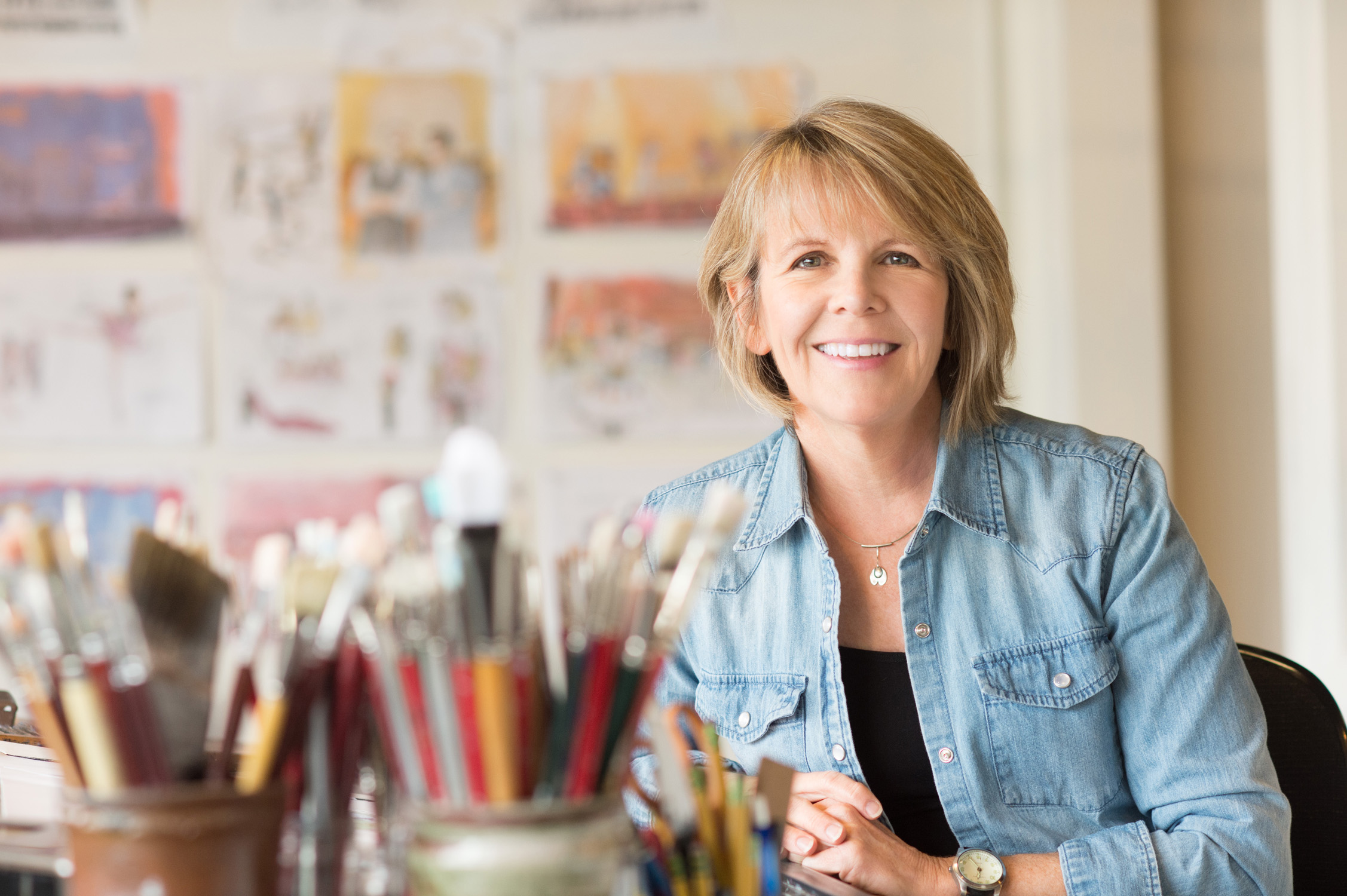 As part of its annual Visiting Artist Series, Monroe County Community College will host a demonstration and lecture by Ann Arbor artist Cathy Gendron on Monday, Oct. 18.
Both are free and open to the public.
The demonstration will be held in Founders Hall (Building F), Room F-117, and visitors can stop by any time between 9:30 a.m. and 12:30 p.m. The lecture will take place from 6-8 p.m. in the atrium of the La-Z-Boy Center.
Founders Hall and the La-Z-Boy Center are located on MCCC's Main Campus at 1555 S. Raisinville Rd. in Monroe.
Armed with a talent for figure drawing and a fine arts degree from Eastern Michigan University, Gendron began her illustration career as creative services manager for the Ann Arbor News. She gradually developed her picture-making skills from a tiny room in the back of the advertising department.
As an increasingly steady stream of newsroom editors found their way back to her cubbyhole, Gedron discovered the subject and discipline that would drive her career.
After a three-year tenure as the art director at the Detroit Free Press, she has combined a successful freelance illustration career with an adjunct faculty position at the College for Creative Studies in Detroit.
"The physical act of putting pencil to paper or brush to canvas has been the obsession of my life, and discovering the field of illustration made it possible to create a career from that passion," Gendron said.
"During my newspaper days, working with writers and editors was both intimidating and energizing. I found my home in the publishing industry, where thoughtful concepts are respected, and each assignment is a puzzle to solve. From newspapers to magazines to books, I've somehow managed to spend my entire adult life indulging my guilty pleasure of drawing and painting."
A virtual display of Gedron's artwork is available on MCCC's 2021 Visiting Artist Series webpage at www.monroeccc.edu/visiting-artist.  For more information on this event and the Visiting Artist series at MCCC, contact Therese O'Halloran, assistant professor of art, at (734) 384-4158 or tohalloran@monroeccc.edu.
About Monroe County Community College
Founded in 1964, Monroe County Community College is a public, two-year institution supported by tax monies from Monroe County, educational funds from the State of Michigan and student tuition. The college's mission is to enriches lives in its community by providing opportunity through student-focused, affordable, quality higher education and other learning experiences. The Main Campus is located at 1555 South Raisinville Road, Monroe, Mich., 48161, with easy access to Toledo and Detroit. The Whitman Center is located at 7777 Lewis Ave., Temperance, Mich., 48182, near the Ohio-Michigan Border.  Detailed information about MCCC is available at www.monroeccc.edu.