MONROE, Mich. – Monroe County Community College officials formally dedicated and opened two renovated facilities on its Main Campus – the Campbell Academic Center and Founders Hall – during a grand opening and open house event attended by hundreds of guests yesterday evening. 
Students will begin taking classes in the newly transformed Campbell Academic Center on August 24, the first day of Fall Semester.  Founders Hall began to be utilized last academic year, but its grand opening and dedication were delayed until now due to circumstances surrounding the COVID-19 pandemic.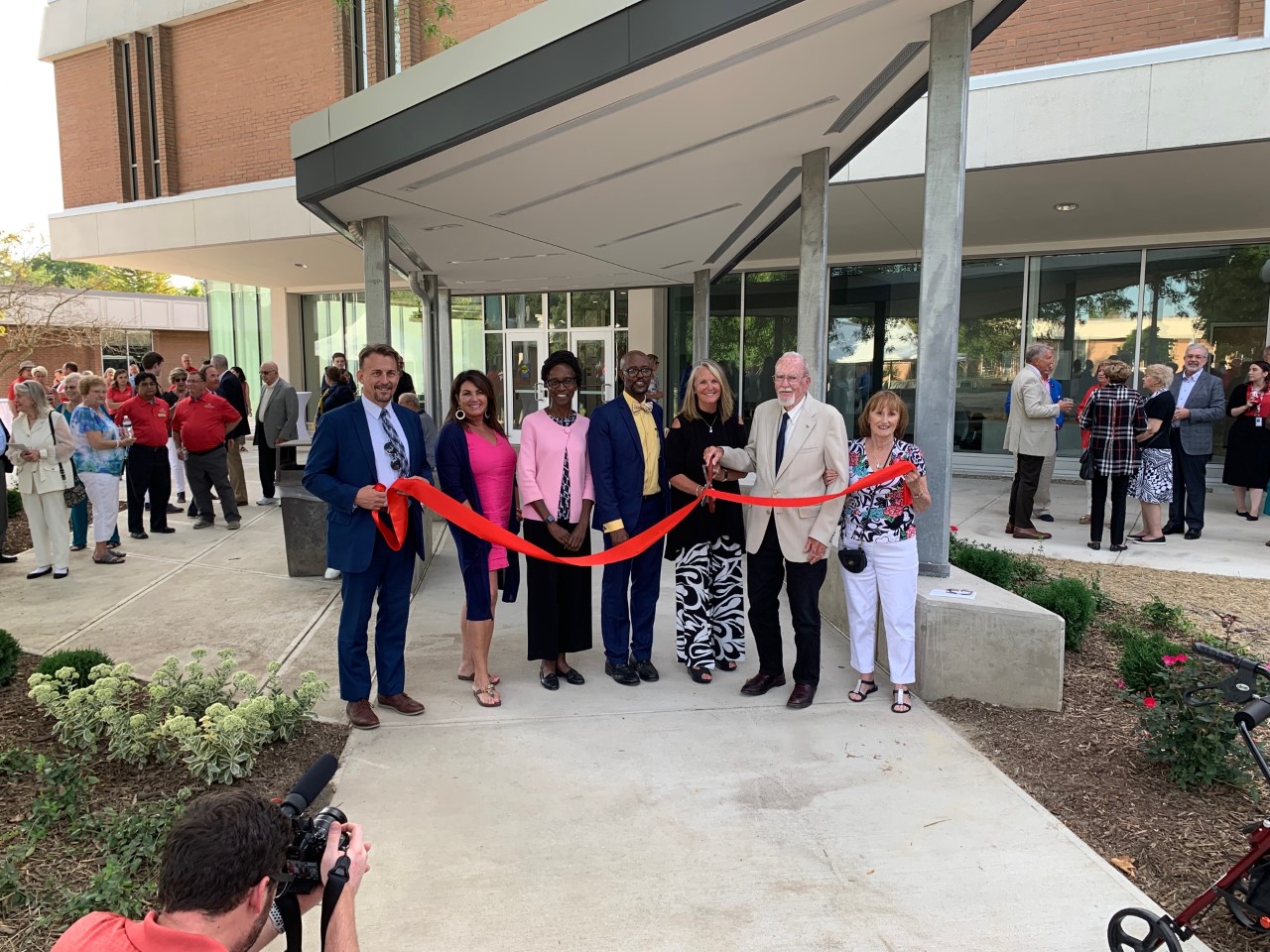 Monroe County Community College Board Vice Chair Aaron Mason, Board Secretary Krista Lambrix, Trustee Florence Buchanan, MCCC President Dr. Kojo Quartey, Board Chair Lynette Dowler, Dr. Ron Campbell, MCCC's first president, and Trustee Mary Kay Thayer cut the ribbon to officially open the newly renovated and renamed Campbell Academic Center.
The Campbell Academic Center originally opened in 1968 as the Learning Resources Center. During the 20th anniversary year of the building's opening, the Board of Trustees dedicated the facility as the Campbell Learning Resources Center in honor of the college's first president, Dr. Ronald Campbell. On Friday, the Board of Trustees rededicated it as the Campbell Academic Center to better reflect its transformation to meet the evolving needs of MCCC's students, while continuing to honor the legacy of its founding president.
Among the updates to the Campbell Academic Center are the addition of numerous student study rooms and collaboration spaces; physical and technological improvements to classrooms, including the addition of an active learning classroom and computer lab; the addition of a writing lab, student media lab and an art gallery for students and the public; a transformation of the library into an expanded Learning Resources Center that creatively merges access to traditional library services with media and instructional support, as well as collaborative learning spaces; a renovation of the building's small theater, which has been renamed the John Holladay Theater in honor of the longtime MCCC English professor; and the addition of new entryways, exterior seating "walls" and outdoor gathering areas.
The college's Humanities and Social Sciences Division is headquartered in the Campbell Academic Center.  The division offers courses in anthropology, art, college skills, dance, drama, education, gender studies, foreign languages, English composition, history, journalism, literature, music, political science, philosophy and speech and sociology.
With the renovation, the facility now has 53,279 square feet of space, an increase of 1,015 square feet, all of which was added to the first floor.
The project cost $11.6 million, all of which was funded by the Maintenance and Improvement Millage passed by Monroe County voters.  The architect for the project was The Collaborative and the construction manager was Barton Mallow Builders.
"The new Campbell Academic Center is a facility intentionally designed for students and their success," Lynette Dowler, MCCC Board Chair, said.  "It has been transformed into a center for collaborative learning and educational exploration that is wholly focused on the needs of today's student, as well as students of the future."
A new display near the west entry to the building honors the center's namesake, President Emeritus Campbell.
A World War II veteran, Campbell earned a bachelor's degree from Bowling Green State University, master's degree from the University of Detroit and doctorate from Wayne State University. After graduation, he began teaching at Henry Ford Community College in Dearborn as a biology instructor and subsequently became vice president of instruction. He became the first president of MCCC at the age of 39.
Campbell executed the Board's charge to develop a community college in Monroe County with a strong program for students wishing to transfer to four-year colleges or universities, post-secondary vocational courses for those pursuing an associate's degree, a strong complement of student services and a wealth of cultural opportunities for the community.
A passage in the display reads, "Over the next two decades, Dr. Campbell worked diligently to carry out MCCC's mission.  During his tenure, thousands of students had their lives enriched by an MCCC education. The college's graduates became judges, welders, dentists, attorneys, electronic technicians, nurses, educators, accountants and more. Many chose to remain in Monroe County to live, work and contribute to the community."
A quote about Campbell's impact on MCCC from his successor, the late President Emeritus Gerald Welch, is included in the display:
"Ralph Waldo Emerson said: 'An institution is the lengthened shadow of one man.' And so it is. Dr. Ronald Campbell is the Emersonian man of Monroe County Community College."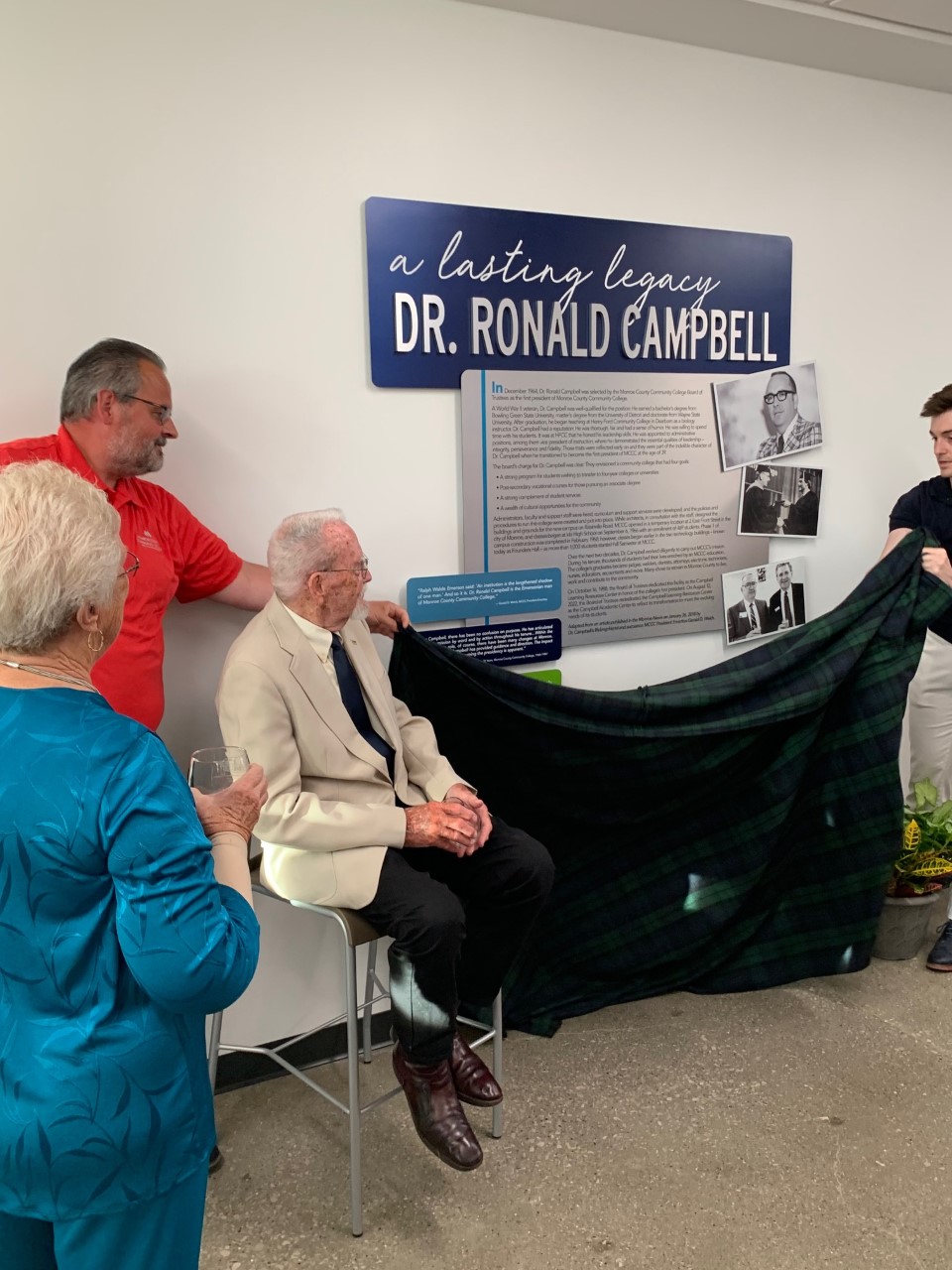 MCCC's first president, Dr. Ronald Campbell, views a newly unveiled display to honor him in the newly dedicated Campbell Academic Center.  President Emeritus Audrey Warrick, who led the toast to Campbell, looks on.
Like the Campbell Academic Center, Founders Hall also opened in 1968, but as two facilities – the former East and West Technology buildings. On Friday, the Board dedicated the now-combined facility as Founders Hall in honor of a group of local citizens who championed a countywide vote to establish MCCC and the college's founding Board of Trustees, as well as William J. Braunlich Jr., whose contributions to the college were critical in its formation and growth, and his son, William H. Braunlich, who continued the legacy of his father.
Founders Hall is the result of a renovation that transformed two 1960s-era facilities into a single, modern facility specifically designed to foster student success. The combined facility now houses numerous support services geared toward student success; state-of-the art classrooms, including an active learning classroom; computer labs and work spaces; an abundance of adaptable student lounge and collaboration spaces; private student group work areas; several college departments and programs, and more.
The college's Business Division, which houses academic programs and courses in accounting, agriculture, business management, computer information systems, game design and development, and graphic design/digital media and illustration, are headquartered in Founders Hall, as well as the college's Information Systems Department and Art program.
The renovation added 7,600 square feet and brings the total space in the new, combined facility to approximately 60,000 square feet.
The cost of the project was $9 million, with $5.2 million funded by the local Maintenance and Improvement Millage and $3.8 million by the state of Michigan.  Stantec Architecture Inc. was the architect for the project.  Barton Mallow Builders was the construction manager.
"Founders Hall is an excellent repurposing of two of the original buildings on MCCC's campus – the East and West Technology buildings – into an impressive, expansive facility designed to promote the success of all of our students," said Dowler. 
"It is now a one-stop shop for student support services such as learning assistance, tutoring, online learning support, disability services, and mental health screenings and referrals, as well as a place for students to work together academically and connect in instructional environments designed for engaged learning."
Founders Hall contains two displays off the Vajcner Academic Commons, so named for Gary J. Vajcner and his late wife, the late Patricia Vajcner.  Gary Vajcner is a local businessman and philanthropist, who in 2019 donated $1.1 million to The Foundation at MCCC, the largest donation by an individual in MCCC's nearly 60-year history.
The first display tells the story of how MCCC came into existence due to a group of civic-minded leaders across Monroe County – inspired by a group of influential women as early as early as 1955 –who came together to explore the idea of establishing a community college.  The display notes that thanks to the inspired planning, hard work and cooperation of this group, on June 29, 1964, Monroe County voters approved by a nearly 2-1 margin the creation of the Community College District of Monroe County.
The second display details the contribution of one of the earliest advocates for the creation of MCCC, William J. Braunlich Jr., and his son William H. Braunlich, who carried forward his father's legacy of support and leadership of MCCC.  William J. Braunlich Jr. was among the earliest advocates for the creation of the college as a member of the Citizens' Survey of Monroe County Community College Possibilities and served as the college's first legal counsel for 28 years. William H. Braunlich succeeded his father in 1992 as college general counsel. After serving for nearly a decade in that role, he was elected to the Board of Trustees and advocated for the creation of The Foundation at MCCC, developing much of its legal framework.
"Few, if any, have contributed as much in breadth and depth to Monroe County Community College as William J. and William H. Braunlich," the display reads.  "From the college's inception, William J. played an active part in the planning and building of MCCC into the institution of quality that it has become, and William H. continued the legacy established by his father. For over a half century, they guided the college through a wide spectrum of legal and ethical issues from MCCC's formative years into a mature, trusted and thriving institution of higher learning."
In addition to all of the areas of the Campbell Academic Center and Founders Hall that were renovated or expanded specifically for the purposes of student learning and support, numerous other infrastructure improvements were made to both to improve safety, accessibility and efficiency. Examples include the installation of emergency generators, overhaul and expansion of security camera systems, installation of keycard door security systems, addition of single-use restrooms, replacement of exterior sealants, retrofitting of doors to meet Americans with Disabilities Act standards, installation of fire suppression equipment and the coating of existing galvanized domestic cold-water piping.
In addition, first-floor elevator access to other floors was improved in the Campbell Academic Center, and the lower level was waterproofed.
"MCCC recognizes the needs of our current students as well as those of the next generation," said MCCC President Dr. Kojo A. Quartey. "The need for collaborative learning was validated again recently during strategic planning sessions with our students, faculty and staff.  That's why engaged learning was so greatly emphasized in the design of both of these renovated facilities.  The creation of these state-of-the-art facilities exemplify MCCC's commitment to being student-centered and providing excellence to our community in the form of high-quality, accessible educational opportunities, programs and services."
"Thanks to funding made possible by Monroe County taxpayers in the case of the Campbell Academic Center and a combination of state and local funding for Founders Hall, we have been able to make comprehensive improvements to these two facilities to ensure an excellent environment for student learning and enhance the safety, accessibility and efficiency of the buildings," Dowler said.
"This transformation has been happening all over campus since we passed the original 5-year Maintenance and Improvement Millage in 2016, and with the passage of its renewal in 2020, will continue through the middle of the decade."
Photos from the event are included below: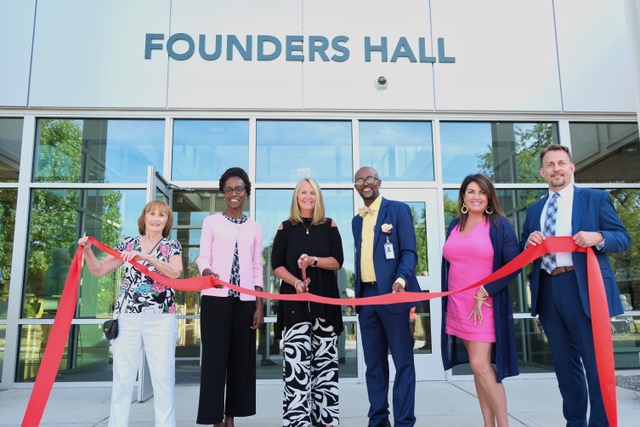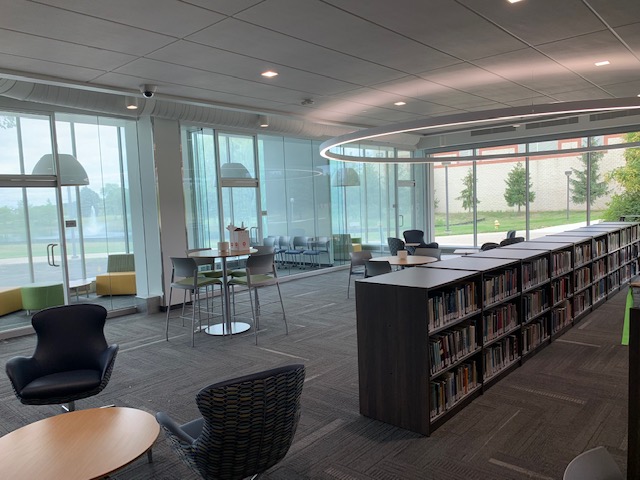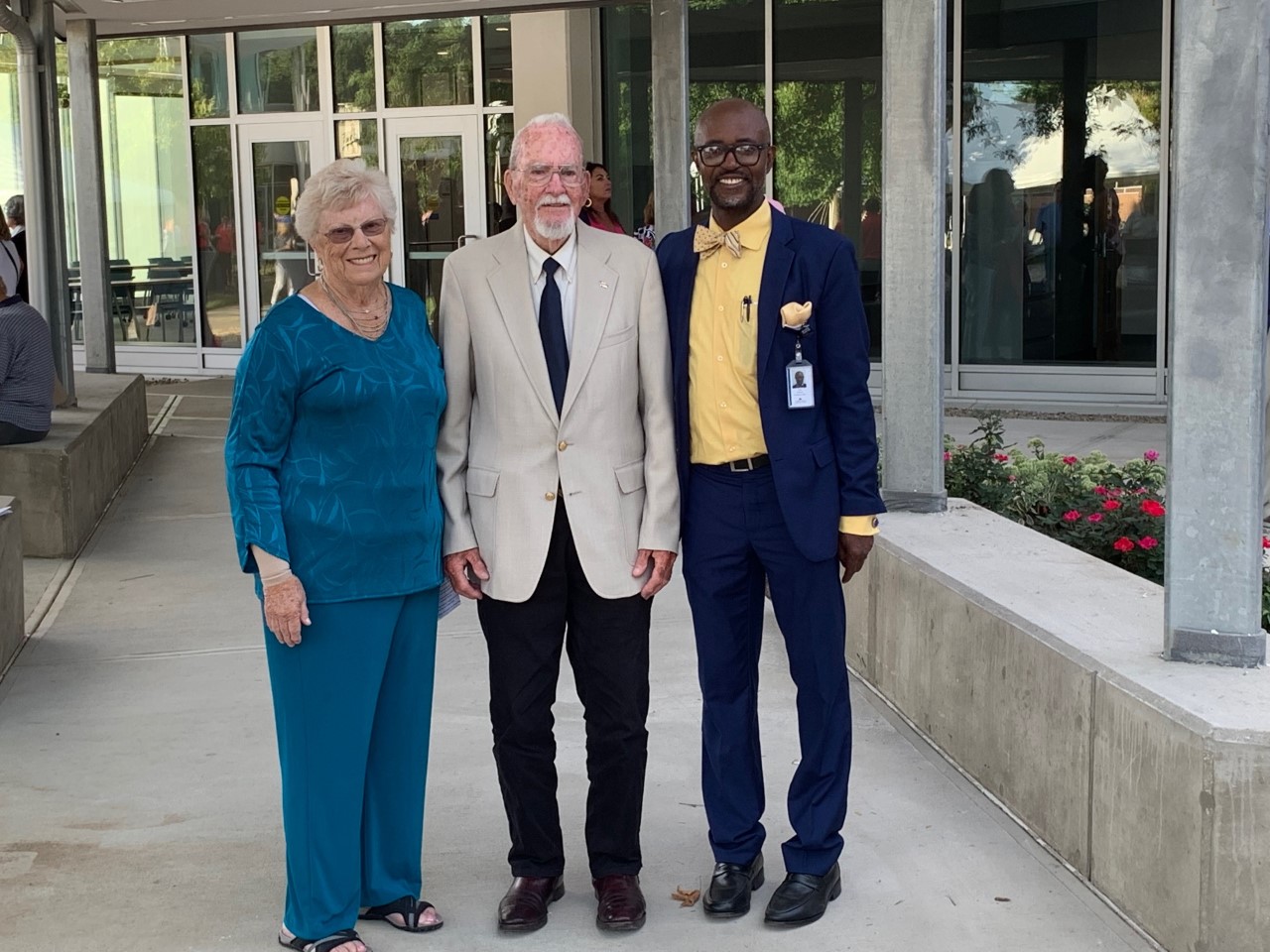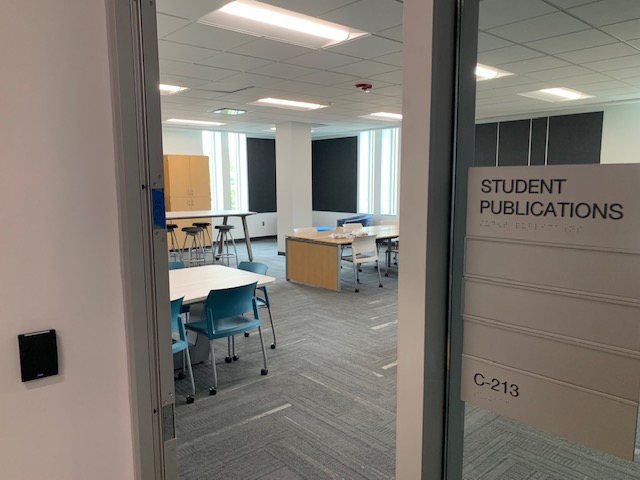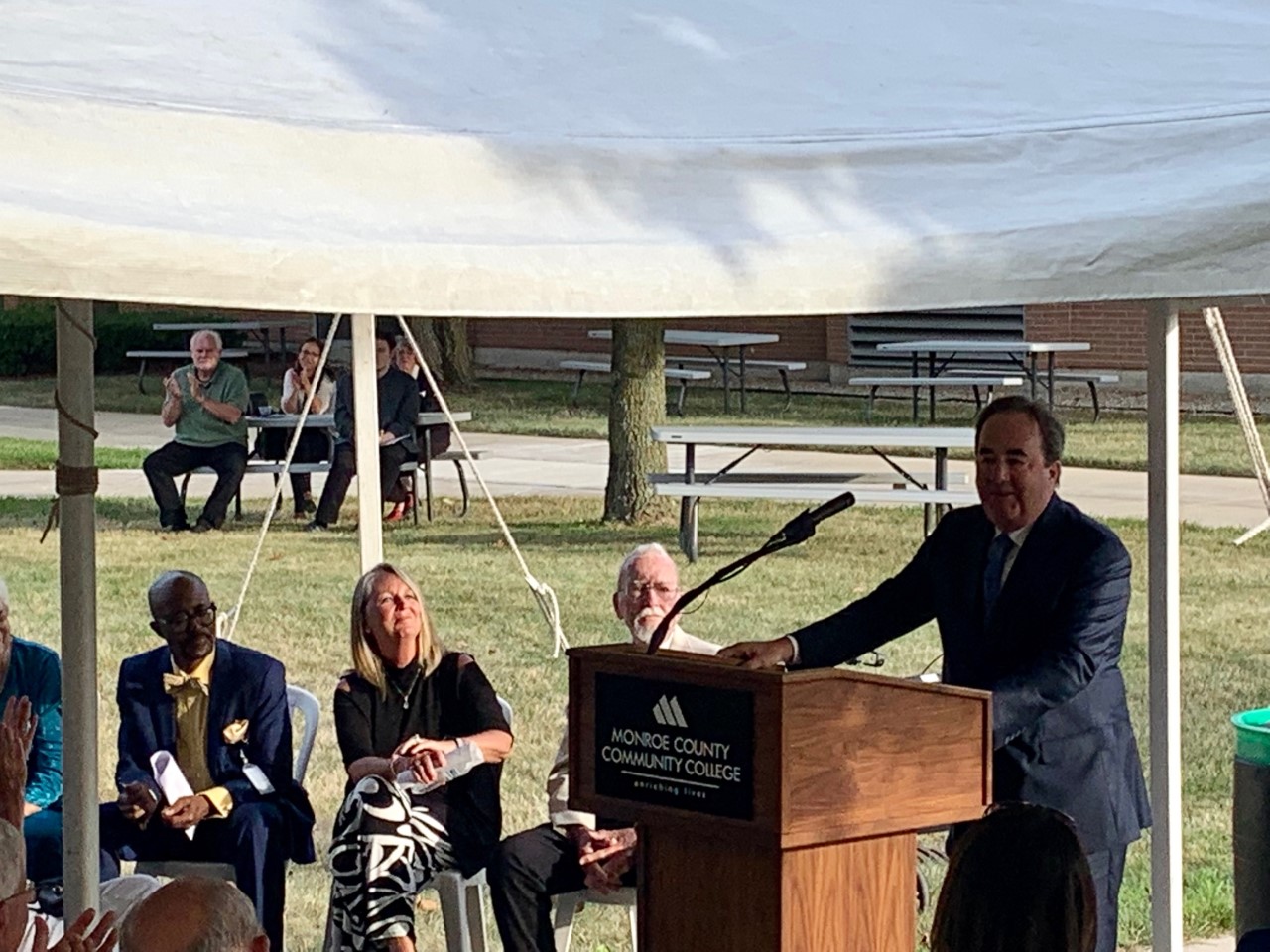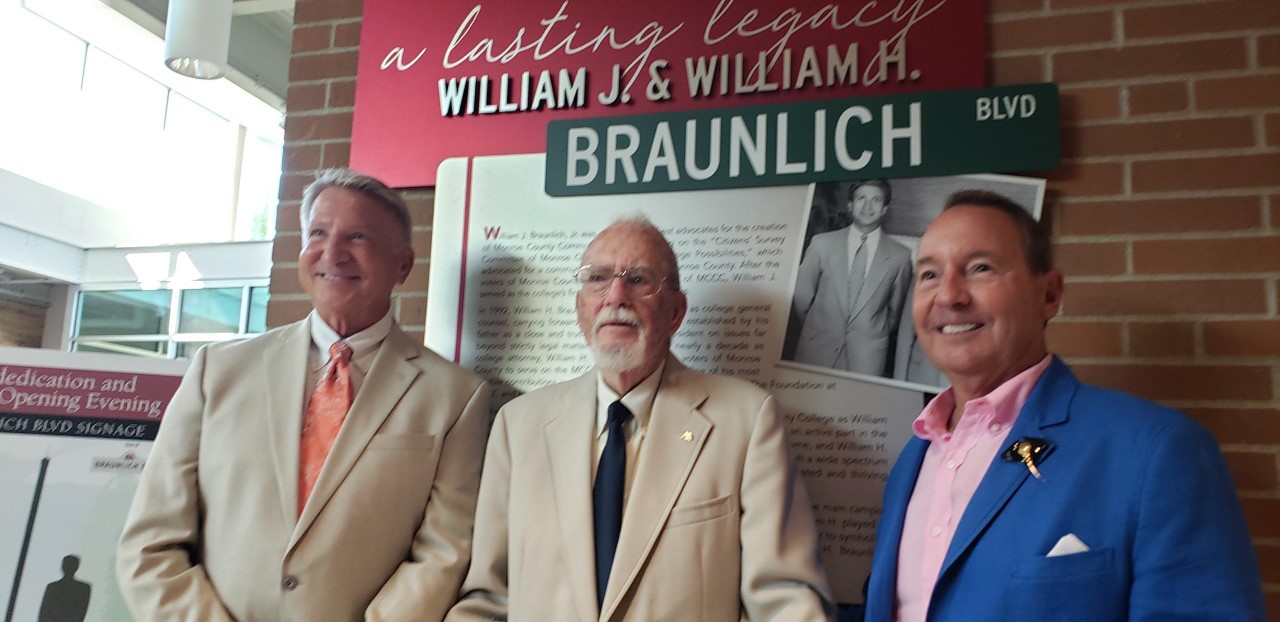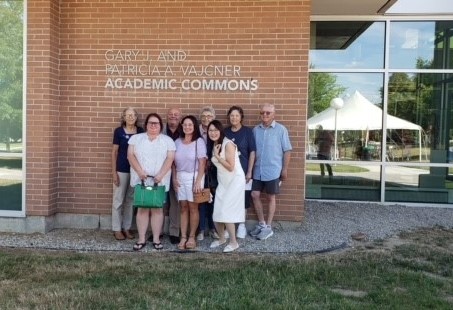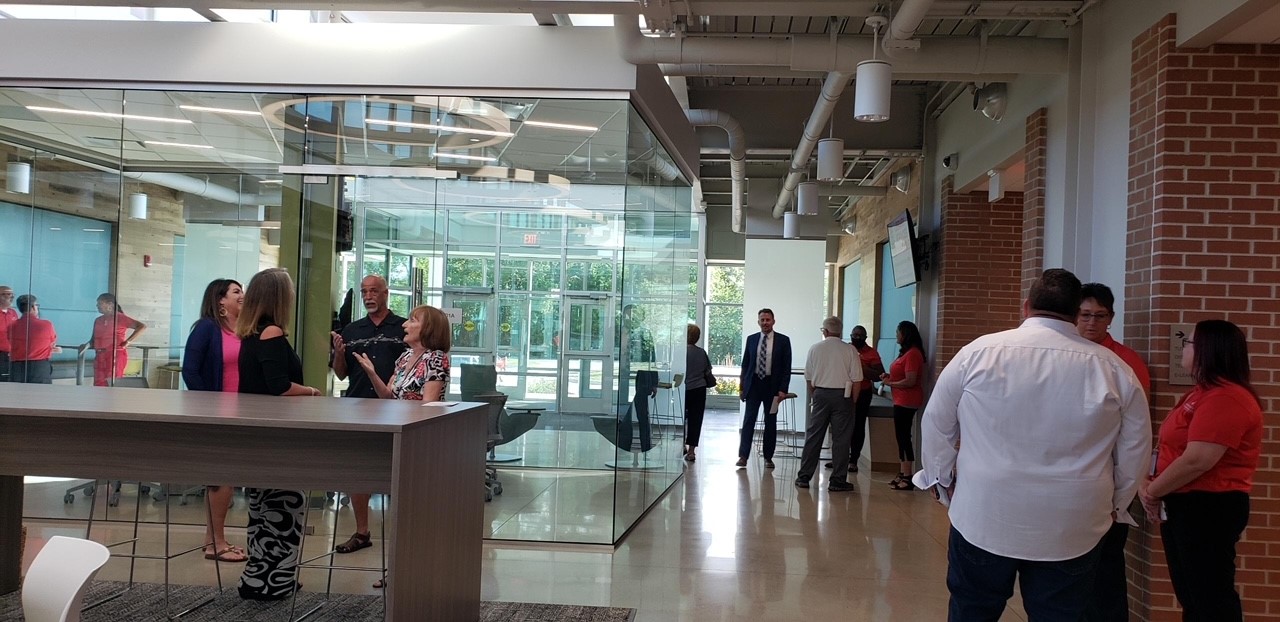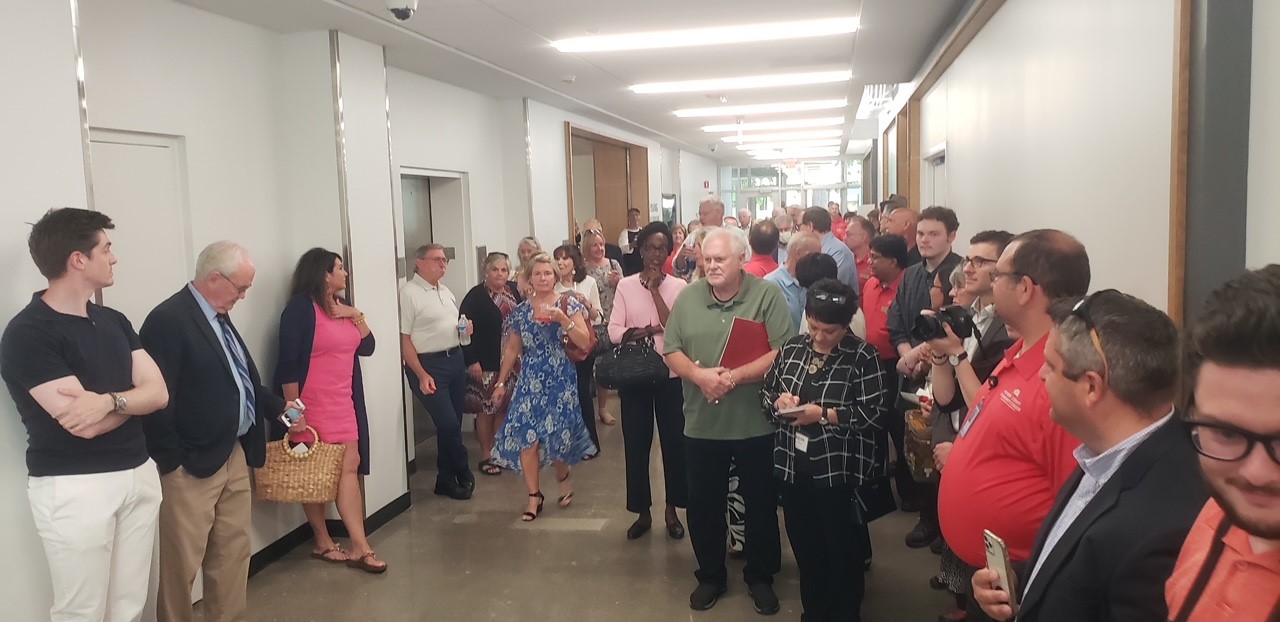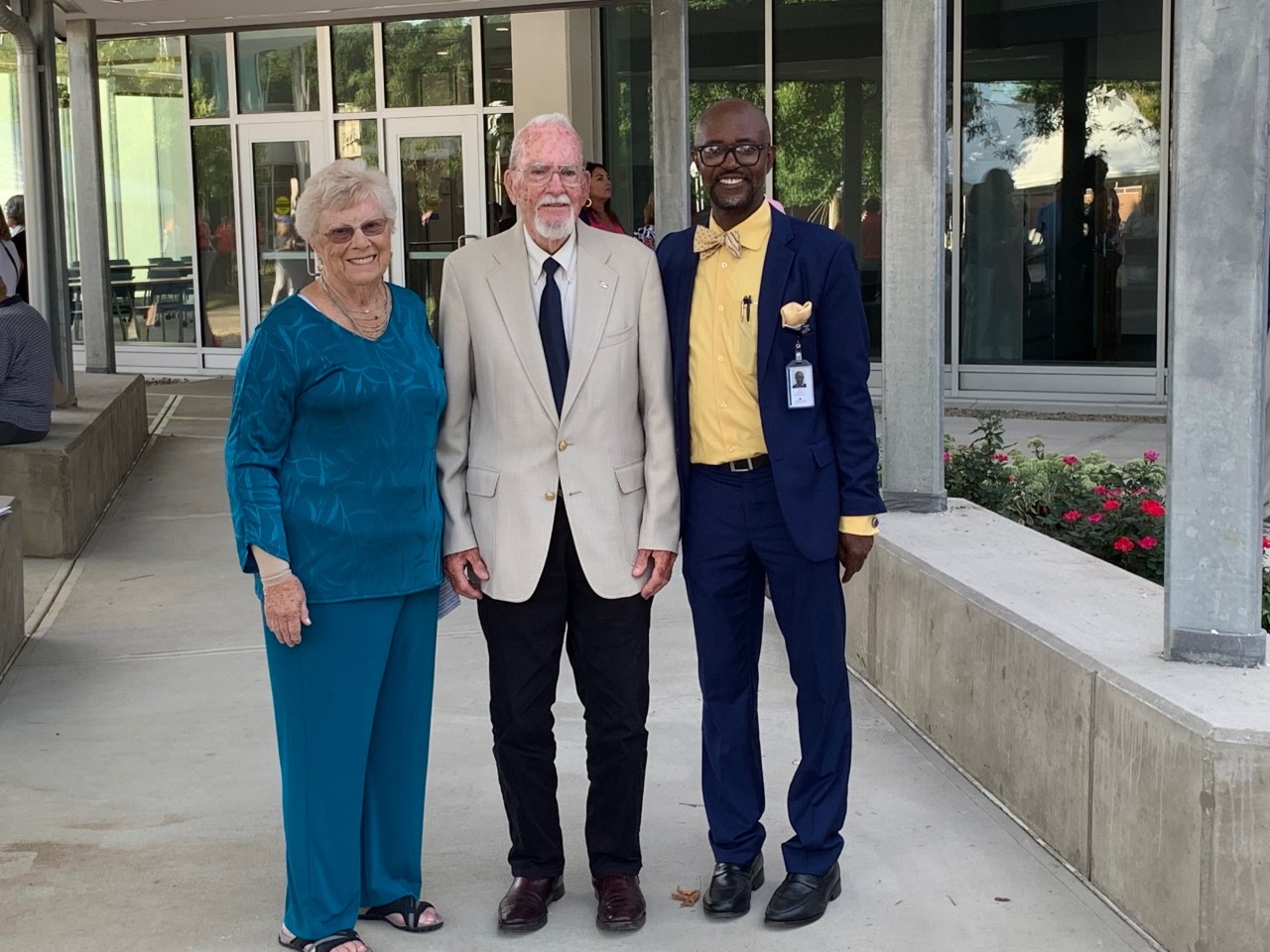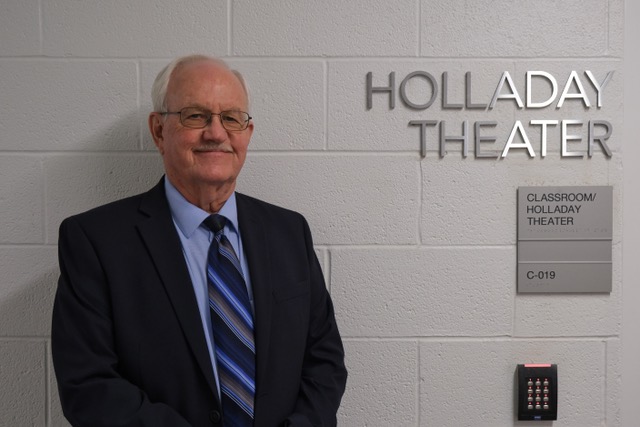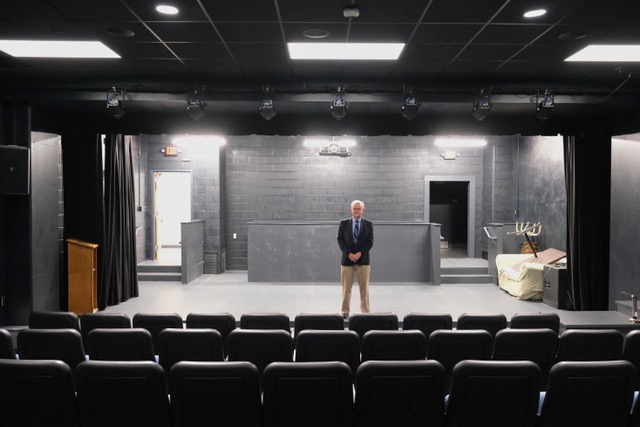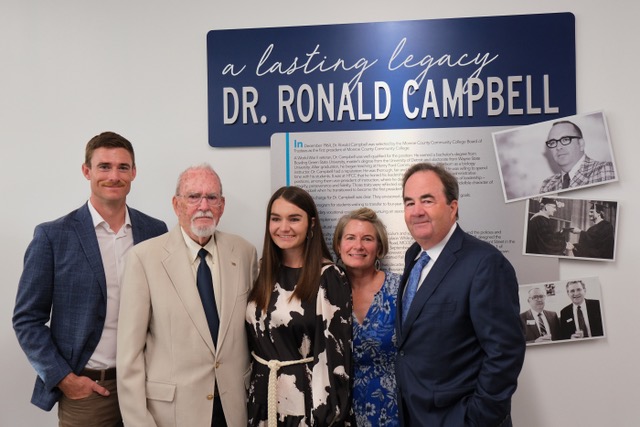 About Monroe County Community College
Founded in 1964, Monroe County Community College is a public, two-year institution supported by tax monies from Monroe County, educational funds from the State of Michigan and student tuition. The college's mission is to enrich and transform lives by providing opportunities and excellence in higher education.  The Main Campus is located at 1555 South Raisinville Road, Monroe, Mich., 48161, with easy access to Toledo and Detroit.  The Whitman Center is located at 7777 Lewis Ave., Temperance, Mich., 48182, near the Ohio-Michigan Border.  Detailed information about MCCC is available at www.monroeccc.edu.