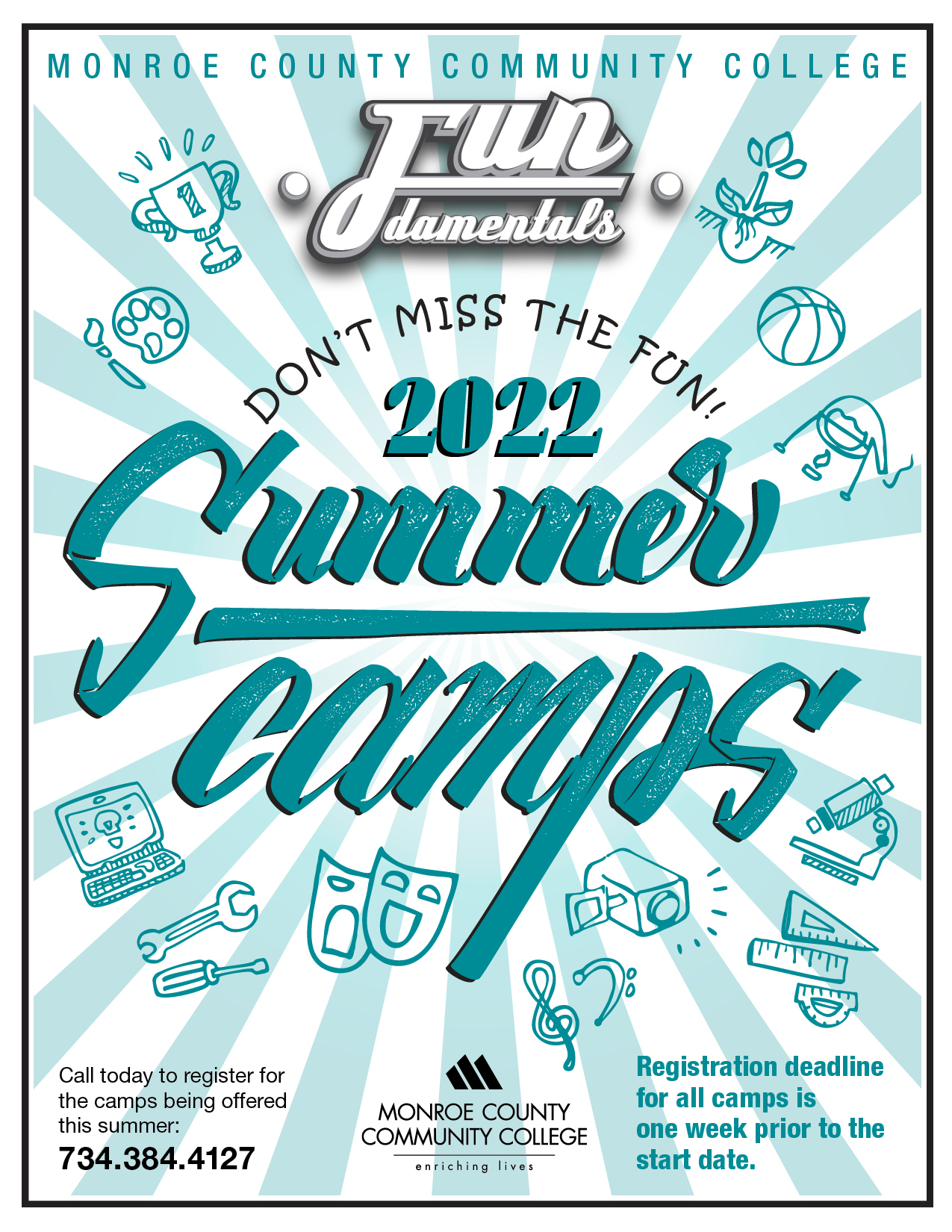 Monroe County Community College has announced the camps available for its 2022 FUNdamentals Summer Camps program for the first time since 2019.
MCCC will host 24 camps on the college's Main Campus at 1555 S. Raisnville Rd. in Monroe, MI. Most of the camps are half-day or several hour, week-long sessions. Costs for the camps range from free to $159, with the majority ranging from $29 to $99. Some camps do have clothing or footwear requirements for safety reasons.
There are a wide-ranging variety of camps, the majority of which are for K-12 age children.
Campers can select from several levels of cooking, from basic skills geared to elementary age children to an advanced cooking camp for teens. New this year is a Food Truck Empire Camp. For those who like to tinker, are technically-oriented or are interested in creating things, the automotive camp, construction camp, a CAD/CAM camp or 3D CAD (Solidworks) camp, metrology (the science of measurement) camp, or the brand new Makerspace and rocket-focused camps might be the answer. And, of course, the ever popular VEX robotics camps and teams will be in full operation, featuring the coaches, volunteers and members of this year's multiple local, regional and state competition winning teams.
Both the visual and musical arts have camps running this year, including a guitar camp, photography camp and an exploratory camp for aspiring artists. Brand new this year is STEAM – Science, Technology, Engineering, Art and Math – camp, designed for creative students who like to combine all of these subjects and explore the creative process.
Volleyball and basketball camps will help athletes learn new and hone existing skills. A firearms safety and a healthcare-oriented mini-heroes camp are scheduled along with another new offering this year, a dog agility skills camp.
All of the camp offerings, including full descriptions, dates, times, locations and cost, can be viewed at www.monroeccc.edu/summer-camps.
The registration deadline for all camps is one week prior to the start date of the camp. To register, or for more information, call the Office of Lifelong Learning at (734) 384-4127.