MONROE, Mich. – In honor of Cybersecurity Awareness Month, Monroe County Community College will host an open house on October 17 at 6 p.m. for a number of its programs that are designed to prepare students for careers in information technology and the protection of systems, networks, programs, devices and data from cyber attacks.
The Cybersecurity Awareness Open House will begin at 6 p.m. in the Vajcner Academic Commons in Founders Hall (Building F). It is free and open to the public and will feature MCCC's Cybersecurity and Information Assurance, PC Support Technician and System Administration programs.
Prospective students will be able to learn about the programs, meet faculty and current students, and explore the college's computer information systems labs.
The open house is free and open to the public, but registration is required. To register, please go to monroeccc.edu/cybersecurity. 
According to the Cybersecurity and Infrastructure Security Agency, the president and Congress in 2004 declared October to be Cybersecurity Awareness Month in the U.S., helping individuals protect themselves online as threats to technology and confidential data became more commonplace. CISA and the National Cybersecurity Alliance lead a collaborative effort between government and industry to raise cybersecurity awareness nationally and internationally.  
This year's Cybersecurity Awareness Month theme is "See Yourself in Cyber," and, according to CISA, it demonstrates that while cybersecurity may seem like a complex subject, ultimately, it's really all about people providing information and resources to help educate and ensure all individuals and organizations make smart decisions whether on the job, at home or at school – now and in the future. 
MCCC's Cybersecurity and Information Assurance program prepares graduates for entry-level positions supporting corporate security operations. The college's PC Support Technician program trains students in PC hardware maintenance and various PC operating systems. The System Administration program trains students in LAN, Windows Server networking, hardware maintenance, data communication concepts, various PC operating systems and administration fundamentals
For more information about the Cybersecurity Awareness Open House at MCCC, contact Leon Letter, dean of the Business Division, at (734) 384-4282 or lletter@monroeccc.edu.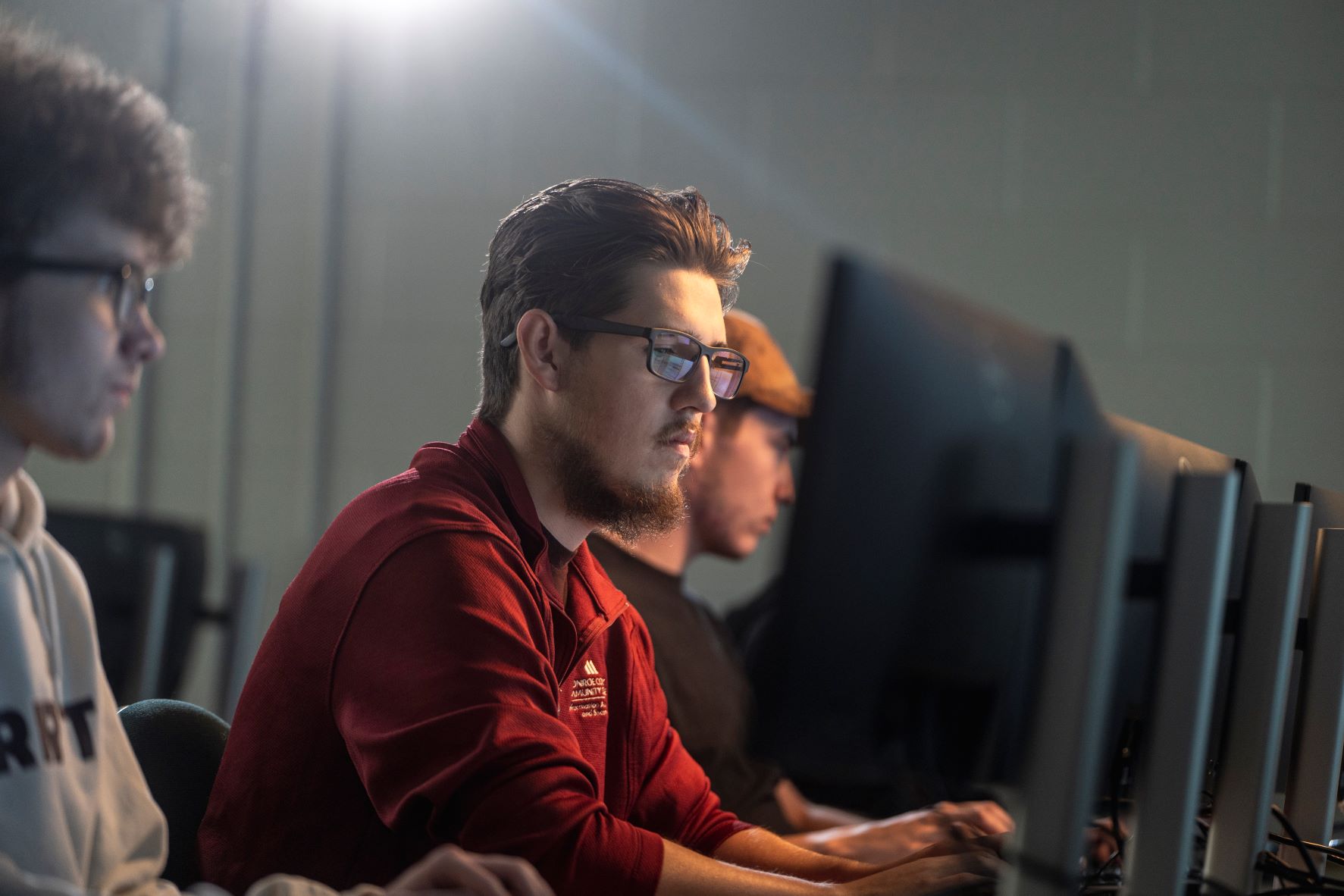 MCCC students at work last week in a Fall Semester 2022 Computer Information Systems class at MCCC.
About Monroe County Community College
Founded in 1964, Monroe County Community College is a public, two-year institution supported by tax monies from Monroe County, educational funds from the State of Michigan and student tuition.  The college's mission is to enrich lives in our community by providing opportunity through student-focused, affordable, quality higher education and other learning experiences.  The Main Campus is located at 1555 South Raisinville Road, Monroe, Mich., 48161, with easy access to Toledo and Detroit.  The Whitman Center is located in Temperance, Mich., 48182, near the Ohio-Michigan Border.  Detailed information about MCCC is available at www.monroeccc.edu.