Recently Monroe County Community College held an initiation ceremony for 18 students into the college's chapter of the Phi Theta Kappa, the national honor society for community colleges. Founded in 1918, PTK is a scholarly fellowship which embraces the best students of community colleges in the state of Michigan, the nation and the world. Since it began the Society has nearly 3 million members.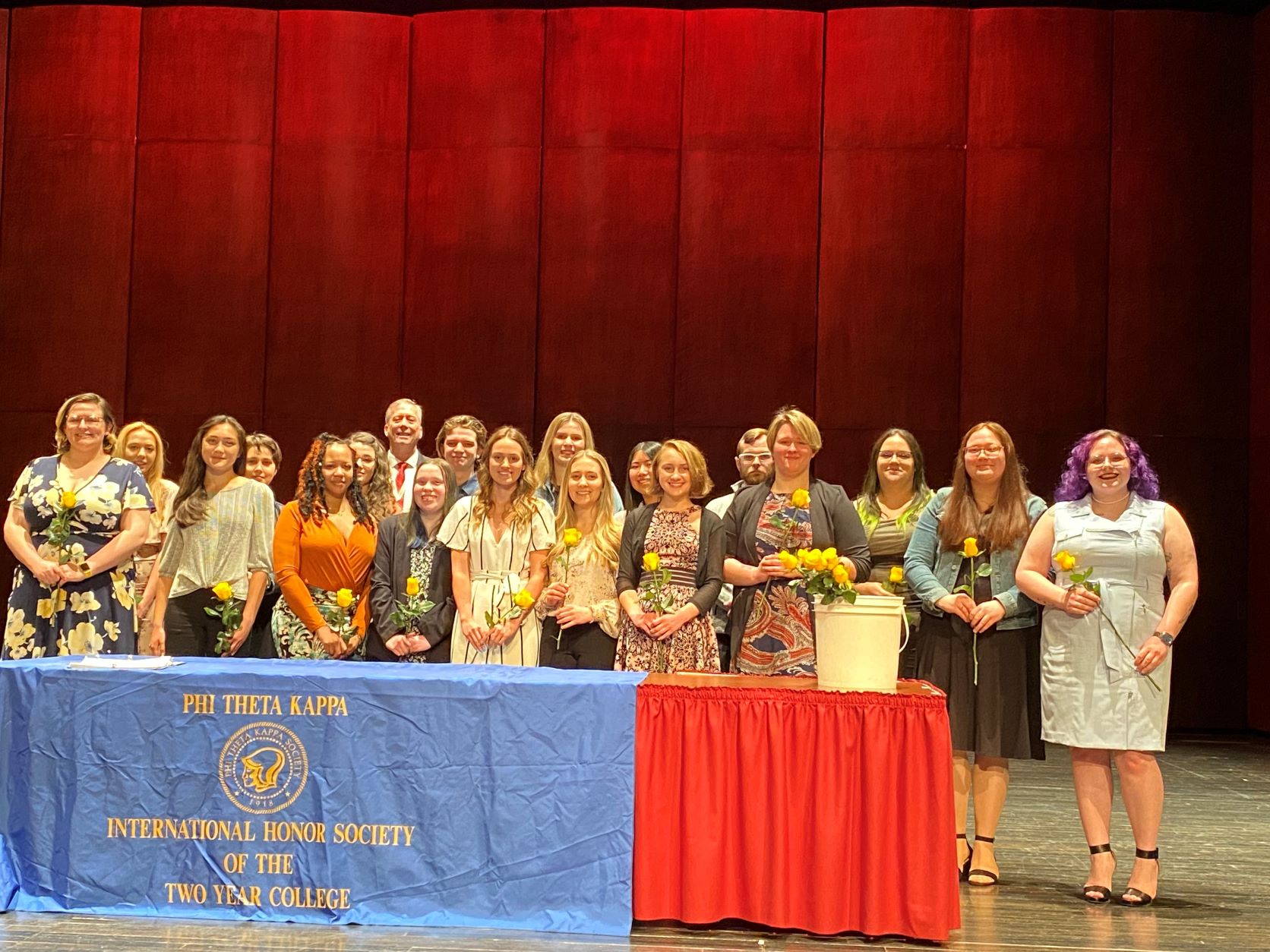 Emily Klyder - Monroe
Leslie Keaton – East Pointe
Ariana Burkey - Monroe
Alexa McMullin – La Salle
Rachael Miska - Newport
Kyle Sutherland - Monroe
Mya Snow - Monroe
Morgan Kay - Monroe
Jewell Mason - Monroe
Riley McDaniel - Temperance
Samantha Francis - Newport
Lisa Berry - Temperance
Lyndsey Golen - Monroe
Paige Smith – Monroe 
Ella Foshag - Monroe
Madison DuVall - Monroe
Justin Schley - Newport
Lillian Runyan - Monroe
Marie Underwood - Dundee
MCCC's PTK chapter was chartered on January 14, 1969, with four members. Since that time,  over 2000 MCCC students have become members of PTK. Students must have completed at least 12 hours of coursework toward an associate or bachelor's degree or at least 6 hours of coursework toward a certificate credential and have a cumulative 3.5 grade point average or higher.