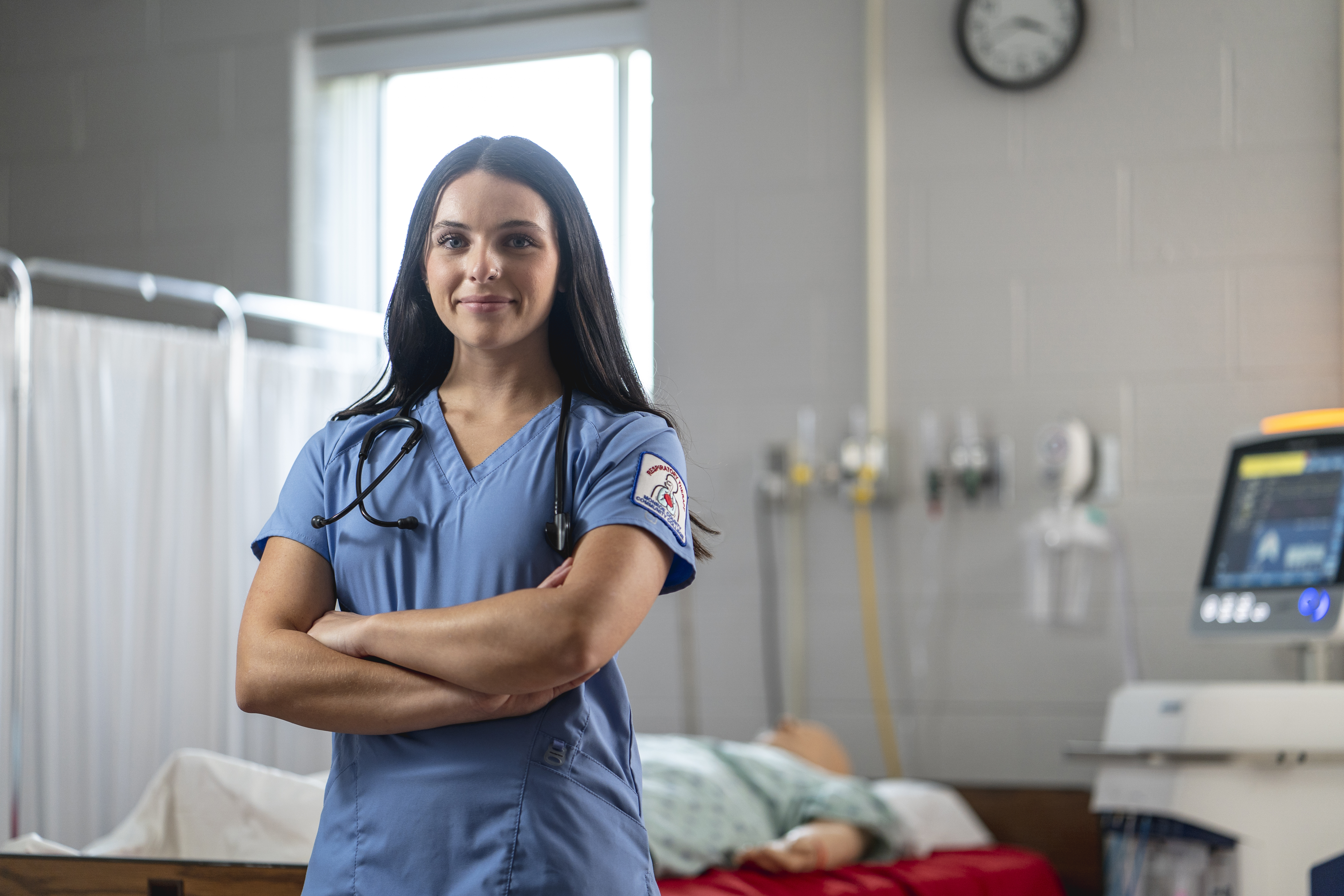 The Respiratory Therapy Program at Monroe County Community College will host several opportunities for students and prospective students, including adults interested in exploring a new career, to learn more about the growing field of respiratory therapy. These are the final information sessions prior to the application deadline of June 1, 2023.
While free and open to the public, pre-registration is necessary and easy using the 'RT Career Information Sessions' button www.monroeccc.edu/rt and select the preferred time to attend. The information sessions will be held Thursday, May 11, 2023, from 10 - 11:30 a.m. 1 - 2:30 p.m. and again in the evening from 6 - 7:30 p.m. The information sessions will be held in the Gerald Welch Health Education Building on the college's main campus, 1555 S. Raisinville Road, Monroe, MI. 
During the session, participants will learn about respiratory therapy careers, including job duties, employment outlook and classes needed to enter the program. Respiratory Therapy Program faculty will be available to answer questions. Prospective students can also earn a point toward admission into the program by attending. More information about the application process can be found at www.monroeccc.edu/rt.
"The MCCC RT program is recognized as one of the best in the state of Michigan and the United States," said Helen Stripling, respiratory therapy program director. "We are a recipient of the Distinguished Credentialing Success Award from the Commission on Accreditation for Respiratory Care and 100 percent of our students have passed the CRT credential exam and 98% have passed the RRT exam in the past three years. We currently have articulation agreements with University of Michigan-Flint, Eastern Michigan University and University of Toledo that make transferring to a four-year institution to pursue a bachelor's degree quite easy. And we plan to secure even more articulation agreements in the near future."
For more information about the RT program at MCCC, contact Stripling at hstripling@monroeccc.edu. To learn more about becoming a MCCC student or the many programs of study offered, call the Admissions Office at 734-384-4104.
About Monroe County Community College
Founded in 1964, Monroe County Community College is a public, two-year institution supported by tax monies from Monroe County, educational funds from the State of Michigan and student tuition. The college's mission is to enrich and transform lives by providing opportunities and excellence in higher education.  The Main Campus is located at 1555 South Raisinville  Road, Monroe, Mich., 48161, with easy access to Toledo and Detroit.  The Whitman Center is located at 7777 Lewis Ave.,Temperance, Mich., 48182, near the Ohio-Michigan Border.  Detailed information about MCCC is available at www.monroeccc.edu.