Monroe County Community College will welcome Irene Miller, author of "Into No Man's Land, A Historical Memoir," on Thursday, November 16, 2023 at 3 p.m. in the Meyer Theater in the La-Z-Boy Center on the college's main campus, 1555 S. Raisinville Road, Monroe, MI.
Miller's story is one of courage, determination, perseverance and the power of the human spirit. Miller's memoir explores a less-often told story of survival during the Holocaust as she and her family attempted to escape the atrocities, ended up sleeping under a winter sky, freezing in a Siberian labor camp, seeking safety and refuge far from home in Uzbekistan, suffering from malaria and shuttling from one orphanage to another. And through it all, she came through her childhood experiences to become a positive, creative, accomplished educator, speaker, leader and author. 
"Into No Man's Land" and her presentations to groups all over the country serve Irene's mission to promote tolerance and diversity, according to her biography on her website, https://www.irenemillerspeaker.com/biography.
Her presentation on Nov. 16 is free and the community is invited to join in and learn more about this inspirational story and leader.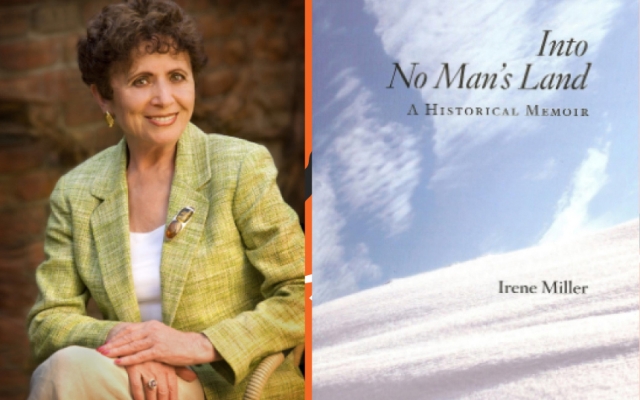 About Monroe County Community College
Founded in 1964, Monroe County Community College is a public, two-year institution supported by tax monies from Monroe County, educational funds from the State of Michigan and student tuition. The college's mission is to enrich and transform lives by providing opportunities and excellence in higher education.  The Main Campus is located at 1555 South Raisinville Road, Monroe, Mich., 48161, with easy access to Toledo and Detroit.  The Whitman Center is located at 7777 Lewis Ave.,Temperance, Mich., 48182, near the Ohio-Michigan Border.  Detailed information about MCCC is available at www.monroeccc.edu.