Recently Monroe County Community College held an initiation ceremony for 25 students into the college's chapter of the Phi Theta Kappa, the national honor society for community colleges. Founded in 1918, PTK is a scholarly fellowship which embraces the best students of community colleges in the state of Michigan, the nation and the world. Since it began PTK has nearly 3 million members. 
MCCC's PTK chapter was chartered on January 14, 1969, with four members. Since that time, over 2000 MCCC students have become members of PTK. Students must have completed at least 12 hours of coursework toward an associate or bachelor's degree or at least 6 hours of coursework toward a certificate credential and have a cumulative 3.5 grade point average or higher. 
Nadia Angel – Monroe, MI
Alexander Apetroaei – Monroe, MI
Brooke Benitez – Monroe, MI
Kennedy Bowling – Carleton, MI
Alysse Cosens – Petersburg, MI
Alyssa Cousino – Carleton, MI
Madison Cregar – Monroe, MI
Jason Czewski – Monroe, MI
Brooke Giedlin – Newport, MI
Jhalex Hernandez-Rodriguez – Monroe, MI
Ethan Hunt – Petersburg, MI
Jonathan Jablonski – Lambertville, MI
Joseph Jablonski – Lambertville, MI
Ralph Jordan – Monroe, MI
Elayn Juhasz- Monroe, MI
Grace LaPrad – Monroe, MI
Lisa O-Brien – Dundee, MI
Kline Peare – Newport, MI
Shea Peare – Newport, MI
Andrew Podorsek – Monroe, MI
Cole Putnam – Monroe, MI
Katie Robinson – LaSalle, MI
Marie Seaver – Monroe, MI
Samuel Spaulding – Temperance, MI
Garret Thomas – Monroe, MI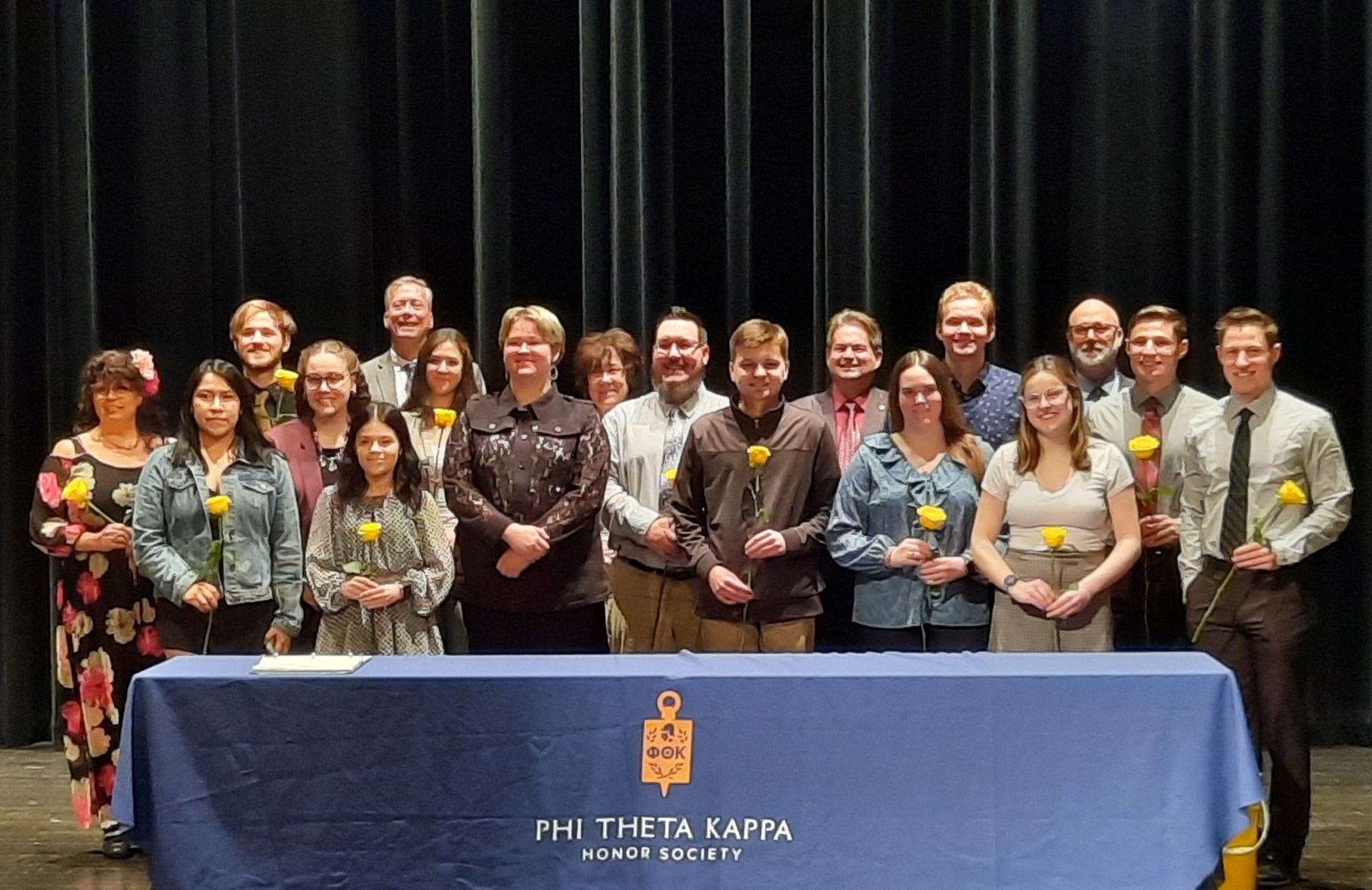 About Monroe County Community College
Founded in 1964, Monroe County Community College is a public, two-year institution supported by tax monies from Monroe County, educational funds from the State of Michigan and student tuition. The college's mission is to enrich and transform lives by providing opportunities and excellence in higher education.  The Main Campus is located at 1555 South Raisinville Road, Monroe, Mich., 48161, with easy access to Toledo and Detroit.  The Whitman Center is located at 7777 Lewis Ave.,Temperance, Mich., 48182, near the Ohio-Michigan Border.  Detailed information about MCCC is available at www.monroeccc.edu.