Monroe County Community College is inviting the public along with students, faculty and staff to participate in a variety of events during the week of Jan. 16-20 in celebration of Diversity Week. All of the events and activities are free.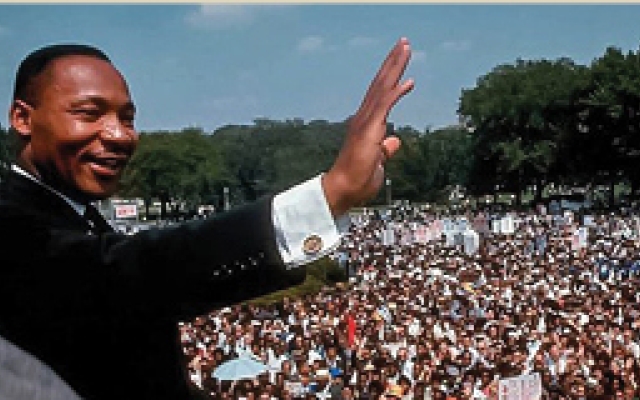 On Monday, Jan.16, the college is closed in observation of Dr. Martin Luther King Jr., and many faculty, staff and students will be participating in other community events in service to the community and honoring Dr. King's legacy. 
On Tuesday, Jan. 17, MCCC will host the annual Unity Peace March from noon - 1 p.m. Participants will meet in Downtown Monroe on the south side of the MLK Pedestrian Bridge and march east on Front Street, north over the Monroe Street Bridge and west on Elm Street to conclude at the MLK Monument in St. Mary's Park. Please dress for the weather.
Later that day, Pastor Heather Boone, the founder of Oaks of Righteousness Christian Ministries in Monroe, will present "Impacting Our Community" at 3 p.m. via Zoom. To join the event, go to https://zoom.us/j/93924340496?pwd=aEpHQUtIRzZnNlJDY0dDNjhGenZ4UT09. The meeting ID is 939 2434 0496, and the passcode is 416402.
On Wednesday, Jan. 18, the college will host a Volunteer Fair in the Admissions hallway of the Warrick Student Center on Main Campus, 1555 S. Raisinville Rd., Monroe.
On Friday, Jan. 20 at 3 p.m., MCCC will host a viewing and discussion of the movie, "Citizen King." It will be held in Room 173D of the Warrick Student Center on the Main Campus.
The college will also host a presentation later in the month by National Federation for the Blind Board Member Michael Powell, a professional musician who has been blind from birth. The presentation is titled "The Relevance of Braille in Today's World" and will take place on Tuesday, Jan. 31 at 3 p.m. Join via Zoom at https://zoom.us/j/97757204551?pwd=YUhLMDAwaUhzYVNQcnpMZXcvSkZaZz09. The meeting ID is 99757204551, and the passcode is 605118.
For more information regarding Diversity Week Events at MCCC, contact Linda Torbet, director of human resources, at (734) 384-4245 or ltorbet@monroeccc.edu.
About Monroe County Community College
Founded in 1964, Monroe County Community College is a public, two-year institution supported by tax monies from Monroe County, educational funds from the State of Michigan and student tuition.  
The college's mission is to lives in our community by providing opportunity through student-focused, affordable, quality higher education and other learning experiences. The Main Campus is located at 1555 South Raisinville Road, Monroe, Mich., 48161, with easy access to Toledo and Detroit.  The Whitman Center is located at 7777 Lewis Ave.,Temperance, Mich., 48182, near the Ohio-Michigan Border.  Detailed information about MCCC is available at www.monroeccc.edu.