Registration is now open for Monroe County Community College's non-credit Lifelong Learning classes and programs for Fall 2023. Participants in MCCC Lifelong Learning offerings will see a big change this year in the registration process with the launch of an all new, easy-to-use online system. To view the schedule of classes and register, visit www.monroeccc.edu/LL.
With the new registration system, students can register anytime, anywhere online without making a trip to campus until their class begins. In addition, those who register using the new online system will be entered into a drawing to win one of four prizes of $50 credit toward a future course registration.
MCCC's Lifelong Learning courses are offered in a wide variety of topics ranging from culinary classes, other personal enrichment offerings like arts and crafts, dog training, foreign languages and photography; a variety of physical fitness opportunities including pickleball, Tae Kwon Do, the Destination Dance School, yoga and meditation. Dozens of professional development and career training programs are also offered, many of which are offered online.
Monroe County residents age 60 or over qualify for a discount for most Lifelong Learning classes offered at MCCC.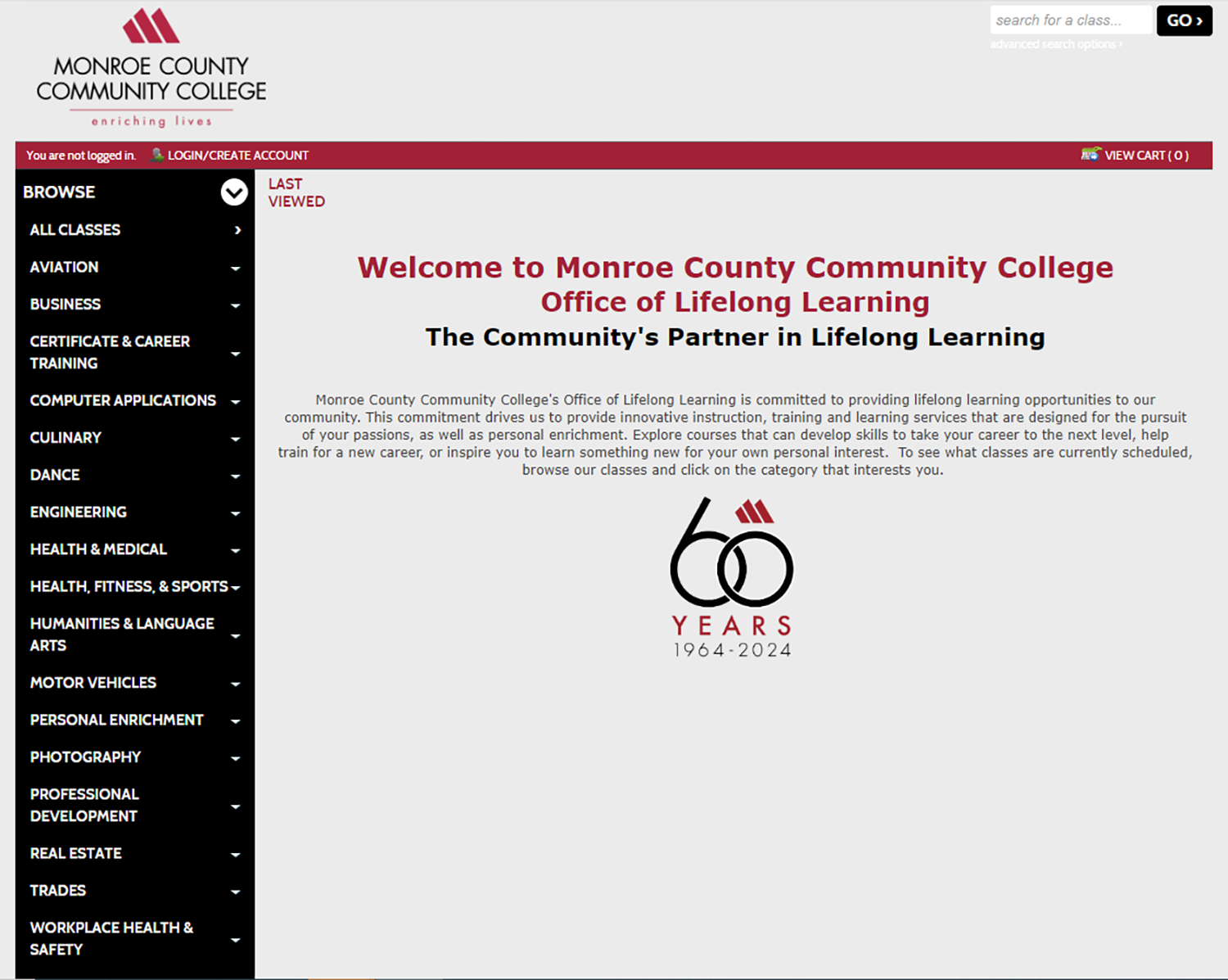 About Monroe County Community College
Founded in 1964, Monroe County Community College is a public, two-year institution supported by tax monies from Monroe County, educational funds from the State of Michigan and student tuition. The college's mission is to enrich and transform lives by providing opportunities and excellence in higher education.  The Main Campus is located at 1555 South Raisinville Road, Monroe, Mich., 48161, with easy access to Toledo and Detroit.  The Whitman Center is located at 7777 Lewis Ave.,Temperance, Mich., 48182, near the Ohio-Michigan Border.  Detailed information about MCCC is available at www.monroeccc.edu.