Dr. Mona Hanna-Attisha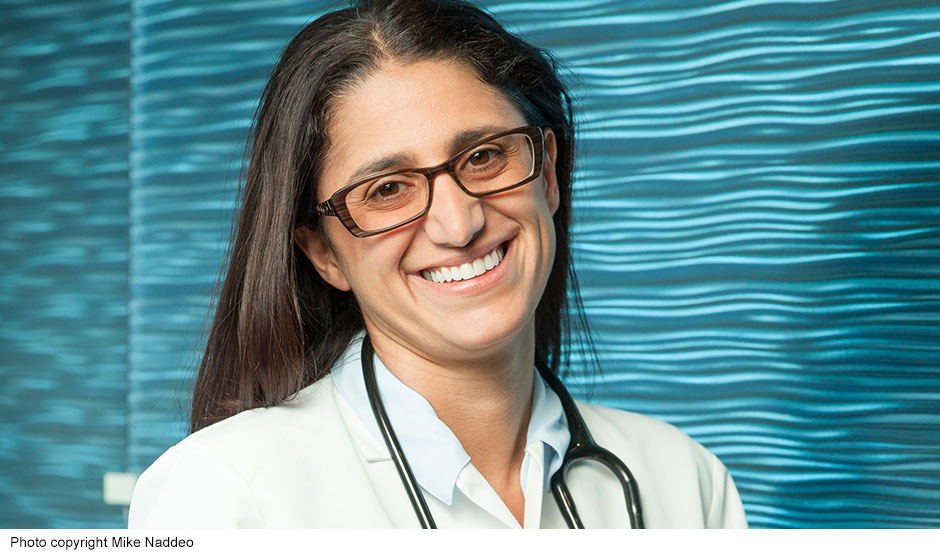 Dr. Mona Hanna-Attisha, MD, MPH, FAAP is a pediatrician, professor, scientist, activist, author and public health advocate who spearheaded efforts to reveal, publicize, and fix Flint, Michigan's water crisis. In 2014, a change in the city's water source resulted in astronomical amounts of lead leaching into the drinking water, causing irreversible damage to Flint's residents. As a local pediatrician, the poisonous levels of lead in the water terrified Dr. Mona, and she was shocked that the government ignored complaints, protests, and reports from citizens, journalists, and experts. She knew that the only way to stop the lead poisoning would be to present undeniable proof on a national platform.
In a tremendous act of bravery, Dr. Mona held a press conference where she revealed her team's findings before they were peer-reviewed, prioritizing the health of her community over the risk to her career. Dr. Mona faced a brutal backlash, but her persistence paid off:  the city switched the water back to its original source and President Barack Obama declared a federal emergency. She has since been called to testify twice before the United States Congress, was awarded the Freedom of Expression Courage Award by PEN America, and was named one of Time magazine's "100 Most Influential People in the World" her role in uncovering the Flint Water Crisis and leading recovery efforts. She has appeared on CNN, MSNBC, BBC and countless other media outlets championing the cause of children in Flint and beyond. She is founding donor of the Flint Child Health and Development Fund.
A passionate activist, Dr. Mona created the Michigan State University and Hurley Children's Hospital Pediatric Public Health Initiative, a model program to mitigate the impact of the Flint water crisis.  As founder and director of this organization, she combines community and clinical programs, childhood health policy and advocacy, and robust evaluation to give Flint children a better chance at future success.
Dr. Mona received her Bachelor's and Master of Public Health degrees from the University of Michigan and her medical degree from Michigan State University College of Human Medicine. She completed her residency at Children's Hospital of Michigan in Detroit, where she was chief resident. She is currently an Associate Professor of Pediatrics and Human Development and a C.S. Mott Endowed Professor of Public Health at Michigan State University.
Sources: Penguin Random House, Mona Hanna-Attisha website, Great Michigan Read, and One Maryland One Book
Want to Know More About the Author?  
Website                    
Facebook @ Mona Hanna-Attisha
Facebook @ MonaHannaA
Instagram @ monahannaattisha          
Twitter @ MonaHannaA
 
This project is funded in part by Michigan Humanities, an affiliate of the National Endowment for the Humanities.