As we all know the world looks a little different this year. We are learning, meeting, and working in new ways. However, this often means we are seeing less of our friends and community members. That is why this year's One Book One Community program is more important than ever. We need something to bring us together; something we can all share. Therefore, we are excited to announce that the One Book One Community selection for 2021 is The Vanishing Half by Brit Bennett.
The Vanishing Half is an amazing book that ties together themes of identity, race, gender, family, and much more. The fabulous Brit Bennett will be discussing her book with us via Zoom on March 25th. In addition to Brit Bennett's presentation we are striving to develop other unique programs to fit our unusual times. Please watch our social media and web page updates for more information.
F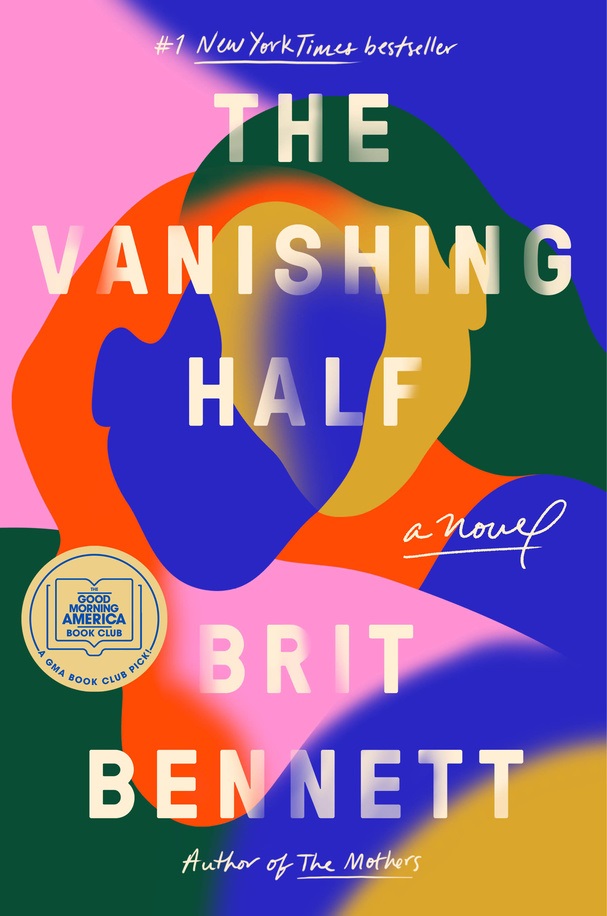 or those who may be too young to read The Vanishing Half, or who would just like to read books on similar topics, we suggest our companion reads. Brown Girl Dreaming by Jacqueline Woodson and The Hate U Give by Angie Thomas are both award winning books that will bring topics of race and identity to a younger audience.
While we know that our One Book One Community event will not be identical to previous years, we are still committed to bringing education and entertainment to our community. The program will run from March 15th to April 2nd this year. We look forward to interacting with you via events and online contests, and we hope you enjoy The Vanishing Half as much as we did.
Sincerely,
Jennifer Saul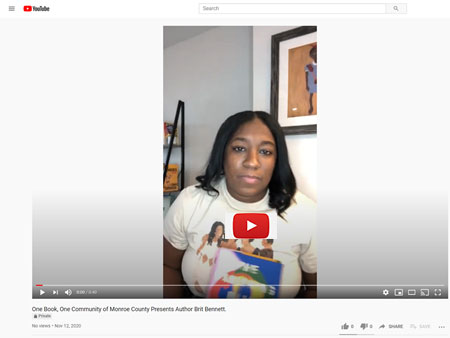 Watch the virtual book launch video from Author Brit Bennett!
One Book, One Community of Monroe County Presented by:
The Foundation at Monroe County Community College
Monroe County Community College
Monroe County Library System
Monroe Publishing Company - Monroe News
Jack Burns
Kevin & Angela Mitzel
Dr. Richard and Rosemarie Walker
Victor and Bonnie Bellestri
Tim and Lisa Brakel
Dr. Ronald Campbell
Connie Carroll
Beverly Hammerstrom
Richard Montcalm
Bonnie Weber
Cindy Yonovich
Mary Strevel
Dr. Terri Kovach
Robert and Elizabeth Leski
Wilma Nartker
Lonnie Peppler-Moyer
Amita Amin
Mary Hamilton
Crystal Heft
Kimberly Lemanski
Ann Orwin
Lela Wadlin and Roger Olson
Dr. Valerie Culler
Timothy Dillon
La-Z-Boy Foundation
Mary Swinkey
Benjamin Garman
Ida Branch Library Club
Suzanne Krueger