NursingProcess.org has ranked Monroe County Community College's Registered Nursing program No. 1 in Michigan for 2020.  To lean more, click HERE.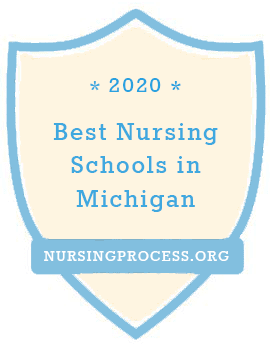 This program option provides an opportunity for students that hold an active, unencumbered license as a practical or vocational nurse to pursue an associate of applied science in nursing degree. Students accepted into the option will complete coursework that prepares them to enter the traditional registered nursing program. Once completed, students transition into the traditional program for the final third and fourth semesters of nursing study. Graduates earn an associate of applied science degree with specialization in nursing and are prepared to function as beginning registered nurses and members of the health care team. Registered nurses are qualified to work in a variety of healthcare settings, including acute care hospitals, outpatient clinics, extended care facilities and physicians' offices. With experience, nurses may also participate in providing skilled care in more specialized areas, including psychiatric units, emergency departments, pediatric and obstetric units, critical care units and home health settings. Job pay is exceptional, averaging $67,000 annually for practicing nurses, according to the Bureau of Labor Statistics, and nursing is a flexible and mobile career choice.
Career Opportunities
Upon program completion, students will be prepared and eligible to apply for licensure in the State of Michigan. Students must meet the Michigan Board of Nursing eligibility requirements and successfully pass the National Council Licensure Exam (NCLEX-RN) in order to become a licensed registered nurse.
Transfer Information
Upon program completion, students may be eligible to enroll in a RN to BSN completion program. MCCC's RN program has articulation with several four-year university partners. For information regarding transfer opportunities for this or any program, please go to our Transfer page.
Additional Program Information:
This nursing program is approved by the Michigan Board of Nursing and accredited by the Accreditation Commission for Education in Nursing.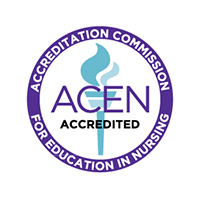 Accreditation Commission for Education in Nursing (ACEN)
3343 Peachtree Road, Suite 850
Atlanta, GA 30326
404-975-5000
www.acennursing.org
Program Approval
The MCCC Registered Nursing program is fully approved through the Michigan Board of Nursing.
Michigan Board of Nursing
Department of Licensing & Regulatory Affairs
PO Box 30004
Lansing, MI 48909
(517) 373-1820
Michigan Board of Nursing
Nursing, PN to RN Option Contact Information