The mission of the Health Sciences Division is to provide high-quality, evidence-based education to students enrolled in health-related courses, certificate and degree programs. Students are prepared to have a positive impact on society in relation to health and wellness and to succeed in becoming productive members of the healthcare industry.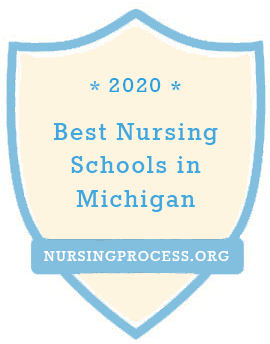 Faculty
B.S.N., Bowling Green State University
M.S.N., Eastern Michigan University
Ph.D., Walden University
Certified Nurse Educator
Contact Information
(734) 384-4173, garner@monroeccc.edu, H-118
A.S., Macomb Community College
B.S., Wayne State University
B.S.N., Wayne State University
M.S./Nursing Critical Care Specialist, Eastern Michigan University
Contact Information
A.S., Monroe County Community College
A.A.S., Monroe County Community College
B.A.S., Siena Heights University
Contact Information
(734) 384-4268, aprush@monroeccc.edu, H-154
B.S.N., University of Detroit-Mercy
M.S. Regis University
Certified Nurse Educator
Contact Information
B.A., University Of Toledo
M.S.N., Lourdes University
Contact Information
Featured
MCCC's nurse aide program is designed to prepare an individual to fulfill the role of direct caregiver/nursing aide. The course emphasizes the skills and behaviors that are significant to employers of nurse aides, including cardiopulmonary resuscitation (CPR). Upon completion of this course, students will be eligible to take the clinical and written exams required for certification as a nurse aide in the State of Michigan.
Respiratory therapy, or respiratory care, is an allied health profession specializing in cardiopulmonary disorders and diseases. A respiratory therapist can be instrumental in assisting in the diagnosis, treatment and prevention of a wide spectrum of disorders affecting the heart and lungs. Graduates of MCCC's program are prepared for basic or advanced respiratory care positions in hospitals, nursing homes, subacute care centers, rehabilitation facilities, long-term care facilities, home care companies, asthma clinics, sleep disorders laboratories and pulmonary function laboratories.
No. 1 Registered Nursing Program in Michigan
NursingProcess.org has ranked Monroe County Community College's Registered Nursing program No. 1 in Michigan for 2020.
Based on its ranking methodology, after thoroughly analyzing 72 schools approved by the Michigan Board of Nursing, the online guide to nursing and healthcare education ranked the best schools at which to pursue an associate degree program in nursing.
NursingProcess.com considered four areas to compile its rankings, including:
Academic quality, which takes into consideration acceptance rate, graduation rate, retention rate and student-to-faculty ratio;
NCLEX-RN first-time pass rates in the last four years;
Affordability; and
Overall reputation of the nursing school.
NursingProcess.com's top 10 registered nursing programs in Michigan for 2020 are:
Monroe County Community College (Monroe)
Muskegon Community College (Muskegon)
St. Clair County Community College (Port Huron)
Lake Michigan College (Benton Harbor)
Southwestern Community College (Dowagiac)
Delta College (University Center)
Schoolcraft College (Livonia)
Grand Rapids Community College (Grand Rapids)
Alpena Community College (Alpena)
Lansing Community College (Lansing)
For more information about the rankings, go to https://www.nursingprocess.org/nursing-schools/michigan/.   To learn more about MCCC's Registered Nursing Program go https://www.monroeccc.edu/programs/nursing-registered.  The college also offers an option for students that hold an active, unencumbered license as a practical or vocational nurse to pursue an associate of applied science in nursing degree via its PN to RN program.  Info on this program can be found at https://www.monroeccc.edu/programs/nursing-pn-to-rn-option.
PN Program Reapproved by Board of Nursing After "Exceptional" Self-Study
MCCC's Practical Nursing program submitted its self-study report to the Michigan Board of Nursing in July and received full approval in September. The report was accepted in its entirety without additional requests for information. The college was complimented for submission of an "exceptional self-study." Holly Boylan and Lindi McClure, PN faculty members; Lori Biggs, Nursing Program coordinator, and Rachel Lehr, administrative assistant to the dean of health sciences, provided support and assistance in compiling the comprehensive report. The next self-study report will be due in eight years with an abbreviated program report due in four.
Learn More about the Practical Nursing Program
Division Contact Information